Many professional photographers think that a website is not necessary in their work and the social media platforms are enough to promote their business. But actually do you need a website if you are a photographer? Why to choose WordPress? Which plugins are useful on a website? Check out the article and you will encounter the most popular themes and plugins, and you can read tips on how you can build your own WordPress photography website.
Jump to a section quickly
💻 Do you need a website if you are a photographer?
📷 The best free WordPress themes for photographers
🎓 Which plugins do you need on your photography website?
🖼️ How to display photos on your website?
⚡ Useful effects what you can use on your photography page
💡 Tips & tricks for creating a Photography website
Do you need a website if you are a photographer?
The answer is simply yes. Sometimes social media aren't enough and a photography site can take your business even to a professional level. People can find you, discover your images on your site or read reviews about your customers, so everything is in one place. OK, then maybe you are thinking of how you can build a website if you don't have any coding skills? The solution is simple: use a website creation tool, like WordPress.
Why to choose WordPress?
WordPress is an open source website creation tool which you can easily use even if you aren't a developer. I could list many advantages why to choose WordPress, but now let's see some of the most convincing facts:
You can use a page builder to create your website easily with drag & drop
You don't need to code
Search engines can find you and your business
You can create your website yourself, you don't need to pay for a developer
You can choose thousands of plugins which can be useful, for example to create a contact form or a slider
There are a lot of tutorials for WordPress in the web, where you can learn a lot
You can easily upload a photo, add a category and display it as you want
The best free WordPress themes for photographers
To start building a great website you'll need a theme which you can easily work with and which you can customize as you need and create a responsive design. Which theme can you choose for creating a WordPress photography website? I've collected 5 great themes which I can suggest choosing even if you are a beginner or an expert WordPress user. Let's see them!
OceanWP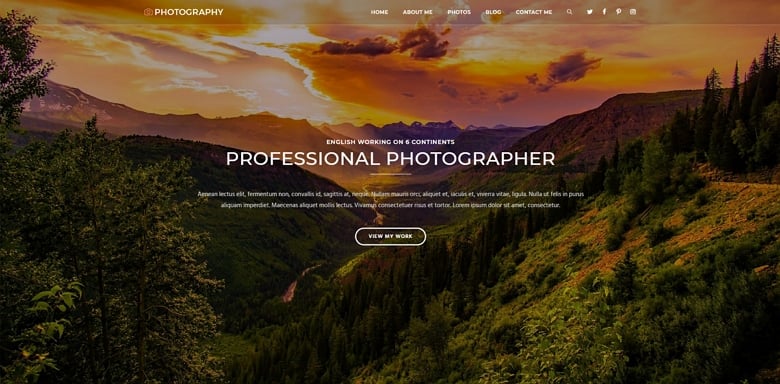 Live Preview
OceanWP is a free WordPress theme which works well with the best page builders like Elementor or Divi. It is fully responsive and you can change what you want. OceanWP has an Ocean Extra plugin which offers you ready to use templates. If you import a template, you can fully customize it with your page builder, but you can use the theme without a page builder, too.
The theme has settings to everything in the WordPress theme settings. You can set all font types, you can customize the menu, the style, or the typography but you can create a custom header as well. The theme offers paid extensions which can be useful on a WordPress photography website. With them you can show your latest posts in a slider, and there is also an option to create a photo grid layout with your portfolio images.
Neve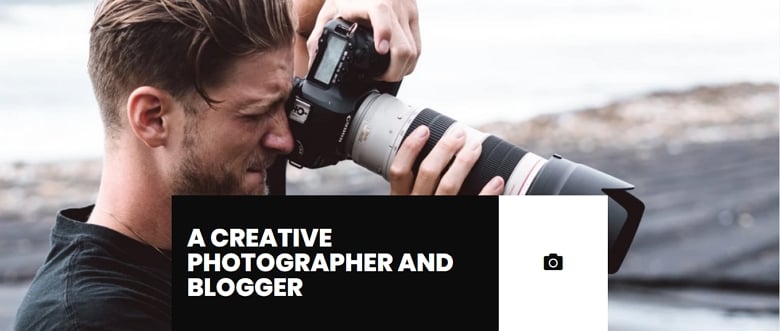 Live Preview
Neve is a popular free theme in the WordPress theme directory with 100.000+ active installs. It features a nice hero header for displaying images, which can be a great first impression for your visitors. Neve works well with Elementor, Brizy, Beaver Builder, but you don't need a page builder plugin if you don't like them, because it works very well with Gutenberg as well.
Astra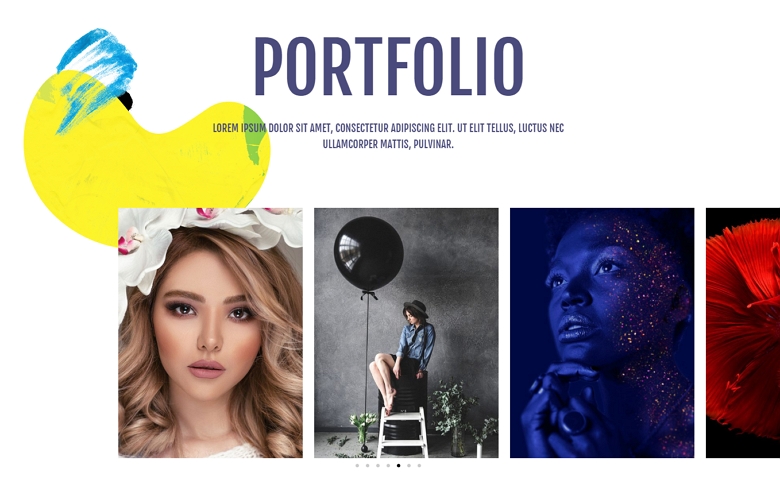 Live Preview
Astra is a simple theme and has a lot of customization options in which you can personalize your own website. This theme has simple editing options, and you can find every setting in one place. The theme has also pre-built templates which you can choose from. Just choose a WordPress photography theme, change the content, and use it easily on your website. It can be a great help at the theme designing and website building.
Shapely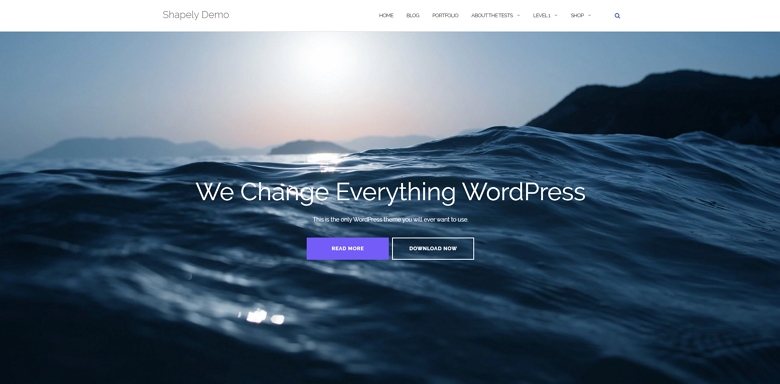 Live Preview
Shapely is a great theme with 60.000 active installs. Shapely offers you a demo content which you can fully customize at the WordPress customizer settings. The front page stays from sections which you can change one by one as you want. The hero header is a full size image with CTA buttons, and has a fixed background which has a parallax effect. Then you can set your own portfolio section and you can add more sections if you want. You don't need a page builder to use it, all settings can be done at the WordPress menu.
Ashe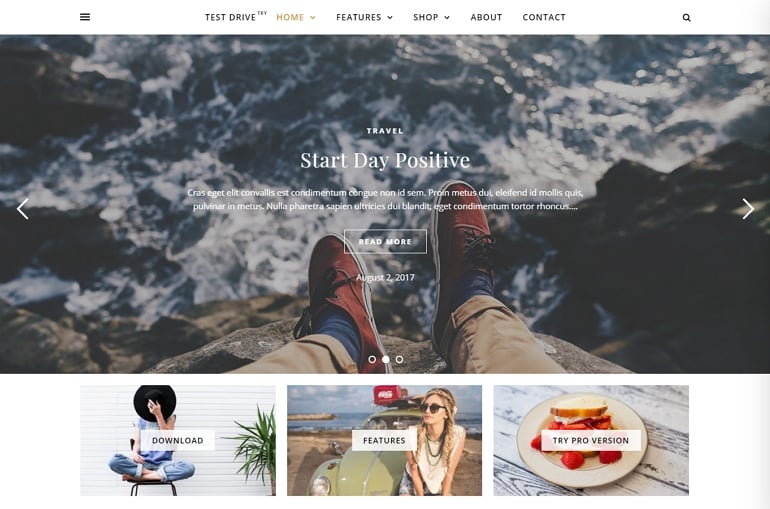 Live Preview
Ashe is a free WordPress theme with 50.000 active installs and 5-star rating, you can download it from the WordPress theme directory. Ashe gives you more options to set the layout what you prefer. This theme can be a good choice if you want to use a theme where you can easily set everything in one place without any page builders or other plugins. But Ashe has a Pro version as well which offers you more features that can be useful at your WordPress Photography website.
Which plugins do you need on your photography website?
Plugins can add awesome functionality to your site without needing to code. They have special functions which can substitute custom coding. Each plugin has their own function, but they can be more complex, for example a page builder can be used in a lot of cases instead of using plugins.
Choosing a good plugin isn't always simple. Everyone has different needs, so sometimes it is hard to find the best plugin for your website.
What I can suggest before you choose a plugin:
Check the active installs
Check the ratings of the plugin
Read some reviews of different users
And check the change log which can show that the developers take care of the plugin.
Page Builder
If you don't know any programming languages, WordPress is your choice with a free page builder plugin with which you can build up your website with drag & drop. Elementor is one of the best page builder plugins which has a free and pro version as well. You can easily build your pages, and you can also use widgets like a gallery from your images. But there are more powerful page builders besides Elementor: Divi, or Beaver Builder which have their own strengths.
Gallery
Galleries aren't new, but they are important in a WordPress photography website. But how do you know which gallery plugin you should choose? If you work with a page builder, you can choose from more gallery widgets. But if you don't use a page builder, then you can search for galleries on the WordPress repository.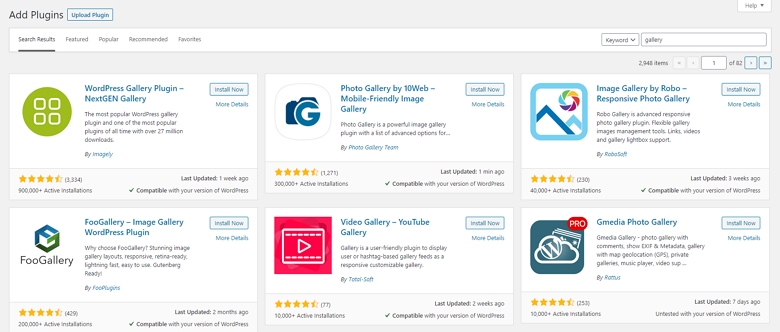 What I can highlight is the Elementor's gallery widget. This can be useful if you use Elementor, but all the page builders have gallery widget which you can use on your site. In the basic Elementor gallery you can insert your photos, set the image size, the column, and you can open your images in a lightbox. If you have Elementor Pro then you will be able to use another gallery widget where you can set the layout, the columns, the spacing, the overlay, and you can also add an accordion to your gallery which can be useful if you have more photos in different categories.
Slider plugin
If you have a photography website you may need a slider plugin to display your photos in an attractive way. A slider can be used in more cases: it can be a simple slideshow, a carousel, or a portfolio slider, but you can create a thumbnail gallery style or a full-page slider, too.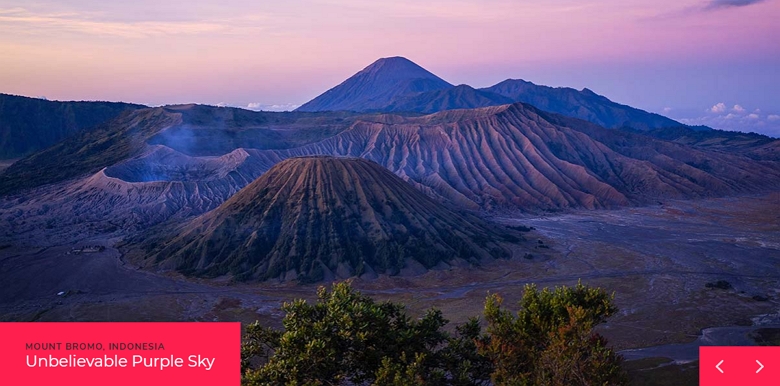 Smart Slider 3 is the best slider plugin in the WordPress repository. It is totally free, but there is a Pro version as well which has more features and effects. In Smart Slider 3 you can use layers, so you can put a text or a button on your slider, and you can also create a dynamically changing slider from your posts. With Smart Slider 3 you have an option to create a landing page, so you can display your sliders under each other where you can mix the slider types.