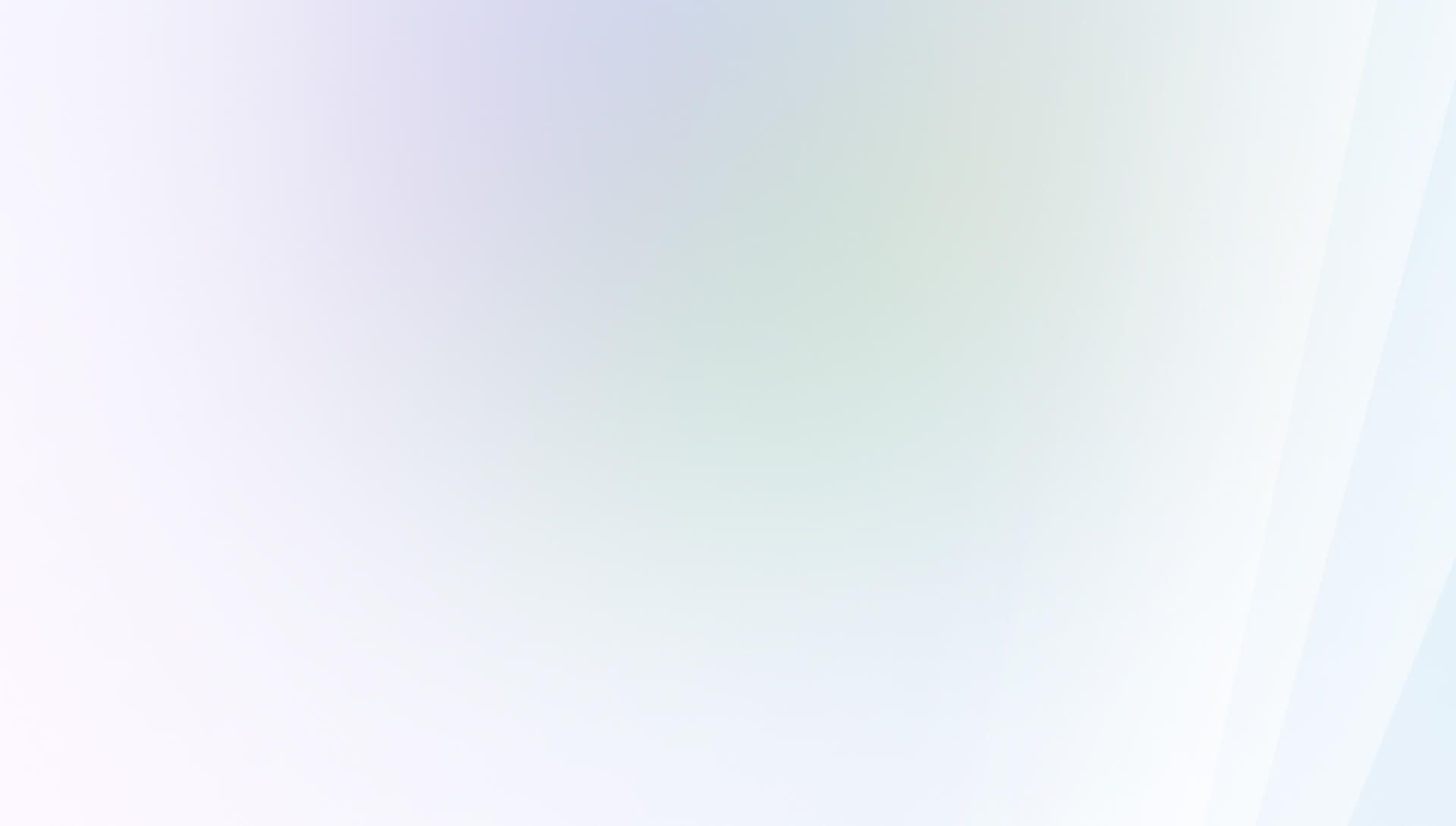 Slide
Boost engagement, trust or sales with
Ready to wow your visitors? Meet Smart Slider 3 – your secret weapon for creating dazzling WordPress sliders, carousels, and dynamic content presentations with ease.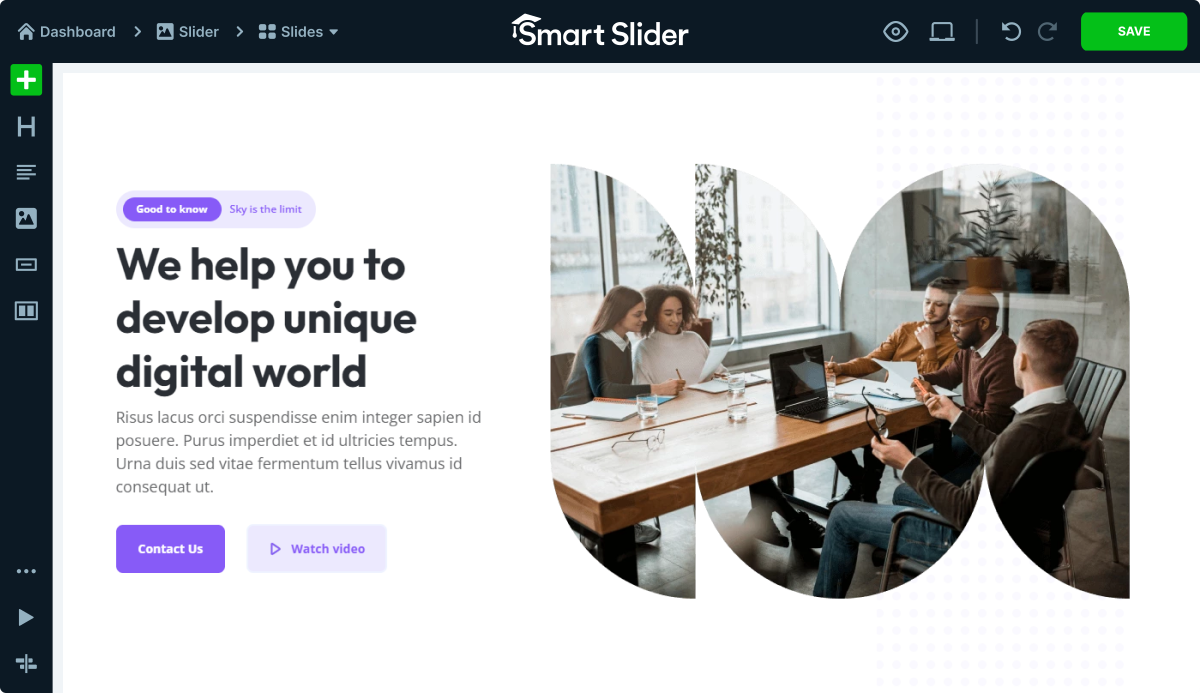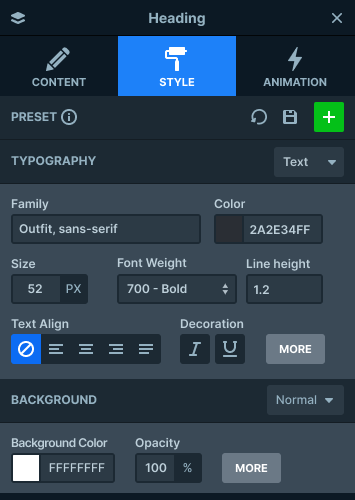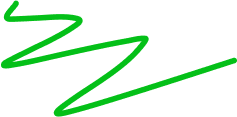 Slide
Join us
Join a global community of over
happy users
Discover why over 900,000 users are thrilled with Smart Slider 3. Join a vibrant community of designers, developers and agencies who have effortlessly transformed their digital projects.
liloosh review

Smart Slider 3 is a true masterpiece which works wonderfully and allows to make beautiful designs. The best slider addon on the market.
4.9 average rating
Average rating

900k active installs
Active installs
More than 8,000 downloads per day.
Get started today!
Scordisian review

Does what it advertises to do and I got the pro version for life. It is awesome and works perfect with my Bootstrap LiveCanvas website. It keeps it smooth and it runs fast!
rapidlightnings review

I really enjoyed using the Smart Slider 3 on my website. It is really easy to use and got a lot of settings, even in the free version.
hodstudio review

This one is hands down the best slider in the market, beautiful customization and animations that does not slow down the webpage loading.
fran330 review

I have tried many sliders for WP these days and the Smart Slider features are particularly rich, pretty well described, documentation is helpful and responsivity is perfect.
snowfox6 review

This is the third Slider Plugin I have purchased and I have to admit that Smart Slider 3, is so much easier to use and so much faster in terms of performance.
monryse review

The support is amazing, i really asked for a lot of things and they did support me with deep replies and all necessary link to get additional info. Very professional.
Slide
Edit sensei
Drag. Drop. Design. It's that simple. Our intuitive editor lets you bring your ideas to life effortlessly. Build, customize, and animate your content, all within one user-friendly space.
Let's get started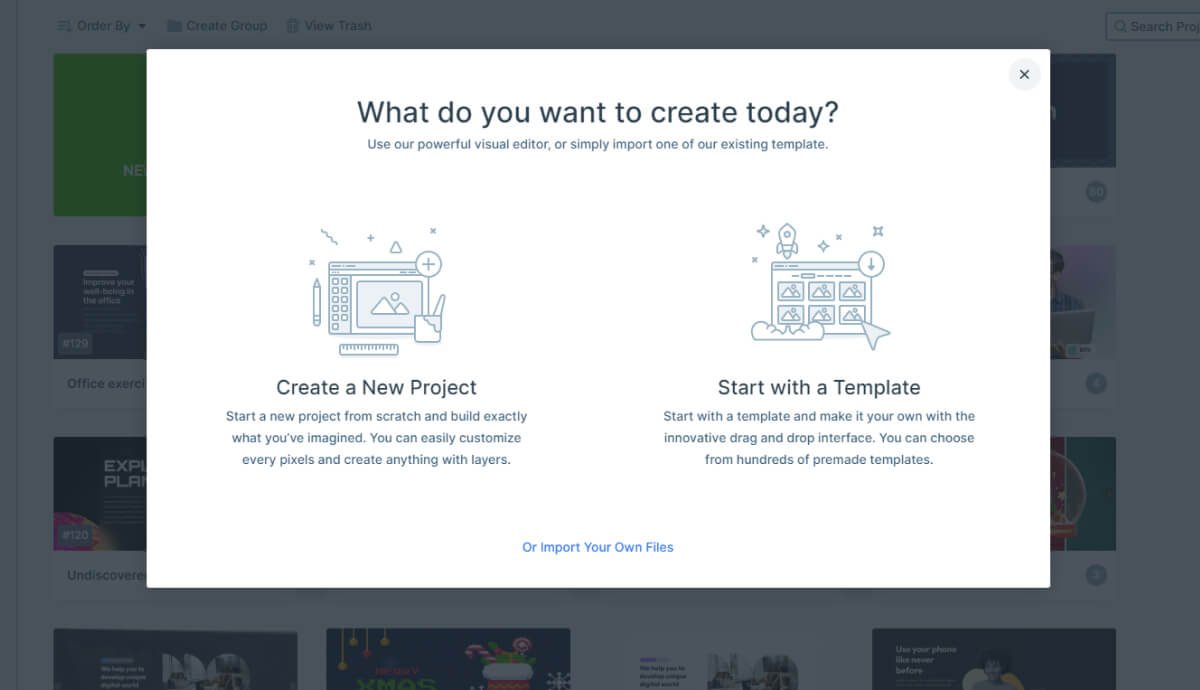 a pre-designed template or start from scratch
Kickstart your design with our awesome templates or let your creativity run wild on a blank canvas. With Smart Slider 3, you've got options! Choose from a variety of templates for different vibes, or create your own custom slider that matches your vision and content.
Design your ideas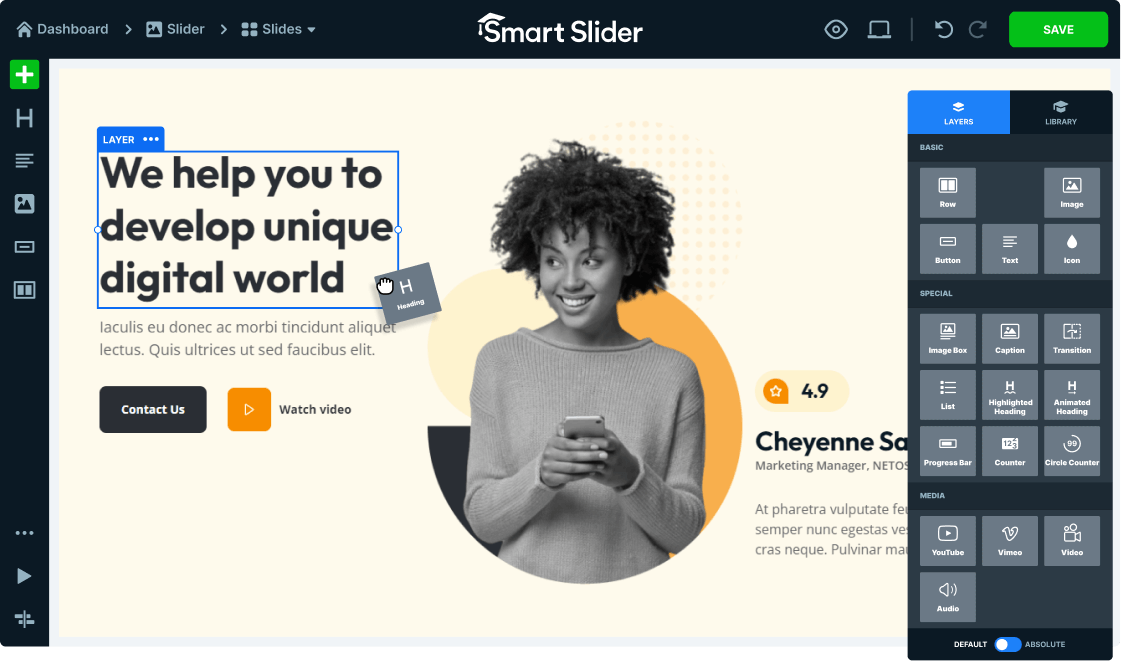 slider or create your ideas
Whether you're a beginner or a pro, Smart Slider 3 is your canvas for creativity. Dive right in, sculpt your slider masterpiece, and make your vision come to life. Not sure where to start? Choose from our 650+ stunning templates and make them uniquely yours.
Create interactivity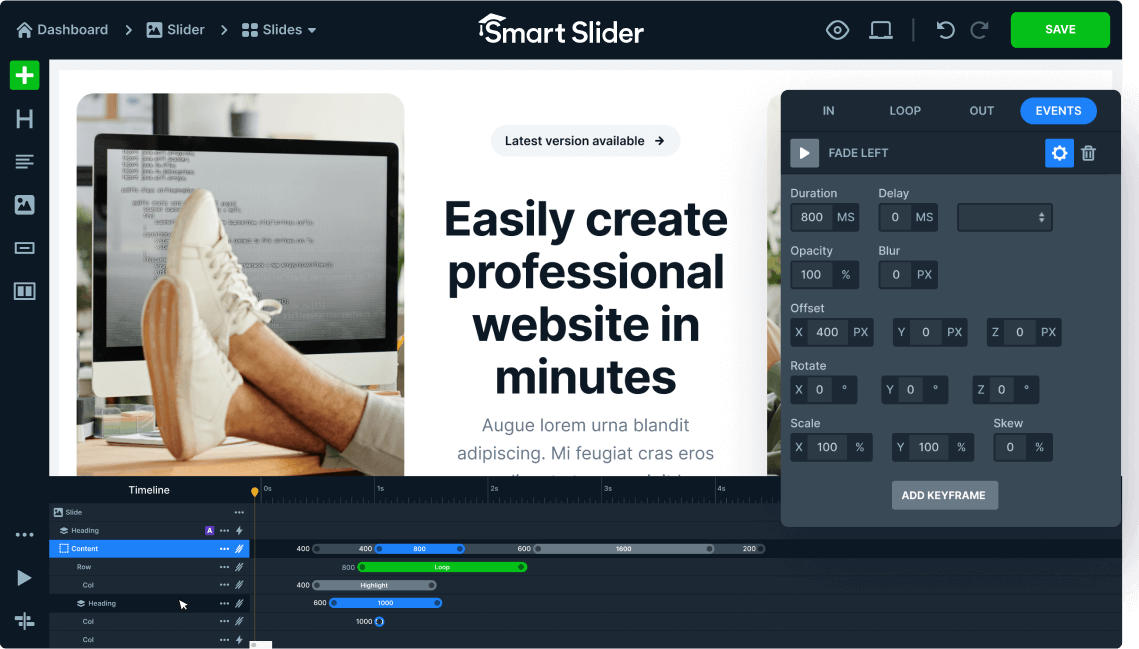 and interactivity to your slides
It's time to transform passive viewers into active participants. Our interaction triggers are your secret weapon for creating slides that truly connect with your audience. Your viewers won't just watch; they'll interact, engage, and come back for more, making your content truly memorable.
Finish & integrate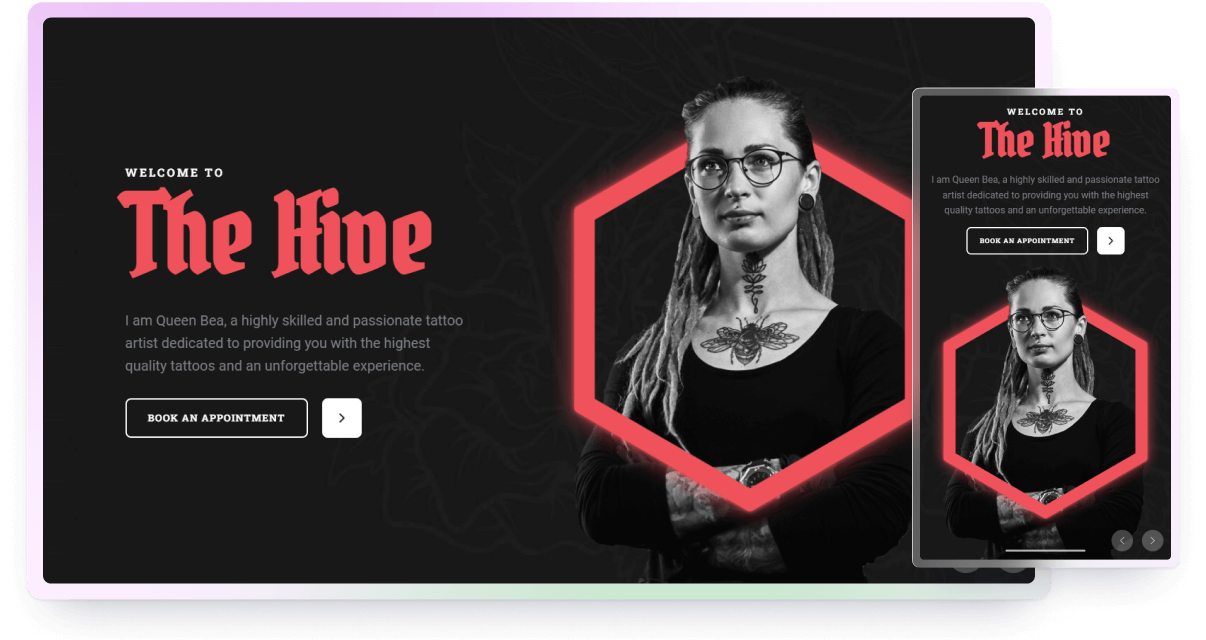 Your slider's final steps
So, you've put the finishing touches on your slider, and it's looking fantastic. Now, it's time to show it off! All you need to do is hit the "Save" button. Whether you want it in a blog post, on a page, or even in a widget area, Smart Slider 3 ensures a smooth process.
Slide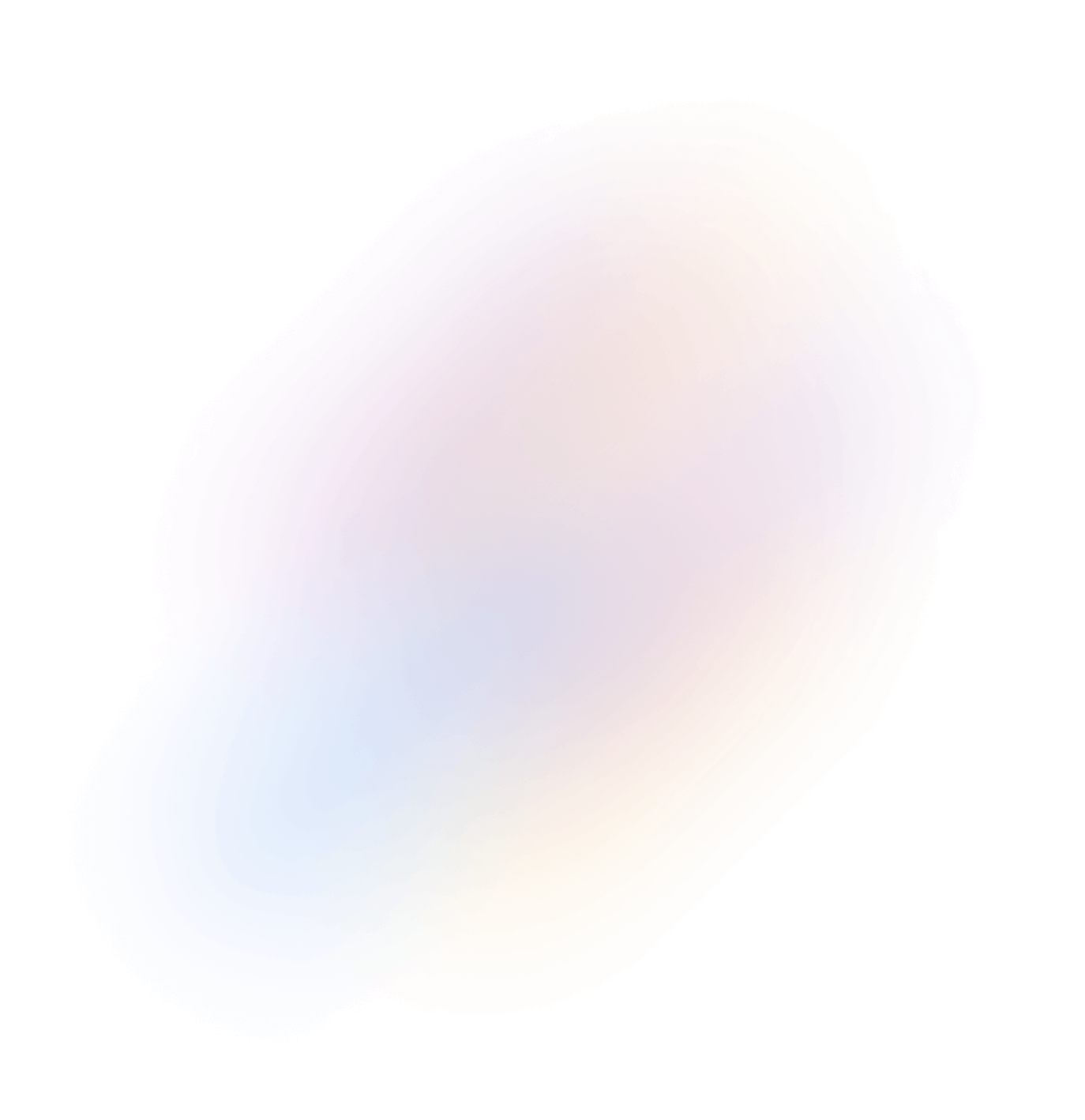 Begin with slides
Find inspiration in our versatile
Ready-made slides that match your unique style? Check. Our library of 500+ customizable UI kit ensures you'll find the perfect fit for your website projects.

Meet Monolith
Monolith is where minimal design meets engagement. With 8 categories and captivating animations, your website is about to shine brighter than ever.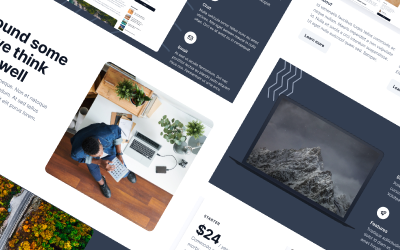 Meet Nala
Your passport to the world of stunning, modern, and vibrant slides. Get ready to elevate your websites with Nala's multi purpose slides.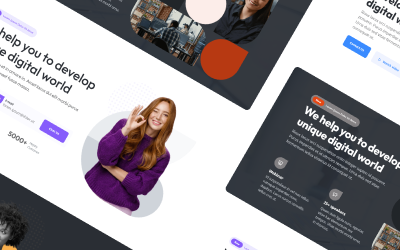 Meet Orion
Orion is here to help you achieve design excellence. Say hello to a theme that offers 100 customizable slides, ensuring your ideas shine like never before.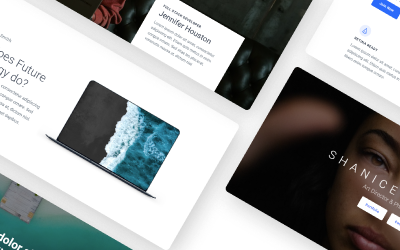 Slide
Style it
Ready for your "wow" moment? Experience endless flexibility and kickstart your next project with unlimited styles, options, and templates at your fingertips.
From dream to design: Embrace 180+ stunning templates
Explore the Template Library – a treasure trove of complete slider designs, each packed with multiple slides and their elements. No fuss, just import these ready-made gems into your projects. Perfect for when you're on the hunt for purpose-built slider designs that are good to go!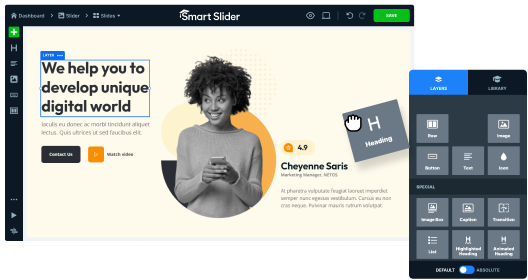 No coding, just drag-and-drop
Crafting stylish designs shouldn't be complicated. Unleash your creativity with our intuitive drag-and-drop editor – no coding skills required! Craft dynamic slides by simply dragging elements onto the canvas.

Performance meets perfection
We get it – speed and performance matter. Say goodbye to sluggish loading! Our lightning-fast speeds ensure your site stays snappy, giving visitors a seamless journey. Slow content? Not here! With Smart Slider 3, you'll keep your audience fully engaged.

Ask, we're here (No bots!)
Welcome to Smart Slider 3 – where you're not alone. Our friendly support team, made up of skilled professionals, is here to lend a hand whenever you need it. No automated responses, no bots – just us, real people genuinely excited to help you thrive.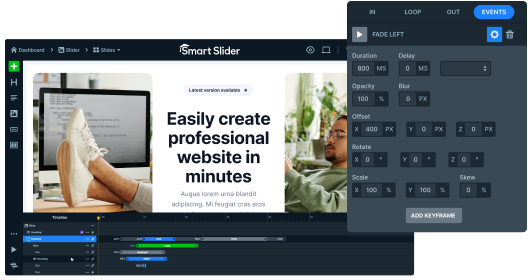 Animate the easy way: just click!
Elevate Your Website with Professional Sliders, Crafted in Minutes. Make your website truly pop with eye-catching animations and effects that breathe life into your content. Use our timeline feature to perfect the timing, adding that extra touch of finesse.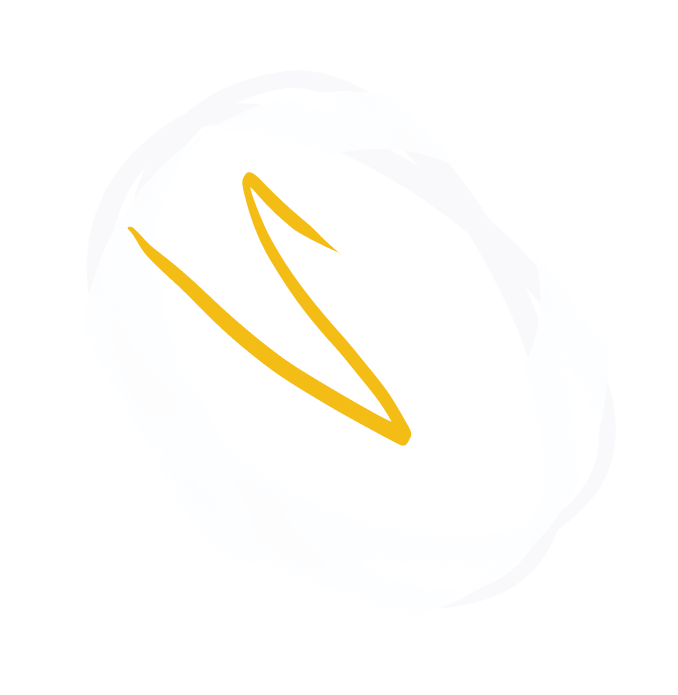 Dazzle, whatever device
Your content, their devices – a match made in digital heaven. With our user-friendly customization options, you can easily create content that adapts beautifully to different screens.

Slider on the move
Smart Slider 3's import and export feature allows you to effortlessly transport your creation across websites. No more headaches – just a smooth journey for your slider as it explores new online landscapes.
Craft, shine, be flawless
Flaws? Not in our vocabulary! Thanks to our ruler feature, your designs are transformed into showcases of pixel-perfect brilliance. Say goodbye to inconsistencies and hello to content that's 100% you – aligned, sleek, and harmonious.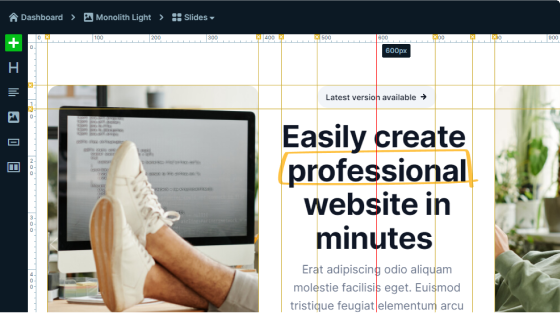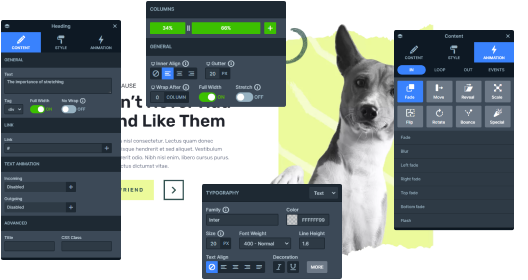 Set your creativity free
Our plugin lets you create sliders that are a direct reflection of your brand's uniqueness and your individual style. Play with fonts, colors, and backgrounds to craft visual stories that speak volumes and leave a lasting impression.
Unleash a wave of Pro awesomeness on your projects! Going Pro means tapping into a treasure trove of features and tools that amplify your digital creations. Sliders, blocks, pages, and carousels – all infused with Pro-level brilliance that guarantees results that stand out.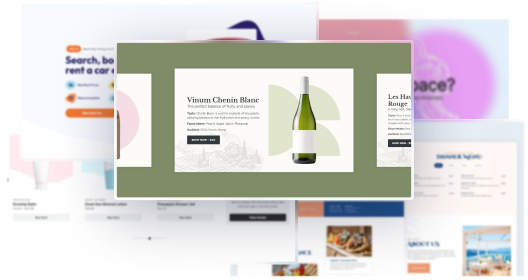 Slide types for every need
Dive into Smart Slider 3's diverse slide types, each waiting to bring your visions to life. Whether it's classic sliders, dynamic carousels, versatile blocks, or captivating full-page designs – the possibilities are endless.

Step up your editing game
In the world of dynamic design, every second counts. Smart Slider 3 empowers you to take control of your editing process like never before, thanks to an array of powerful keyboard shortcuts. Use intuitive shortcuts to select, copy, cut, paste, and duplicate elements effortlessly, enhancing your workflow and ensuring precise adjustments.

Instant insight, live previews
In the dynamic landscape of web design, ensuring your content's responsiveness across different devices is paramount. Experience your slider as it would appear on a desktop screen, tablet or mobile allowing you to fine-tune details and alignments. Test interactive elements like buttons and links in each preview mode to ensure user-friendly navigation and seamless interactions across devices.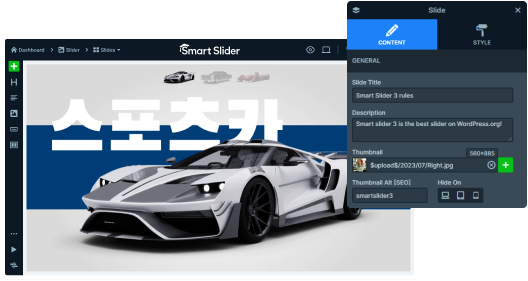 Boost visibility and accessibility
With Smart Slider 3 at your side, SEO and accessibility become a dynamic duo, ensuring your content reaches its full potential. No need to worry about time – we've got the tech covered, letting you focus on your brilliance.

Slide
Animation playground
Embrace the fun side of design – Smart Slider's animations and effects are your creative playground.



















Slide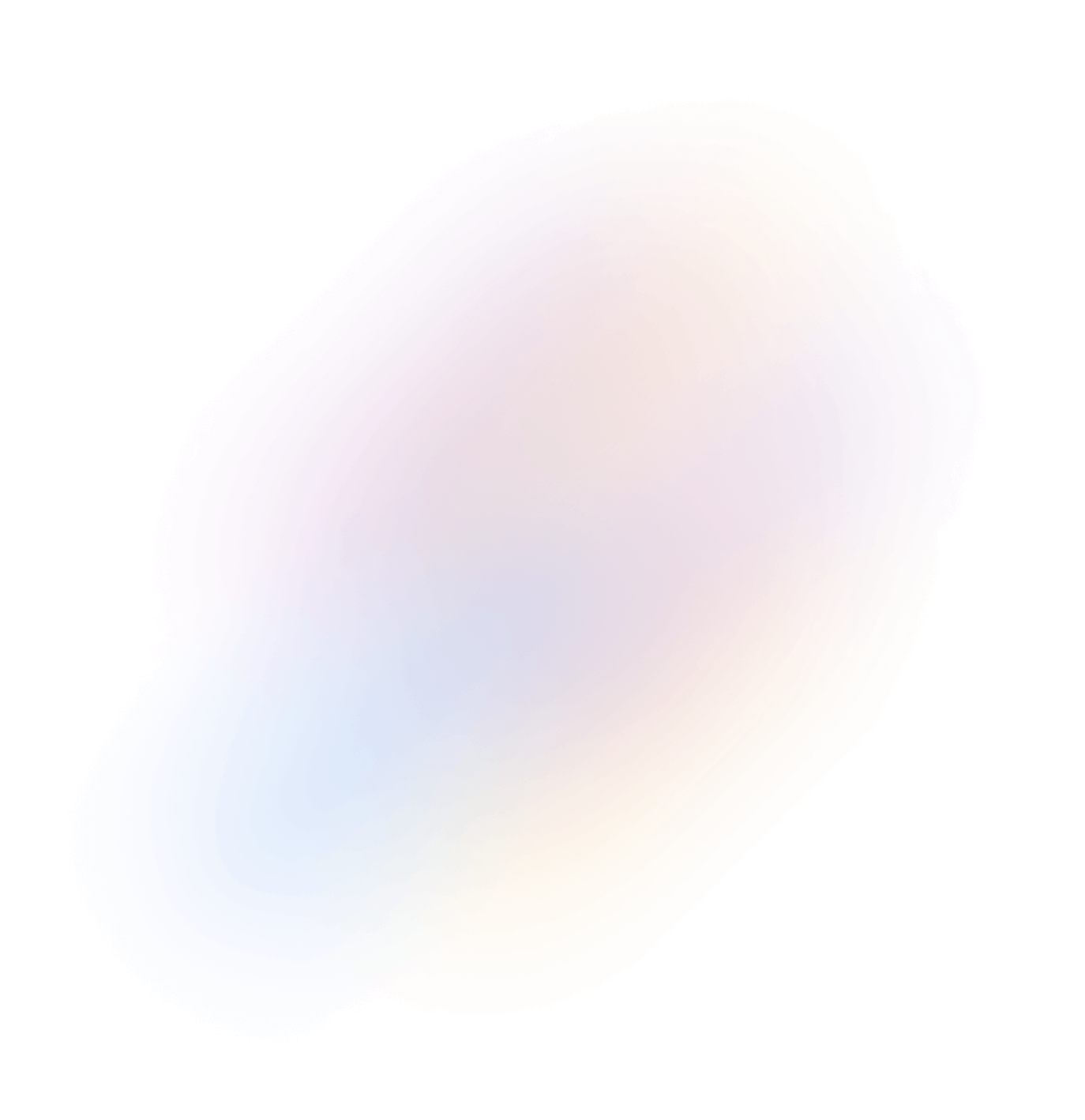 Iconic voices
by the world's best creators
Experience the platform that top creators globally rely on for their designs, and become a part of the Smart Slider community.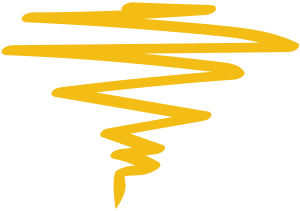 Smart Slider already provides more functionality than any other slider plugin – even many premium ones.


It's powerful, yet so much fun to use. I've worked with a lot of different slider plugins and I can honestly say Smart Slider is the best solution.


Smart Slider is so friendly and quick that you'll get your sliders ready almost instantly. It brings nice templates, a modern editor and smart features.


These guys perfected their craft over the years and if you are looking for the ultimate slider solution, look no further.


I was on the "sliders suck" bandwagon like everyone else until Smart Slider convinced me otherwise.

Founder of Beaver Builder

Smart Slider includes a powerful set of features along with some great looking templates. And that's just the free version!

Slide
News, tips & tricks
Answers, tips, and trends – it's all in our blog, just a click away.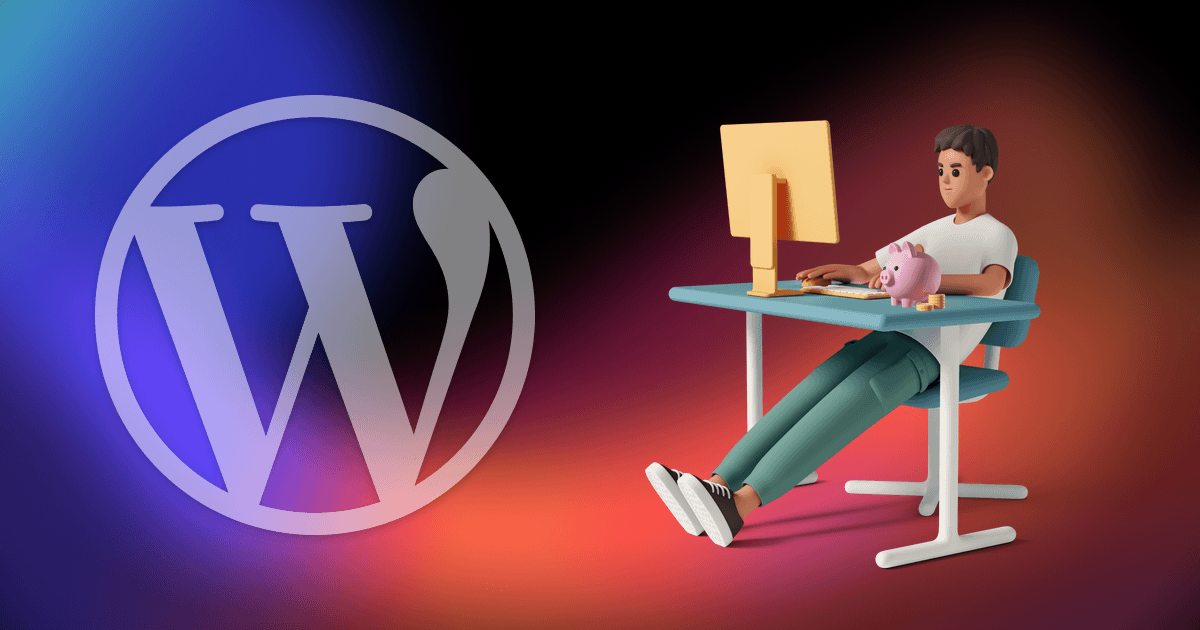 Best WordPress Black Friday Deals
The year is almost over, it means the holiday season is just around the corner. The holiday season starts with Black Friday and…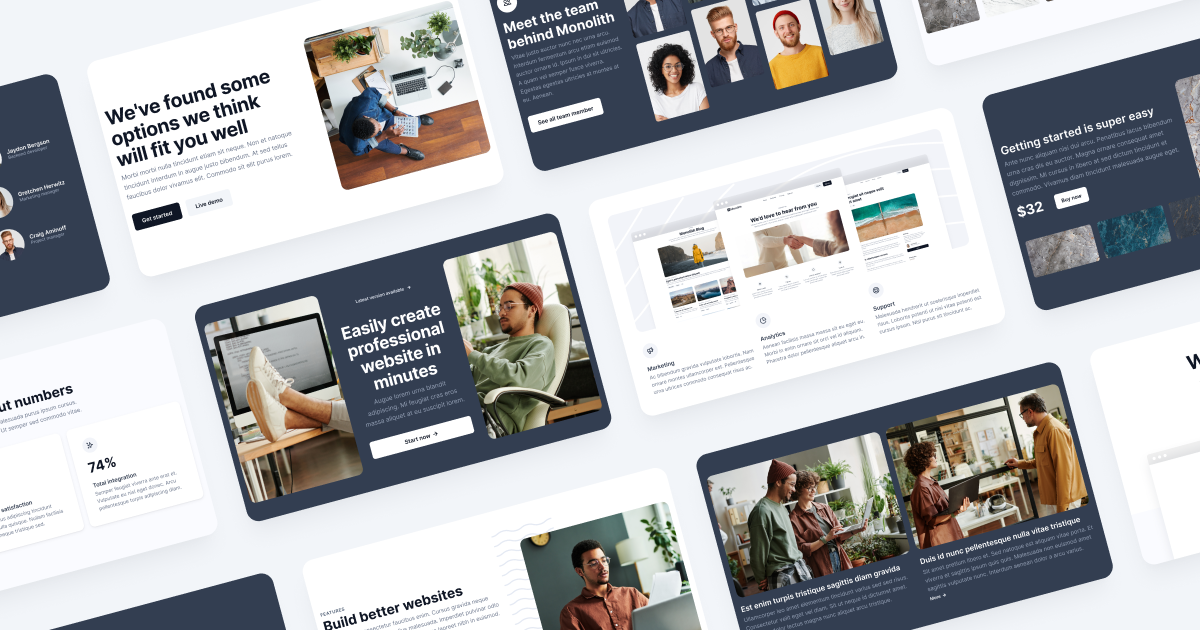 New Slide Library Theme: Monolith
At the time of writing, Smart Slider offers an impressive collection of over 170 unique slider templates. You can import them…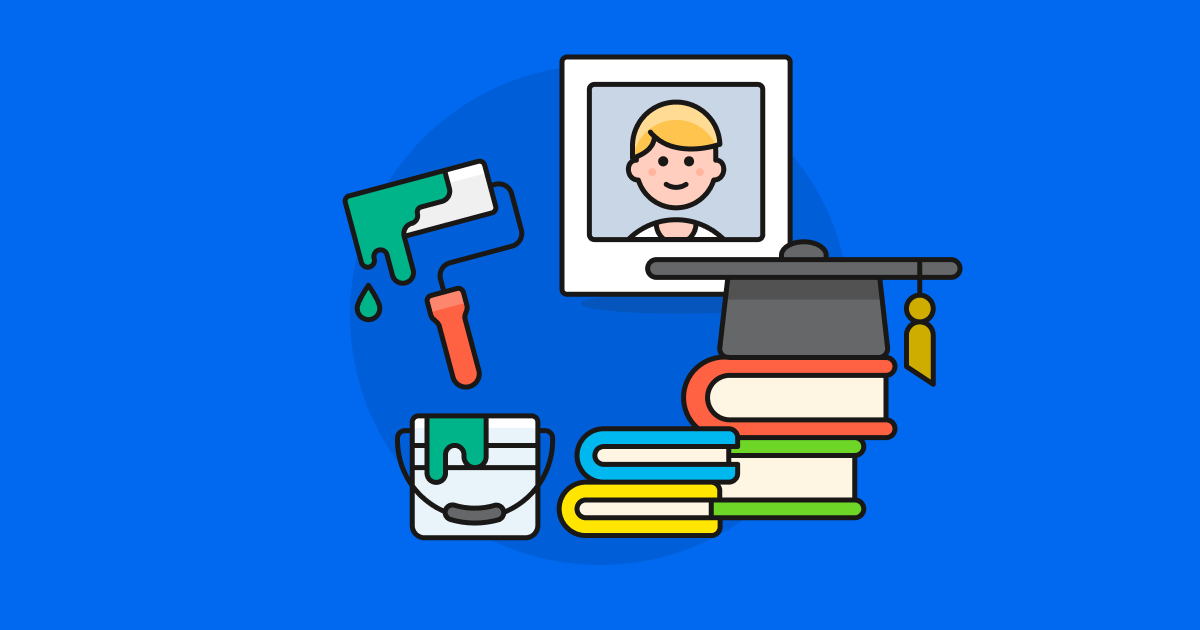 How to Use Background Color and Images in Smart Slider 3
Welcome to the fascinating world of sliders! You've come to the right place if you are a WordPress lover wanting to add life to…