Divi from Elegant Themes is one of the most popular WordPress themes available today and if you're using this theme or thinking about choosing it for your website, this article looking at the Divi slider tool is for you.
The Divi feature list looks great on paper, sometimes you can get better results from using a separate purpose-built plugin alongside Elegant Themes' flagship WordPress template.
One example of this is the Divi slider tool. While you might be tempted to stick with the default Divi slider module, you could be doing yourself and your website a huge disservice. In this article, we'll explain why you might want to consider giving the Divi slider an upgrade and what extra features you could unlock for your website by doing so.
Want to jump to a section quickly?
🖼️ Divi Slider Module
🎨 Layer Options
👩‍🎨 Creative Freedom
🎬 Animation Options
▶️ Playback Control Settings
🏞 Slideshow Variations
🎓 Upgrade the Divi Slider Tools
🤔 Final Thoughts
🖼️ About the Divi Slider Module
The Divi slider is one of the many modules you can add to your page design. Available at the touch of a button, when it comes to convenience for Divi users, this slider is hard to beat. However, when it comes to functionality and letting you create impressive slideshows, the Divi slider does have some limitations, especially compared to more purpose-built built WordPress slider plugins.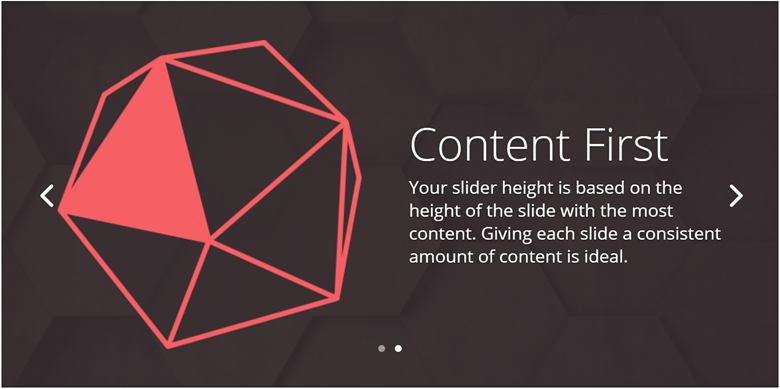 You could get by with just the default Divi slider module. But if you really want to make the most of your website and get the best results from it, installing a plugin like Smart Slider 3 alongside the Divi theme has many benefits. If you're worried about compatibility between Divi and Smart Slider 3, there's no need. The plugin slots right into the Divi user experience.
🎨 Layer Options
Hopefully you're curious about how the Smart Slider 3 plugin can upgrade the Divi slider functionality. One of the most important improvements you'll have access to if you choose this plugin and theme combination is the ability to create slideshows with more than three layers.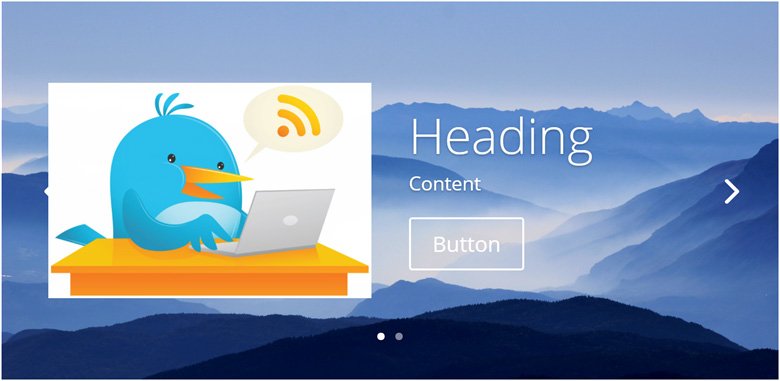 The three Divi heading, text, and button content layers might be enough for the most basic of sliders. But for everything else, Smart Slider 3 and its 23 layer types gives you much more creative freedom. If you do choose Smart Slider 3 as your new slider tool, then layers for icons, progress bars, counters, and even videos can be used to add content-rich slideshows to your website.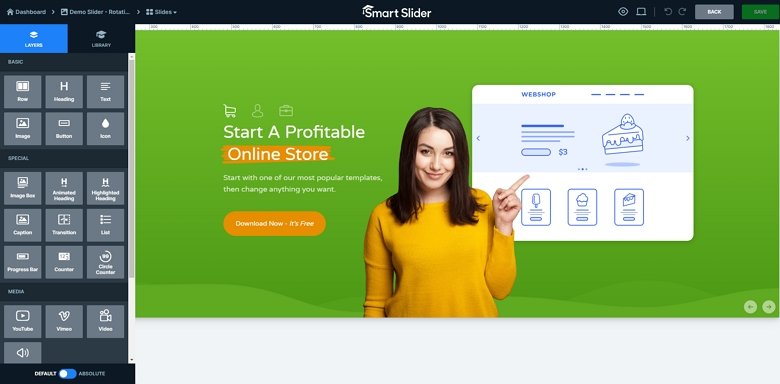 By combining the different layers and the content types they support, you can create some truly unique website with Smart Slider 3 and Divi.