How do you convince visitors to your site to convert? With a WordPress landing page.
A well-designed WordPress landing page can help increase conversions for your marketing campaigns. Instead of sending visitors to your main website where they can get distracted or even get lost trying to find your offer, sending them to a specially designed landing page can help direct visitors toward clicking your call-to-action.
In this guide, we'll unpack what landing pages are and cover some best practice tips and tools to help you create beautiful and effective WordPress landing pages.
What is a WordPress Landing Page?
A WordPress landing page, also known as a lead capture page, sales page, or a destination page, is a web page that's distinct from your main website and encourages users to complete an action.
For example, WordPress landing pages can be used to:
Launch a new product
Capture emails
Drive signups to a membership site
Encourage users to make a purchase
Encourage users to download a lead magnet, such as a checklist or ebook
Provide information about an event and encourage ticket purchases
WordPress landing pages are adaptable and can be used as a destination for ads, social media links, and much more. They may have a lot of copy, like this one, from Melyssa Griffin: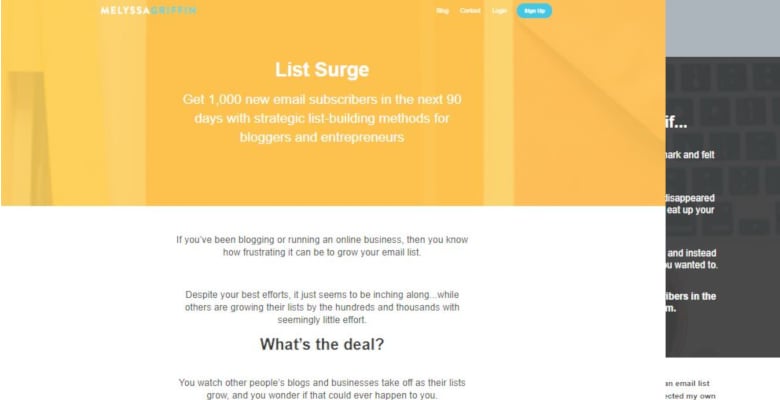 7 Tips for Creating WordPress Landing Pages That Convert
Before you dive into creating a WordPress landing page for your marketing campaign, you'll need to consider:
Your goals. What do you want to achieve with your campaign?
Target audience. Who are the people you want to target?
Brand personality. What is your tone and voice? How will you convey this on your page?
No matter what kind of WordPress landing page you're creating, here are seven tips to help you create a page that converts.
1. Make it Mobile-Friendly
Don't get caught up in the design phase of your landing page. In most cases, landing pages are only used for a short period of time, so don't waste hours designing your WordPress landing page.
Instead of drowning in the details of design, make sure your landing page looks good and performs exceptionally on mobile devices. Why? Because 50% of all web traffic comes from mobile devices and that figure is growing year-on-year.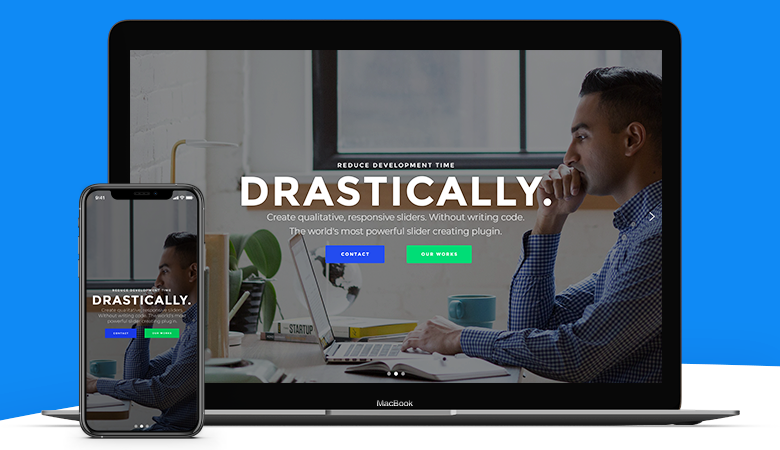 2. Headlines Can Make (or Break) Your WordPress Landing Page
The first words on your WordPress landing page can capture visitor's attention — or turn them off your offering. When you've already compelled a user to click through to your page, don't lose their attention with a lackluster headline.
Research shows you have between 7 and 15 seconds to grab someone's attention when they land on your page. Based on the average adult's reading speed, this means you have between 25 and 50 words to work with, so make sure every word counts.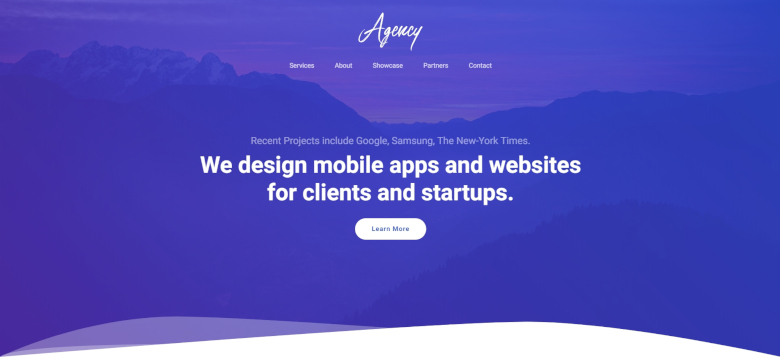 Here are tips for writing an attention-grabbing headline for your WordPress landing page:
Don't jump right to selling
Share benefits first
Use clear, active and direct language (no passive language!)
Test, test, test. Write several headlines, then implement the one that converts best
3. Be Specific About the Benefits
When sharing benefits, be as specific as possible. Instead of saying "Your productivity will explode!" say "Get 25% more done every day with this simple tool." Instead of "Grow your email list," say "Increase email signups by 75% in two weeks."
Being specific is powerful and ultimately leads to more — and higher quality — conversions.
4. Allow Conversion Above the Fold
You might be tempted to bury the conversion button down at the very bottom of the page to encourage viewers to read all your awesome copy. Don't do it.
Your WordPress landing page is a destination, which means this probably isn't the first time they've heard about your offer. Sure, some visitors might need some help deciding, but some visitors are ready to pull the trigger. Make it easy for informed visitors to convert right away by including a conversion button above the fold.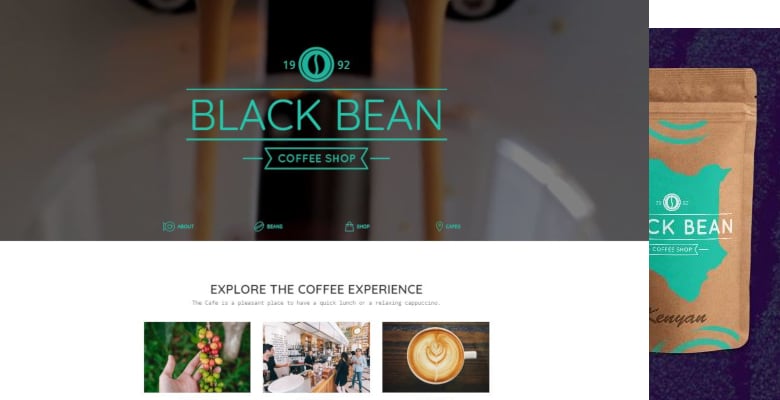 5. Use Social Proof
When you're shopping online, what is the first thing you look at after finding an item you like? If you're like me, you head straight to the customer reviews where you expect to find honest, unfiltered feedback about the product.
Online reviews are the tech version of word of mouth marketing and are extremely powerful. In fact, 86% of consumers say reviews are an essential part of their decision-making process.
Including social proof on your landing page in the form of testimonial sliders or reviews will instill confidence in your brand and encourage conversions.
6. Keep Your Copy Clean
Landing pages should use simple, clear, and direct language. Don't wax poetic for 2,000 words. Use short sentences and focus on the benefits you provide. Write the way you speak and don't use a $10 word when a $1 word will suffice.
Here is an example of a landing page PayPal uses to encourage users to download an ebook. The copy is short, concise, and shares the benefits right away.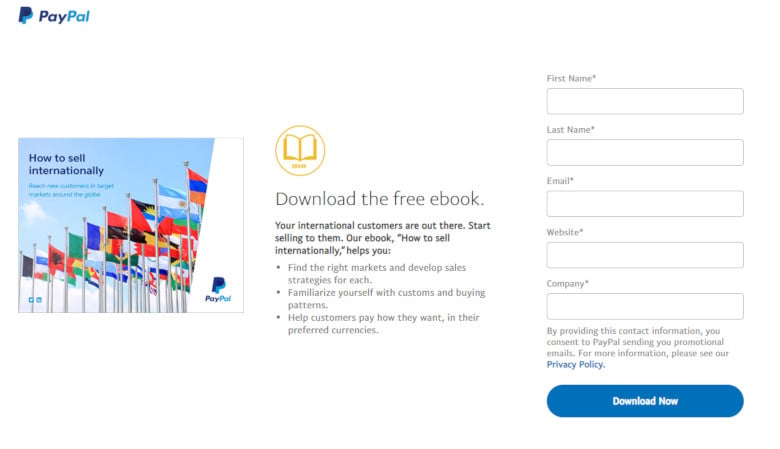 7. Use a Clear Call-To-Action
What do you want visitors to do once they land on your page? The final aspect of a WordPress landing page that converts is a strong, clear call-to-action. Tell users what you want them to do and also tell them how to do it. Make the process simple — don't leave them guessing what the next step is.
Use language such as:
"Download Now"
"Buy Now"
"Sign Up"
"Book Now"
Don't use roundabout language like "Let's get started" or "Find out more." Don't bury the button. Don't let the visitor doubt what the next step is.