In our busy world we can't spend lots of time building websites, sometimes we have just a few days. But if you aren't a developer, can you build a website? Can you make it in such a short time? Can you simply customize and make it responsive? Yes, it is possible! With the Astra Theme and with a slider you can build a good-looking site just in a few hours. And with a slider you can cheer up your site. Smart Slider 3 is a great possibility to realize this in your Astra Theme.
In this article I will show you how you can build your website with Astra Theme and Smart Slider 3.
About Astra
Astra is a very simple and customizable theme in which you can customize your own content. This theme has simple editing options. The Theme is available for free at WordPress.org and it has wide-ranging popularity. It has 1+ million active installs and 5/5 stars rating.
So you can trust it!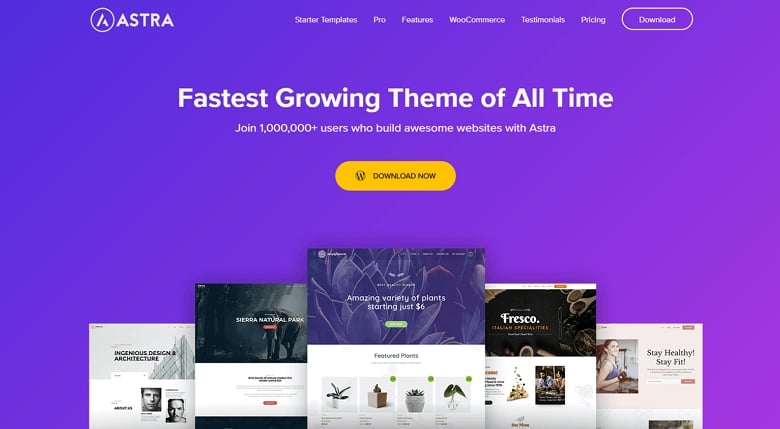 Astra is made for page builders, therefore you can customize it without a coding knowledge. You can change the design in the WordPress Customizer. Besides that it offers you ready to import websites. You should just install the Starter Templates plugin to get the beautiful layouts.
Using the Astra Theme is very extensive. You can use it for your blog or you can make an eCommerce, a small agency or a business website. You can change everything in the Theme, and can reach the result what you imagined.
It is important mention that Astra is made for speed. And this isn't just a "marketing trick", this is a real fact what the Theme promises. But I will write about that later.
Has the Astra Theme slider tool? Unfortunately not, and I miss it. Slider makes your site more expressive, but you can use the Smart Slider 3 plugin, and you can easily put it into your theme. So if you want to build a website using free tools, Smart Slider 3 with Astra Theme provides you a great option.
How about page builders?
Page builders are very populated in WordPress. You should just imagine what you want, and with simple drag and drop your website is ready. But a page builder can't work well without a good theme. A theme should be optimized to be highly compatible for page builders.
Astra offers different solutions with which you can be sure that your website will look exactly how you imagined it. It gives you more space to focus on design. At the post and pages you can disable the header, title or the footer. You can switch a layout inside a post/page, and you can choose a sidebar option as well.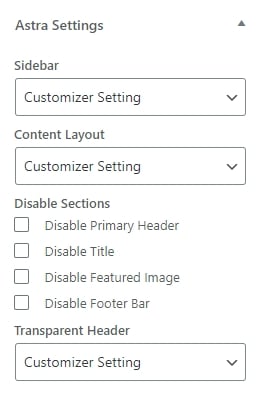 So Astra lets you customize every setting on every page, so you can simply personalize your website. You can focus on the content. There aren't places what you can't change with a page builder, if there is something, you can easily switch that off.
How about sliders?
Nowadays I can't imagine a website without a hero image, and a slider is an extended version of that. In a slider there are multiple versions of your hero images which you can make your site even more professional with.

Sliders are particularly good design tools which allow images, videos and other content like CTA buttons. The content can be expressive and maximizes the space on your website as well.
When a person visits your website, it makes a good impression on them if your site:
is easy to read,
simple,
clear,
and good-designed.
And sliders can add these conditions for your website.