We're thrilled to delve into the world of WordPress sliders! They can be a game-changer if you want to boost your website with dynamic content. Additionally, we'll address the most frequently asked questions regarding WordPress sliders giving you the information you need to make wise choices.
However, there's still more! We have you covered whether you are an inexperienced or a seasoned user. This article will support you with the necessary information to get the most out of WordPress sliders, from understanding the basics of sliders to improving their performance and customization. So let's get started and look at the solutions to your most pressing questions concerning WordPress sliders.
📚 Table of contents
What is a WordPress Slider?
Should I Use Sliders On My Website?
Do Sliders Negatively Affect SEO?
Do Sliders Make Websites Slow?
What is the Easiest WordPress Slider?
What is the Best Free Slider for WordPress?
How Do I Create a Slider in WordPress?
What Size Should Slider Images Be in WordPress?
How Do I Make a Full-Width Slider in WordPress?
How Do I Make a Slider Autoplay in WordPress?
How Do I Make a Responsive Slider in WordPress?
How Do I Create a Post Slider?
How Do I Make a Slider in Elementor?
How Do I Create a Product Slider in WordPress?
Conclusion
What is a WordPress Slider?
Are you brand new to the WordPress slider community? We've got you, so don't worry!
WordPress sliders, sometimes referred to as carousels or slideshows, are dynamic elements of a website that can present a variety of content, including media content in a slideshow format. It often takes up a primary spot on the homepage, drawing the users' attention, while exhibiting its content in a visually appealing and engaging way.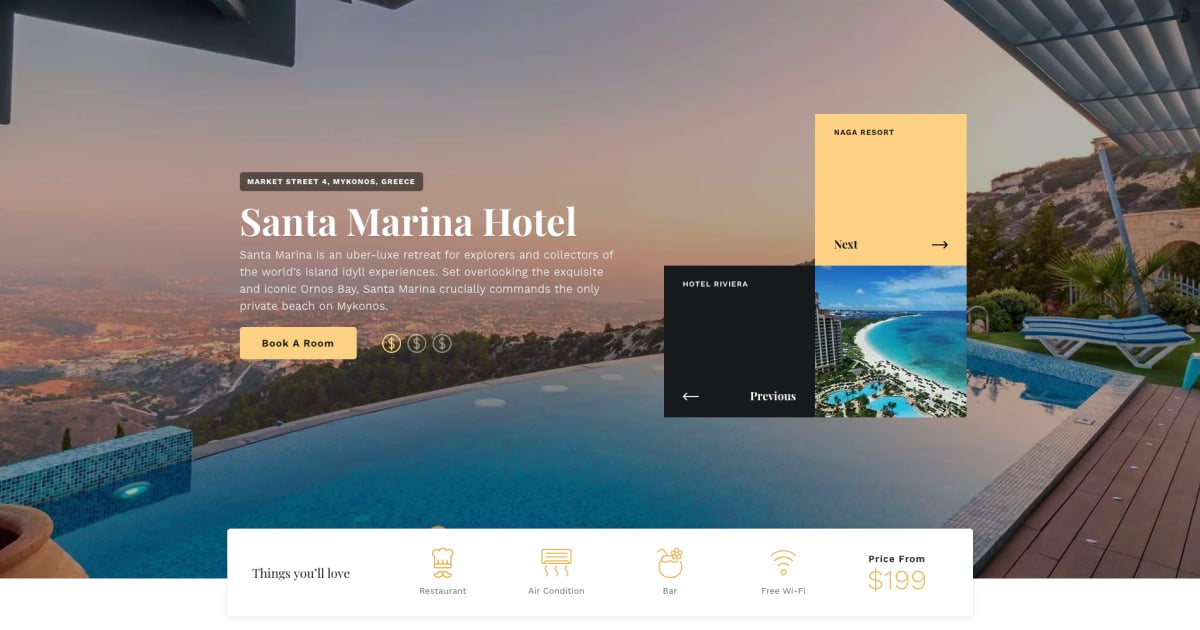 Live Preview
What is the Purpose of a Slider?
A WordPress slider's main goal is to captivate visitors and offer them an alluring experience. Sliders are frequently used to: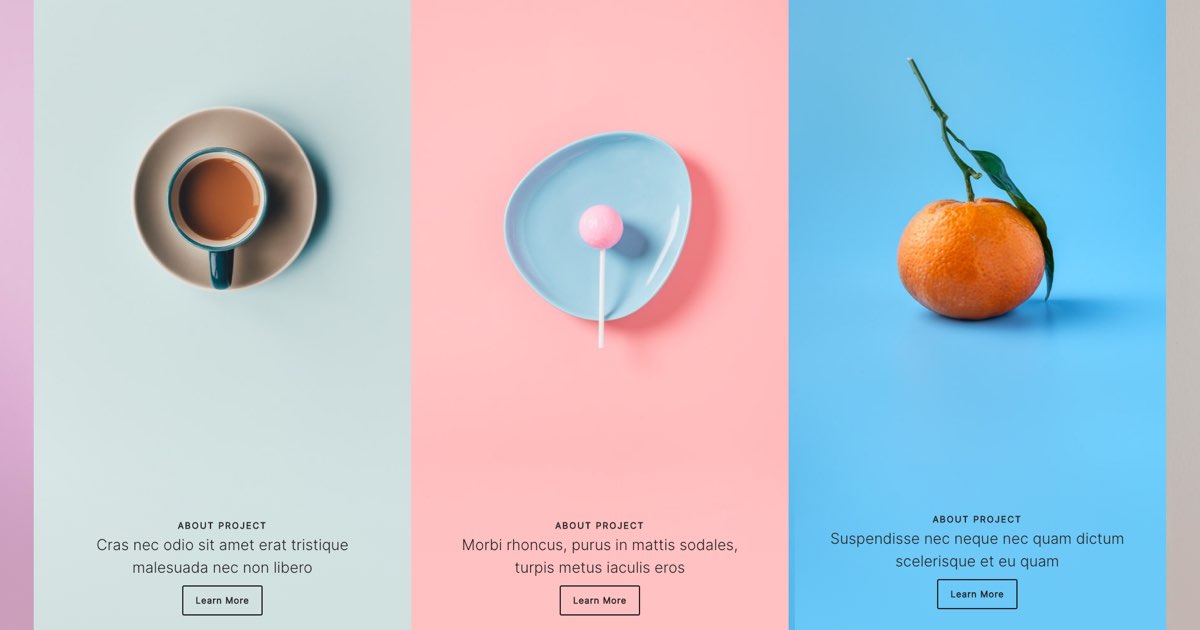 Live Preview
Make significant announcements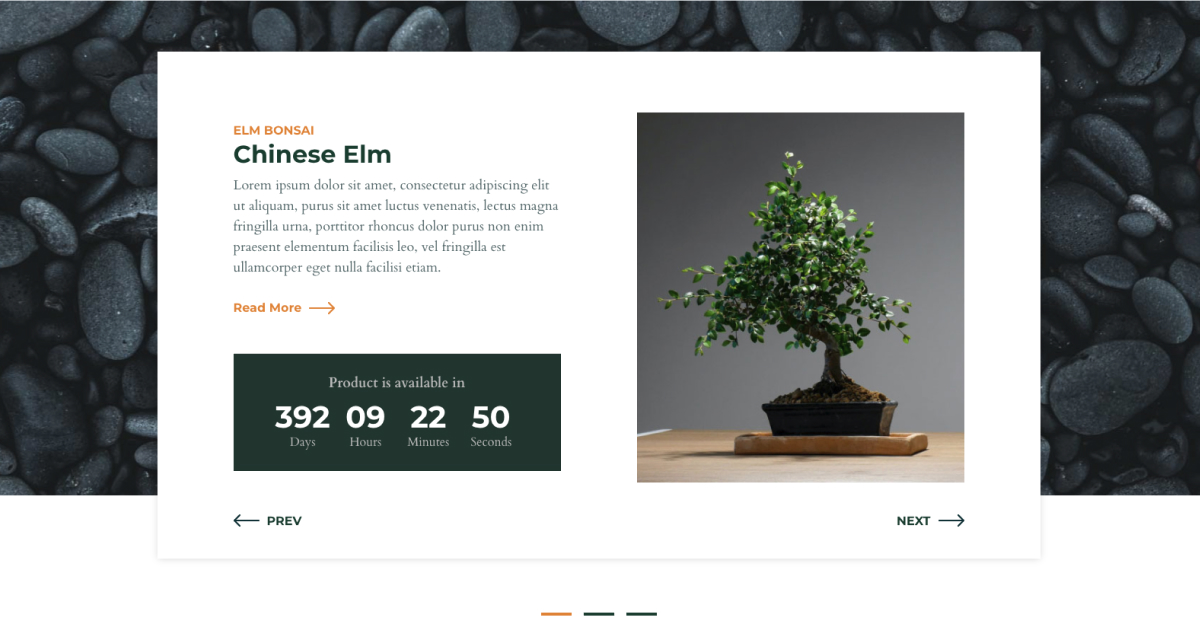 Live Preview
Highlight featured products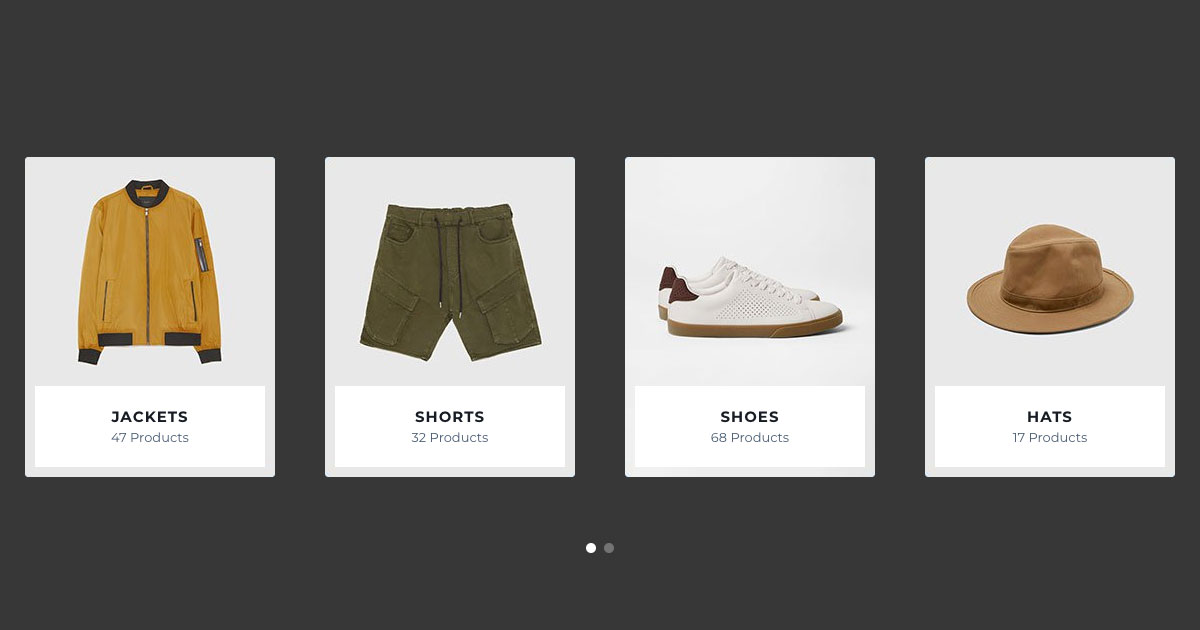 Live Preview
Display client testimonials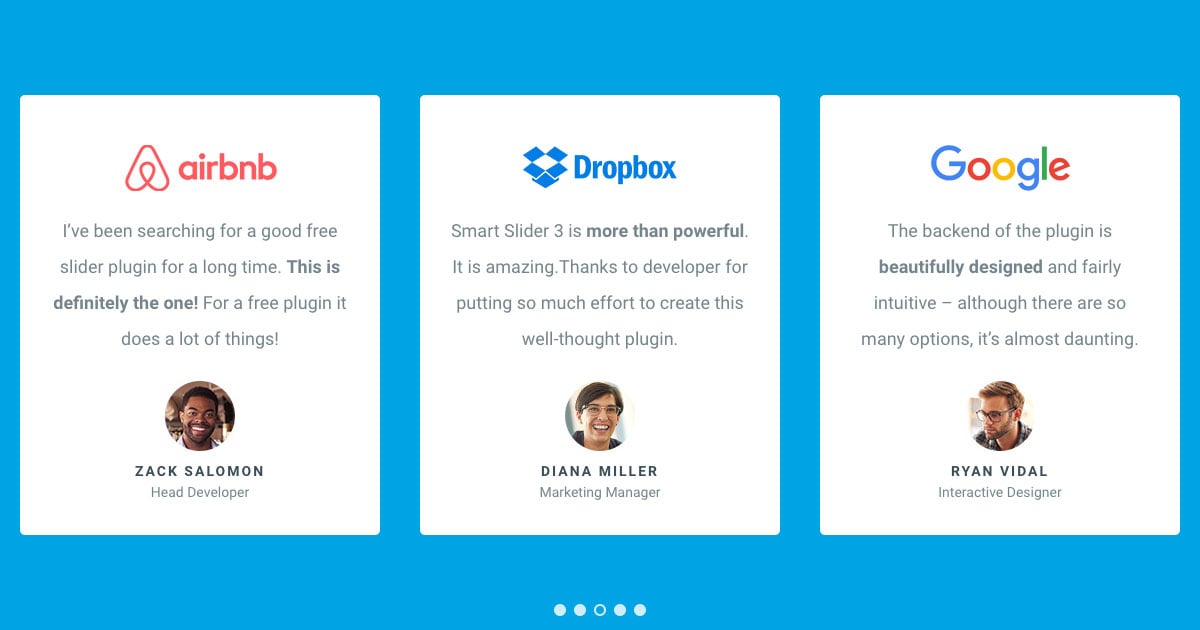 Live Preview
They provide a dynamic and interactive feature that can improve the aesthetics and usability of your website. You can efficiently share information, pique your visitor's interest, and advertise certain content or services by using a slider. Visitors can navigate among all types of content without overcrowding the page with material thanks to sliders. They help you display many bits of content in a limited space.
Should I Use Sliders On My Website?
You could be weighing whether you should add a WordPress slider to your website, now that we have a better understanding of what they are. Sliders can be intriguing, but it's important to take into consideration the benefits and drawbacks before choosing one.
What are the Benefits of Using a Slider?
Visual Appeal: Slider's eye-catching content can quickly capture users' attention and help establish a lasting first impression.
Highlight Multiple Content: Sliders make it simple for visitors to browse through a variety of options by allowing you to display different pieces of content or products in a small space.
Promotional Opportunities: Sliders are a great way to draw attention to special deals, brand-new items, or significant announcements.
Enchanted User Experience: Including interactive sliders in your website, adds a visually appealing and dynamic outlook, additionally enhancing the overall user experience.
What are the Disadvantages of Using a Slider?
User Distraction: Sliders that change slides automatically can divert users' attention away from the primary message or call-to-action, which might have an impact on their focus and engagement. So in this case make sure to always allow the visitor to stop the autoplay on demand.
Page Load: Sliders with huge image files can slow down page loads and degrade the user experience. We'll explore this concept more later on and give you tips on how to avoid it.
Accessibility Problems: Many users choose not to follow the useful recommendations given to make their sliders accessible. This causes it to have accessibility problems. So they either choose to drop the slider or just simply not make their website accessible.
Think of your website's unique goals, target audience, and content before employing sliders. Sliders are a very useful tool if you have eye-catching visuals or a variety of products to highlight. However, firstly you should always consider the needs and goals of it for a moment.
Do Sliders Negatively Affect SEO?
It makes sense that you are wondering whether WordPress sliders are affecting SEO (Search Engine Optimization). Let's answer some typical concerns and clarify the connection between sliders and SEO.
Content Accessibility: A possible risk is search engines' ability to correctly index and comprehend the content within sliders. It's crucial to make sure the text content within a slider is crawlable. For improved accessibility, use a slider plugin that enables you to add alt text to your images, and lets you structure your content with different H tags. However, a good slider plugin also offers the opportunity to add text as paragraphs as well. In addition, your slider should have a good HTML structure.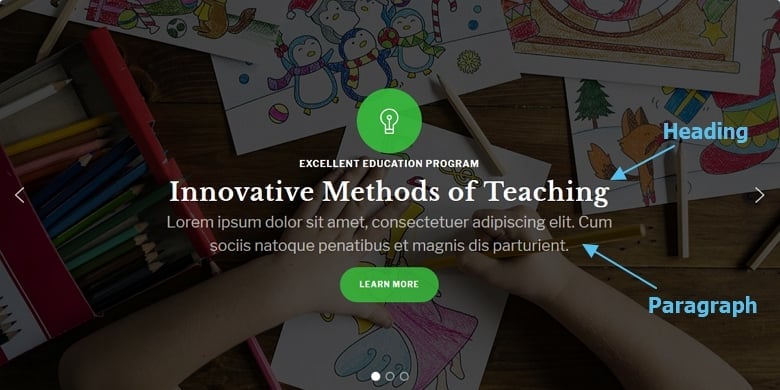 Page Load Times: A key element of SEO is how quickly your page loads. You must optimize your slider to prevent them from negatively affecting the speed of the entire website. Use effective image compression methods, reduce the picture sizes, and if your slider plugin supports it, activate lazy loading. Additionally, pick a performance-focused slider plugin, like Smart Slider 3, that's lightweight and well-coded.
Mobile Responsiveness: Search engines prioritize mobile-friendly websites because they offer a better user experience. So make sure the slider plugin you use has choices for responsive design, and test your sliders on a variety of devices to make sure they appear correctly.
User Engagement: Although not directly associated with sliders, user engagement metrics, like click-through rates, time on page, and bounce rates can nonetheless have an indirect influence on the SEO of your website. These can be positively impacted by engaging sliders that grab users' attention and promote interaction. They can even inform search engines that your content is important and relevant.
Don't let SEO concerns stop you from including sliders on your website. You can have a positive effect on your SEO efforts by implementing the best practices for accessibility, performance optimization, mobile friendliness, and unique content. Additionally, make sure to choose a slider plugin that has all the above-mentioned options for better accessibility.
Do Sliders Make Websites Slow?
The possible impact on website performance while utilizing WordPress sliders is a common concern. Let's explore this and learn more about how to include sliders into your website with the best performance possible.
Image Optimization: Images in sliders are commonly the main cause of longer page loads. To avoid this issue, optimize your slider images by resizing them and compressing them.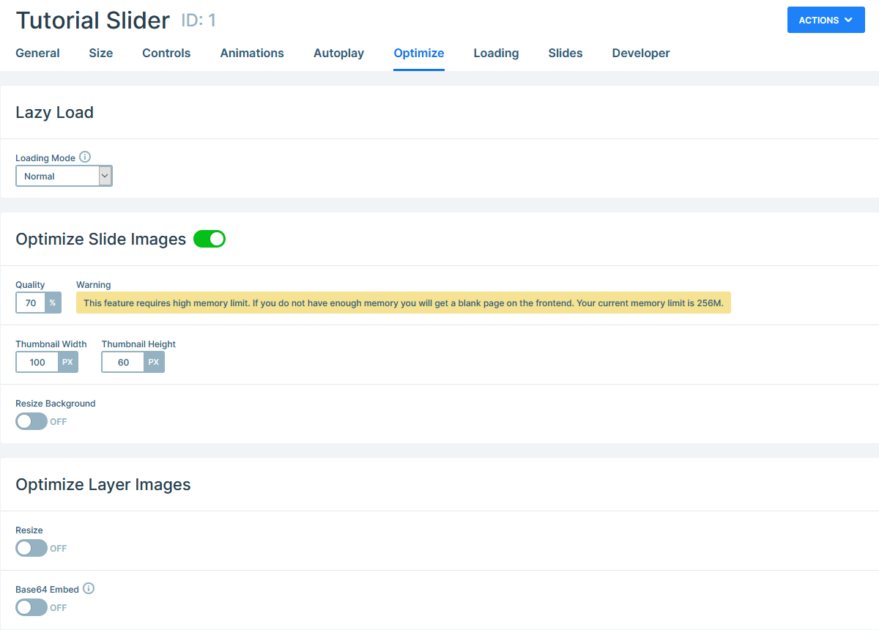 Lazy Loading: Implementing lazy loading for your slider can greatly enhance the functionality of your website. It allows for faster initial page loads by only loading images within the slider when they enter the users' viewport. Lazy loading features are included in several slider plugins, including Smart Slider 3.
Reduce Animations and Effects: Although animations and transition effects can improve the aesthetic attractiveness of your sliders, too many or complex animations can have an adverse effect on the speed of your website. To ensure seamless and quick transitions on and between the slides choose animations that are lighter and simpler.
Performance-Optimized Slider Plugin: Select a slider plugin that has been optimized for performance, because not all slider plugins are made equally in terms of speed. Choose a performance-optimized, lightweight, and well-coded plugin, like Smart Slider 3. Such plugins are created with the intention of prioritizing speed and reducing resource usage without sacrificing functionality.
Remember, optimizing numerous features, including sliders, contributes to the overall performance of your website. Utilize tools like Google PageSpeed Insights to continuously evaluate the performance of your website and spot areas for development.
Don't let your fear of website slowdown stop you from utilizing sliders to their full potential. You can profit from sliders without losing website speed by adopting optimization strategies like image optimization, lazy loading, and starting to use a performance-focused plugin, like Smart Slider 3.
What is the Easiest WordPress Slider?
Finding the easiest WordPress slider plugin will save you time and trouble, whether you're new to WordPress or just searching for a user-friendly slider solution. Fortunately, there are some out there that put emphasis on simplicity without sacrificing functionality.
Smart Sldier 3 stands out as a superb option in terms of usability. It has a very user-friendly and straightforward interface, making it available to users of all skill levels. Without coding experience or other technical skills, you can easily design and edit sliders using its drag-and-drop builder.
With real-time previews, Smart Slider 3 offers a fluid editing process so you can see your changes right away. The user-friendly interface makes it easy to add and arrange slides, edit animations, include multimedia elements, and choose transition effects. To kickstart your slider-making process, you can also use the side library and the pre-designed templates.
Additionally, you can easily include sliders in your current website design, thanks to Smart Slider 3's compatibility with well-known page builders like Elementor, Divi, Brizy, WPBAkery, and Avada Builder.
What is the Best Free Slider for WordPress?
You'll be happy to know that there are several impressive solutions if you are looking for a free slider plugin for your WordPress website. However, Smart Sldier 3 stands out as a strong free slider plugin among them. It provides an astonishing amount of functions and customization options without charging you a thing.
Here's why it's on the top of the free slider plugins for WordPress:
Feature-rich: Smart Slider 3 offers a wide range of features equivalent to those found in premium slider plugins. You can get access to:

5 different layers types and default and absolute position them

Image optimization
Page builder support
Dynamic content
Adjustable controls of your slider
9 smooth background animations with customization options

Intuitive Interface: Smart Slider 3's design makes it simple for both beginner and experienced users to build sliders with ease. You can easily organize slides and other layers using the drag-and-drop builder, and the real-time preview lets you watch the changes take effect as you edit your sliders.
Responsiveness: A slider must be responsive and mobile-friendly in order to function properly, given the growing popularity of mobile usage. Your sliders will be entirely responsive and mobile-friendly thanks to Smart Slider 3. It ensures the best viewing experience on a variety of screen sizes.
Template Library: Smart Slider 3 offers a variety of pre-designed templates to get you started with creating sliders. You can save time and work by using one of these templates, which provides a number of aesthetics for different sectors.
Compatibility: As it was already mentioned above, Smart Slider 3 works in perfect harmony with well-known page builders. Because of this, you can build your website using sliders without worrying about compatibility difficulties or conflicts.
Create engaging sliders without going overboard with your money to improve your website's aesthetics and user engagement.