Overview

Editor

Templates

Features

Testimonials
One Plugin, Many Superpowers
Turn your ideas into incredible digital experiences. The most powerful design toolbox to create your next slider, block, page and carousel.
Built for Versatility
Create anything from simple image to complex full page slideshows, video and even animated layer sliders.
Superior Performance
Build sliders that load faster, and rank higher in search results. Advanced image, script and SEO optimization.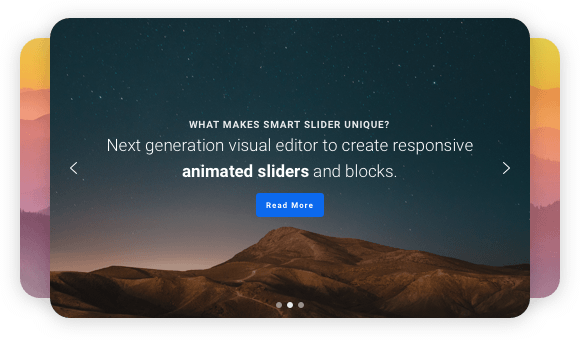 Start with a Block
Blocks comes with all the features you need to build an amazing hero section. Make an outstanding first impression!
Animations & Effects
Attractive effects like Ken Burns, Particle, or Parallax. Add visual punch to your blocks easily with animations.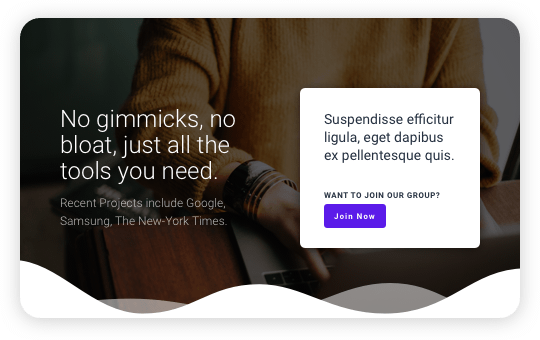 Create Stunning Pages
Build an entire landing page. Mix sliders & blocks to create a header with navigation and sections rich with content.

Drag & Drop Builder
Visual. Intuitive. Powerful. Add, move and customize layers in real time and see the result instantly. Surprisingly easy & fun!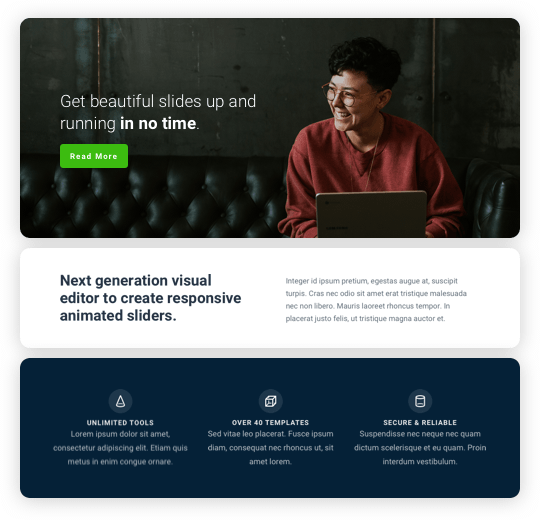 Astonishing Carousels
Showcase your testimonials, products or posts. Unlike normal sliders, carousels show multiple slides at the same time.

Dynamic Content
Generate sliders from external sources. WordPress posts, Joomla articles, WooCommerce products and 32 others.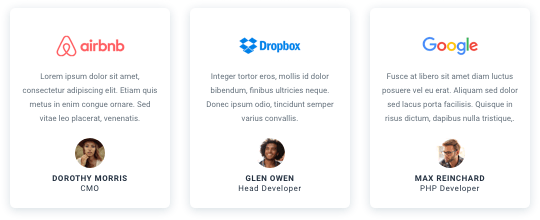 Bring Your Ideas to Life
Our editor lets you design with simple drag'n'drop and manipulate your website visually. Build, customize and animate in one place.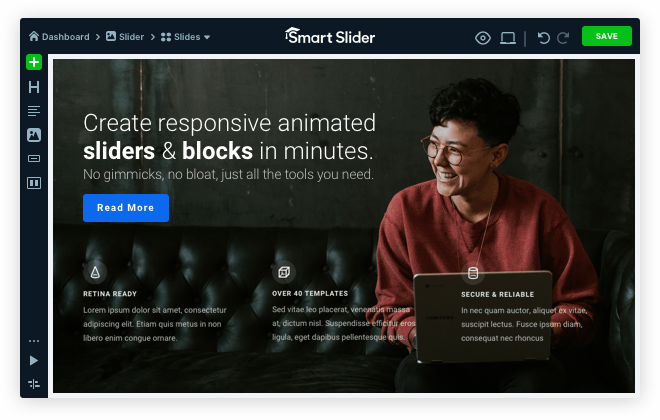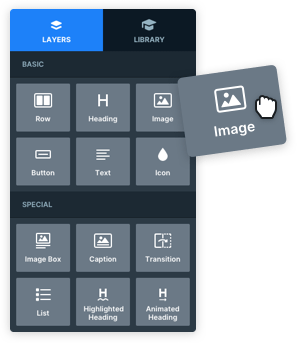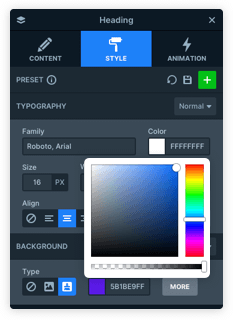 Find a Layer for Every Need
Take advantage of the many layers that help you build any layout with simple drag'n'drop.

Intuitive visual styling, that deliver a more user friendly design experience without compromise.

Breathe Life into Your Website
Add a range of eye catching animations and effects and use the timeline to perfect timing.
Dozens of Inspiring Slider Templates
One size doesn't fit all. That's why our huge library of 180+ customizable templates and slides has everything you need to make projects that suit your website.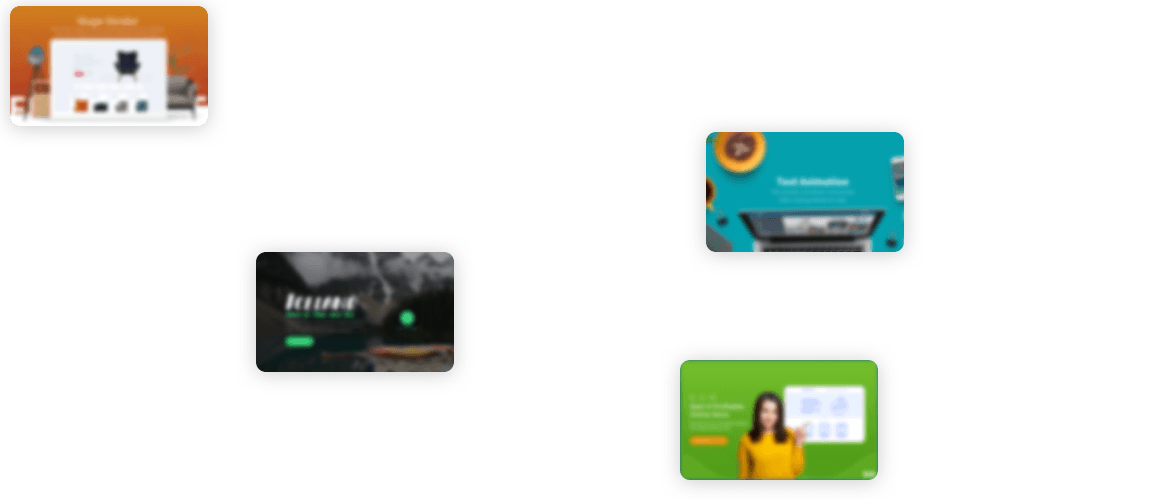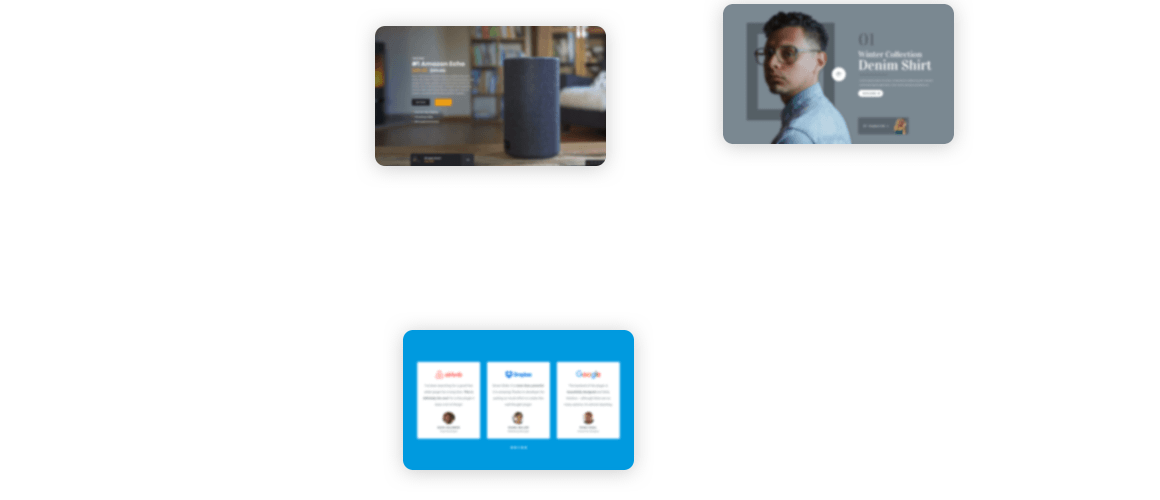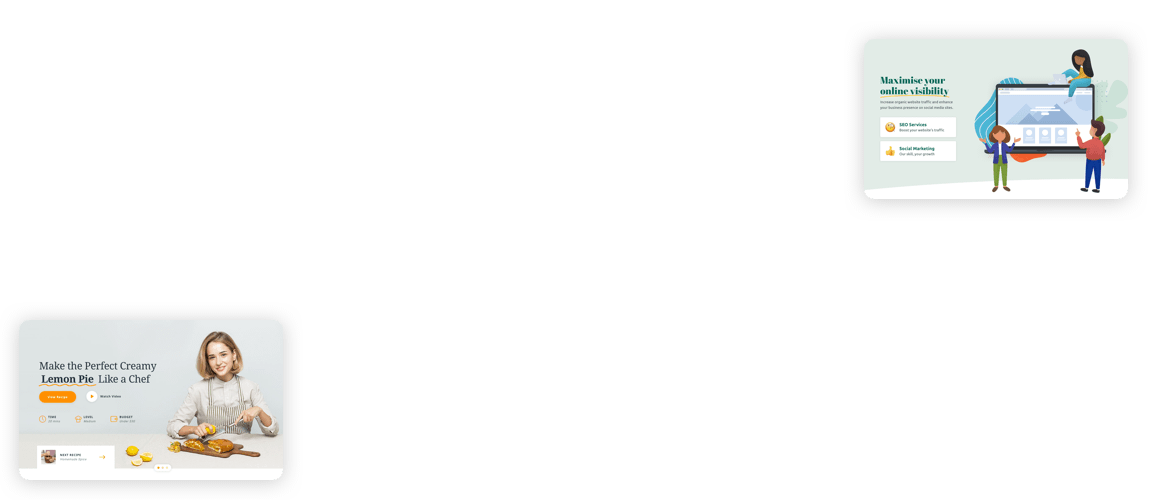 Visual Building
Just choose a template you like and start customizing it. Get a beautiful website up and running in no time.

Endless Possibilities
Experience flexibility & variability that allows you to kickstart your next project! Unlimited styles, options and templates.

Time Saving
Save time, save money, look more stylish and get more clients. Get a beautiful slider, block or page up and waste no time.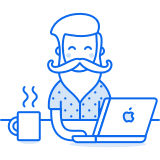 Complete freedom to design what you want.
Powerful design options. Intuitive interface. Our sliders and templates are the most beautiful way to present your ideas online.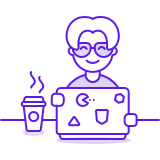 The fastest way to develop sliders and animated blocks.
As powerful as hand-coding. Smart Slider is the ultimate slider tool of choice for WordPress and Joomla developers.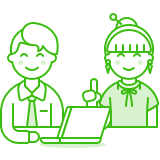 Forget complicated licenses — get unlimited access.
Get our Unlimited plan to use it on all domains you have, for just $250. No ongoing costs, no yearly fees.
Features Built for Tomorrow
Say goodbye to confusing, hard-to-use tools. Say hello to a whole new way to work with websites. Smart Slider 3 pushes the boundaries of what sliders should be.
Perfect On Any Device
Slides are responsive by default, so they display beautifully on every device.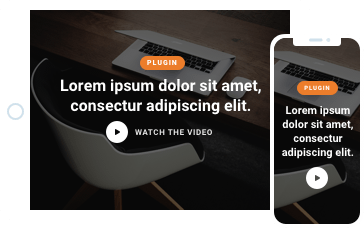 24 Layers to Build
Choose from dozens of layers to create any layout you need: headings, buttons, images, videos, etc.

Dynamic Source
Create completely custom layouts with dynamic data by loading content from different sources.

Layer Animations
Smart Slider uses a powerful animation system to give layers motion and transitions.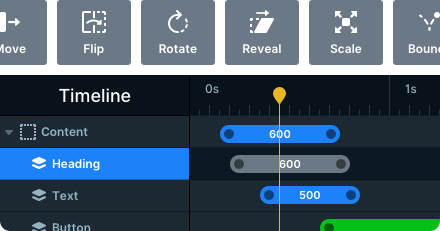 Trusted and Loved by The World's Best
We're honored that some of the most talented designers and developers out there work with Smart Slider — and you can too.

The list of features are impressive, and there is a great and helpful team of developers behind this solid plugin.

More than 5.000 downloads per day. Get started today!

Smart Slider already provides more functionality than any other slider plugin – even many premium ones.


It's powerful, yet so much fun to use. I've worked with a lot of different slider plugins and I can honestly say Smart Slider is the best solution.


Smart Slider is so friendly and quick that you'll get your sliders ready almost instantly. It brings nice templates, a modern editor and smart features.


These guys perfected their craft over the years and if you are looking for the ultimate slider solution, look no further.


I was on the "sliders suck" bandwagon like everyone else until Smart Slider convinced me otherwise.

Founder of Beaver Builder

Smart Slider includes a powerful set of features along with some great looking templates. And that's just the free version!