WordPress design trends are constantly changing, and are always popular trends that you can encounter on the sites. Web developers and designers want the visitors to spend more time on their website so they care about the look of the page. They need to create good-looking and eye-catching designs but don't forget the content is also important.
I've collected 10+1 WordPress Design trends which you can encounter in 2021 and they can be also a great inspiration if you are creating your website now.
WordPress Design options
Before I start with the trends, I would like to talk about the WordPress design options. In WordPress, you can choose from default WordPress themes like Twenty Twenty, or you can choose a theme to your liking.
WordPress has customizing options for the themes where you can customize the default colors or the fonts. The theme can also put options there like setting a header image, or a background video. If you want to customize only one page or post, you can do that with the default Gutenberg editor. There are plugins which are compatible with Gutenberg, and you can create blocks, or give more design options for the blocks.

WordPress Themes
In my opinion, there are 3 types of themes available in WordPress if we focus on the design. A basic theme, where you can choose from layouts, has its own widgets and you can find all design options in one place in the WordPress editor. You can set the look of the page and posts, and can also create a front page. The second type is a theme that comes with a visual builder. It allows you tons of options that you can choose from and you can design your page as you have imagined.
The third type is the themes that are created to work well with page builders. These themes also have their own design settings and in a lot of cases have their own widgets that work inside the page builders. Of course, each theme can and should work without any other plugins, but there are a lot of them that offer to use third party plugins, and you can use all of their features with them.
If you want separate designs for each page, then you can consider choosing a theme that work well with the most popular page builders and create your pages there.
Which are the best tools for WordPress design?
A web designer always uses a 3rd party tool like PhotoShop or Sketch. But a great design is not just great colors or images, you should care about the content, too. There are 5 steps that you can take care of when designing a website or a part of the site. Also, a designer should plan a design which the developer can implement. They need to know the trends, the tools, and all of the options which can be used.
Today is the page builder period of WordPress. More and more WordPress websites have been built with a page builder or with a visual builder. The WordPress themes also care about the page builders, and have optimizations for it or create their own builder. With a page builder or visual builder, you can create whole websites with drag and drop without any coding skills. Let me mention my 3 favorite visual builders.
Elementor
The most used page builder is Elementor in WordPress. Elementor has 5+ million active installs and a lot of plugins and extensions. There is a free and a paid version available, you can start with pre-made templates, or create your WordPress design from a sketch.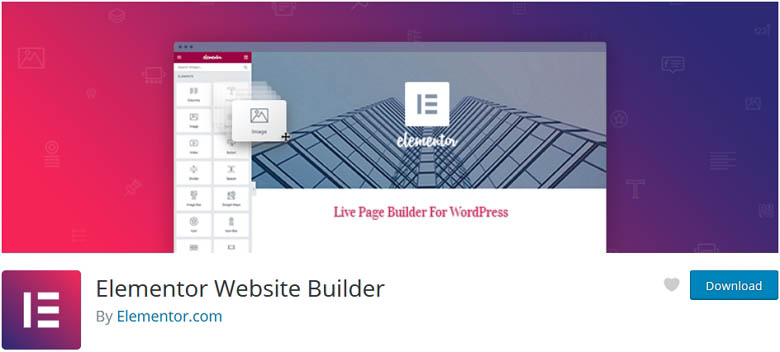 Divi
Divi is a great theme with a built-in page builder, and lots of WordPress users decide to create their website with Divi. This premium theme has a lot of design options, extensions, and tools that you can use to create your unique website. It follows the latest trends and always has more and more tools available which can cheer up your design.
Smart Slider 3
Smart Slider 3 is the best visual builder of WordPress in which you can create stunning sliders and blocks. This plugin has a lot of design options which you can use, you can easily achieve the layout you want. The drag and drop builder helps you to put elements where you want, it is responsive, and you can easily publish it.