We're living in the digital era which our shopping habits seem to reflect on. People tend to buy more and more goods online. The reason is simple: it's easy and often cheaper than real-life shopping. E-commerce is a growing business, but having a good online store is challenging. The market is much bigger so your store needs to stand out in one way or another. Creating a good looking product slider for your home page with an "add to cart" button is a great start. You can use this slider to show your featured products, which can attract more people.

If you have a large online store, it's not easy to give a proper introduction to your products, but it's important to do so. If the customer has no idea whether the store sells a product they're interested in, they leave and you lose money. So it's important to display your products as soon as the visitor arrives at your site. Showing the products you have on sale might as well convince hesitant customers to spend a few bucks. And they might take a deeper look at your store and buy other goods as well.
The only product slider you'll ever need for your WordPress site: Smart Slider 3
WordPress powers over 33% of the web, so it's not surprising that people choose it to be their e-commerce platform. Smart Slider 3 is an easy-to-use WordPress plugin which you can use to create beautiful product slides. There's a free and premium version of the plugin, and even the free version allows you to create a slider with product images. The whole editing process happens on your WordPress dashboard. You don't need any coding skills, you can work visually. Once the slider is ready, you can publish it to any page or post.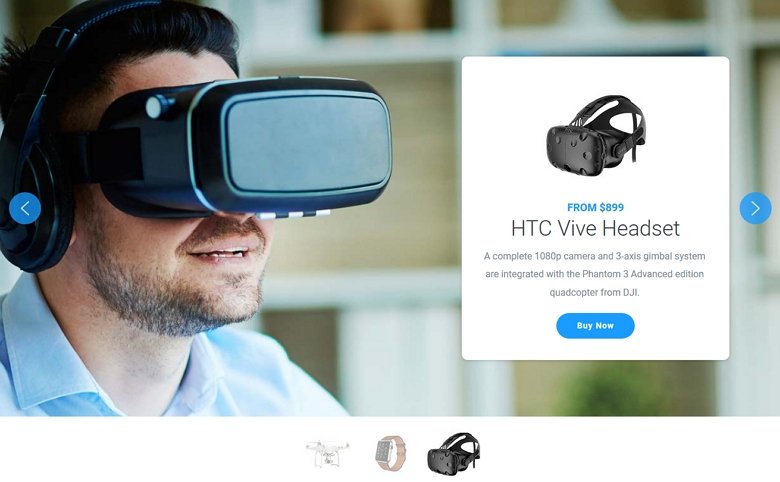 Why should you choose Smart Slider 3 as your product slider?
Many product slider plugins try to sell themselves by telling you what you can do with the plugin. For instance, they say you can create a slider by choosing one of the 20 or so available templates. The plugin author tries to convince you to use their plugin because you can choose from 20 templates.
This is a large number, and lots of people think: yes, it's great, I can create 20 different product sliders! But did you actually notice they try to sell the product by showing one of its limitations? You can create unlimited number of product sliders, but you can only choose from 20 templates. No longer feels like a great feature, does it?