Everyone loves fancy transitions on their website. A layer animation helps catch and keep the visitor's attention for as long as possible. Having smooth, lightweight animations on pages has become a trend as people tend to remember images and moving things easier.
When you create your slider, and put your layers on it, everything stands still in their place. However, wouldn't it be fancy if the layers moved? In Smart Slider 3 Pro you have the option to use layer animations on your slider. They can come in, loop, go out, repeat, so you can create even complex animations if you want. Read this article and learn everything about layer animations.
Importance of layer animations
Layer animation helps you create really amazing sliders, because the movement catches the visitors' eye. A small animation on a layer can help the visitor to focus on it, it makes your site modern and makes your website come alive. In addition, because of the movement, the visitors read the text on the animated layer subconsciously.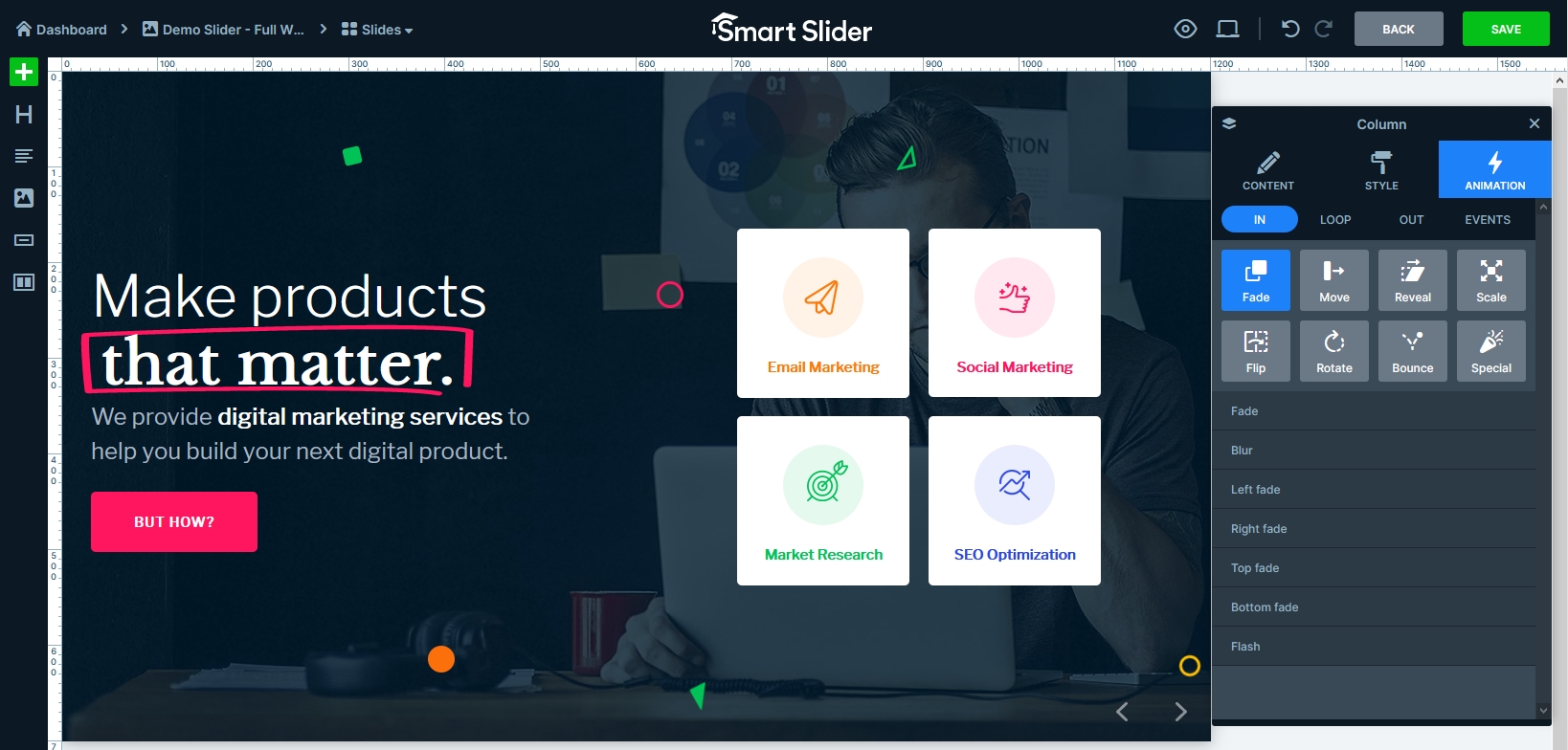 It is also important to mention that you should be careful with the animations, but don't take them to the extreme. You should keep the harmony in the slider, make sure that the animations aren't disturbing. When each layer moves at the same time in a different way, it might backfire. Having to focus on a lot of things can be confusing. When it comes to animations, less can be more.
In Smart Slider 3 Pro you can animate all of your layers, you can create any kind of animation that you have imagined. Also, there are a lot of predefined animations to choose from, if you quickly want to have an animation on your layer. The best thing is that if you are done creating a complicated animation, you can copy it to your other layers as well.