Smart Slider for WordPress is an interactive slide editor tool, but we discovered that our fantastic editor interface is great in building static section for WP sites. The difference between a slider and a section is simple, Section can only contain one slide. Our approach allows you to make slider from a block by changing its slider type to a real slider type (Simple, Carousel, Showcase or Accordion). So block type is really good, if you want to make simple presentation or an impressive animation for your website which do not need slide switching. This type brings a fresh approach to building modern websites.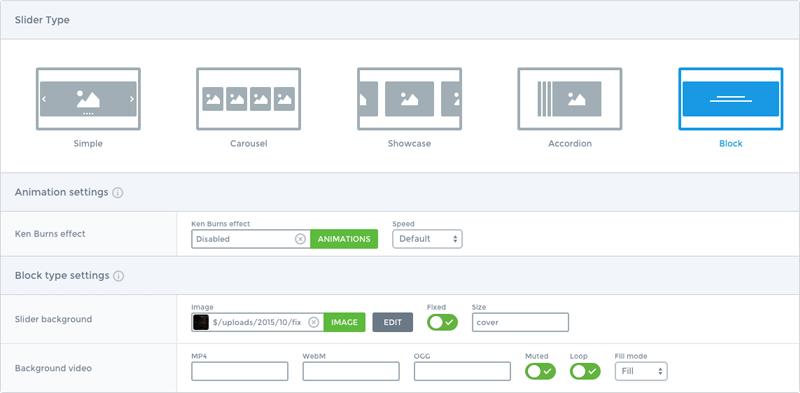 ---
Related Post: Create a Unique Layer Slider with Smart Slider 3
---
Fixed background section
As you might see on this section, the slider's background image seems fixed. When you scroll up and down the image holds its position and you can only see a slice from the actual background image. You can find this setting in the slider settings view on the General tab when expert mode enabled. Please note: this feature only works if you set the slider's background image.


---
Related Post: Everything You Need to Know about the Parallax Effect
---
Link with extras
By default you can just copy-paste links from one place to another. In Smart Slider 3, you can use the old technique, but we made an interactive way to work with links. With Link window, you can create in-built lightboxes and custom events like, go-to-next-slide, go-to-previous-slide, scroll-to-a-specific-position-on-the-page etc… On WordPress and Joomla you can choose from your articles and posts with search.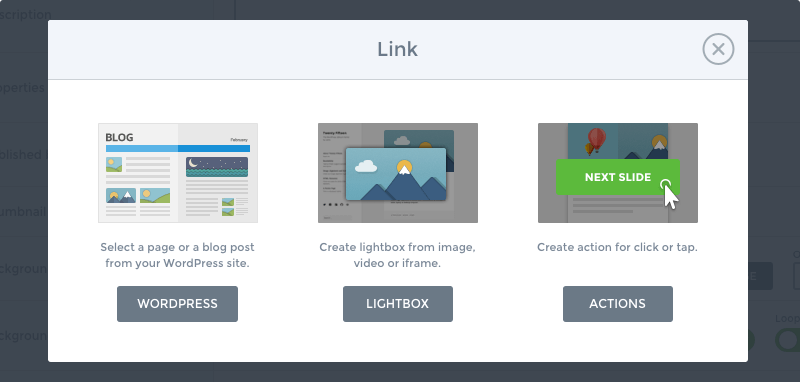 ---
Related Documentation: Links
---
Carousel section
Carousel slider type is a little bit similar to the showcase slider type. The main difference between the two, that carousel slider type has a pane where multiple slides can sit (Smart Slider 3 calculates the number of the slides which fits). When the slider switches to the next slide, in the WordPress Carousel the slider switches to the next pane instead.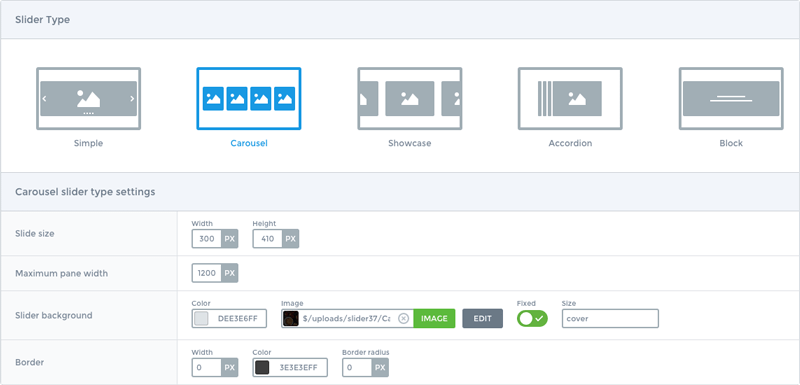 Ken Burns effect section
The Ken Burns effect is a type of panning and zooming effect used in video production from still imagery. The name derives from extensive use of the technique by American documentarian Ken Burns. In WordPress with Smart Slider 3 Ken Burns effect can be added to the slide backgrounds. In our Ken Burns editor, you can switch from our preset library and you can customize each of the Ken burns effect with custom focus point. Just click on your image anywhere and that point will be focused during the Ken burns effect.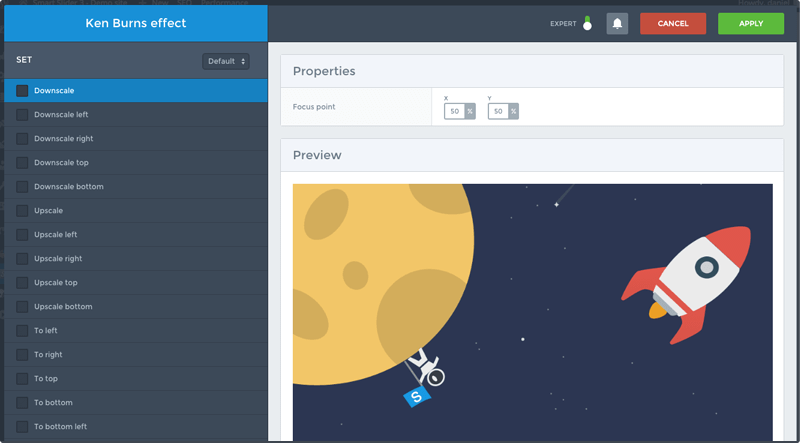 Core Web Vitals
PageSpeed Insights with Lighthouse analyzed this page on April 12, 2021. For the latest result analyze now!
Desktop
First Contentful Paint
0.3 s
Speed Index
0.4 s
Largest Contentful Paint
0.8 s
Time to Interactive
0.8 s
Total Blocking Time
0 ms
Cumulative Layout Shift
0.098
Mobile
First Contentful Paint
1 s
Speed Index
1.2 s
Largest Contentful Paint
3.1 s
Time to Interactive
1.7 s
Total Blocking Time
20 ms
Cumulative Layout Shift
0.002
---
Related Post: All You Need To Know About Carousel Slider Type
---