Smart Slider 3 is quickly becoming the go-to slider plugin for WordPress. With more than 400,000 active installs — including 20,000 new installs in just the past four weeks — there's nothing stopping this plugin's phenomenal growth. In fact, Smart Slider 3 is outpacing every other slider plugin at WordPress.org.
So why is Smart Slider 3 so damn popular right now? If you've tried this user-friendly plugin, you know it's super easy to get started creating a good-looking slider with minimal effort, no matter your skill level. In fact, I'd go so far as to say that Smart Slider 3 makes designing sliders fun!
And that's just the free version of the plugin — when you upgrade to Smart Slider 3 Pro, you get 100+ professionally designed slides and templates, 16 layer types, dynamic generators, animations, and more. To bring you up to speed with what this intuitive plugin can do, let's take a look at Smart Slider 3's top 10 features.
1. Content and Canvas Editing Modes
There are two different visual editing modes in Smart Slider 3: content and canvas modes. It's these innovative modes that set this plugin apart from the competition and help make it the easiest to use slider plugin for WordPress.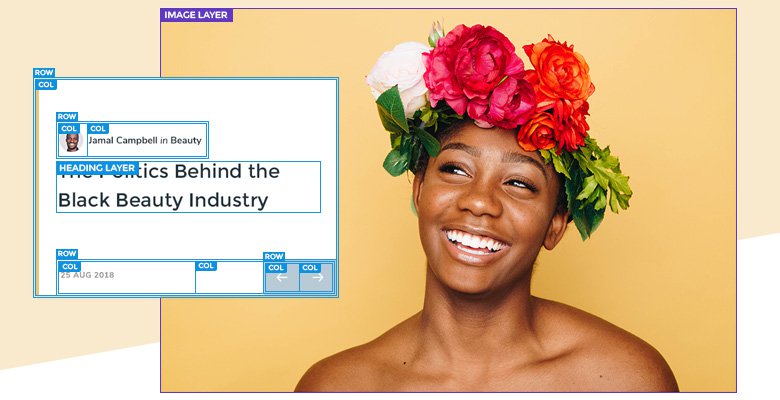 In content mode, the editor works like a page builder. You can use columns and rows to quickly build your slides, and with a clean design that's fully responsive.
In canvas mode, you have the freedom to work with layers unobstructed, much like you would in Photoshop. You can place your layers anywhere you like and even position them on top of each other to create stunning sliders with dynamic effects.
2. Rich Layers
Imagine if Photoshop didn't have layers. It would be difficult to design and edit images, right? Surprisingly, many slider plugins don't offer layers, which severely limits what you can do with your slider designs.
Not Smart Slider 3, though — it's the most advanced slider plugin when it comes to layers, boasting 21 different layers, which you can use to create a professional and good-looking layer slider.
3. Extensive Slide library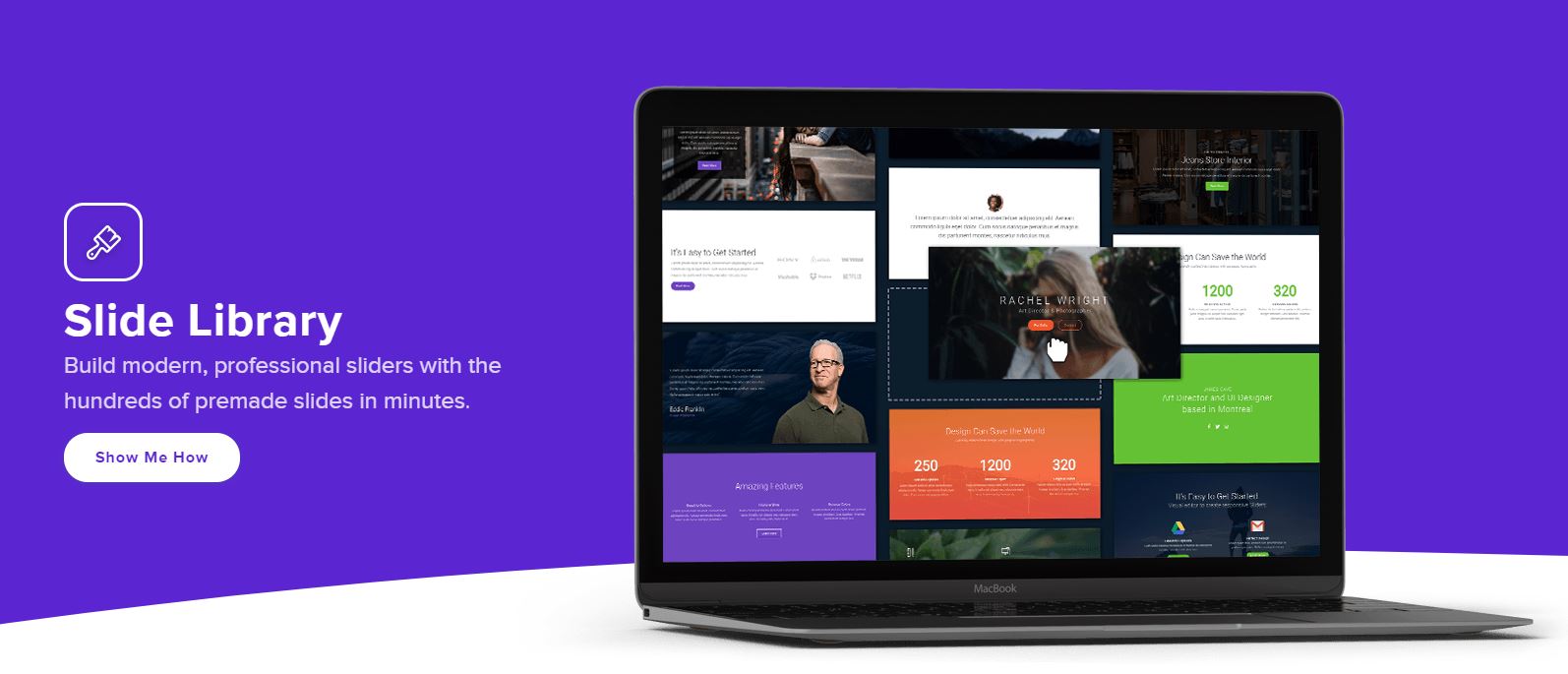 Whether you're time poor, have no idea what you're doing when it comes to design, or just need a kick-start with designing your slides, Smart Slider 3 Pro comes with a stack of beautifully designed templates that you can customize with your own content.
The Slide Library comes with 100+ pre-designed slides for everything from product sliders and hero headers to magazine layouts, and testimonials.
4. Impressive Template Collection
In addition to the extensive Slide Library, Smart Slider 3 Pro also has a huge collection of professionally designed slider templates, which you can also browse and import. The template collection includes customizable slider, block, and page templates.
Once you've imported a template, you can change the colors, fonts, layers and more to suit your website. If you're new to Smart Slider 3 Pro, playing with the design of a demo template slider is a great way to learn how the plugin works — and what it's capable of.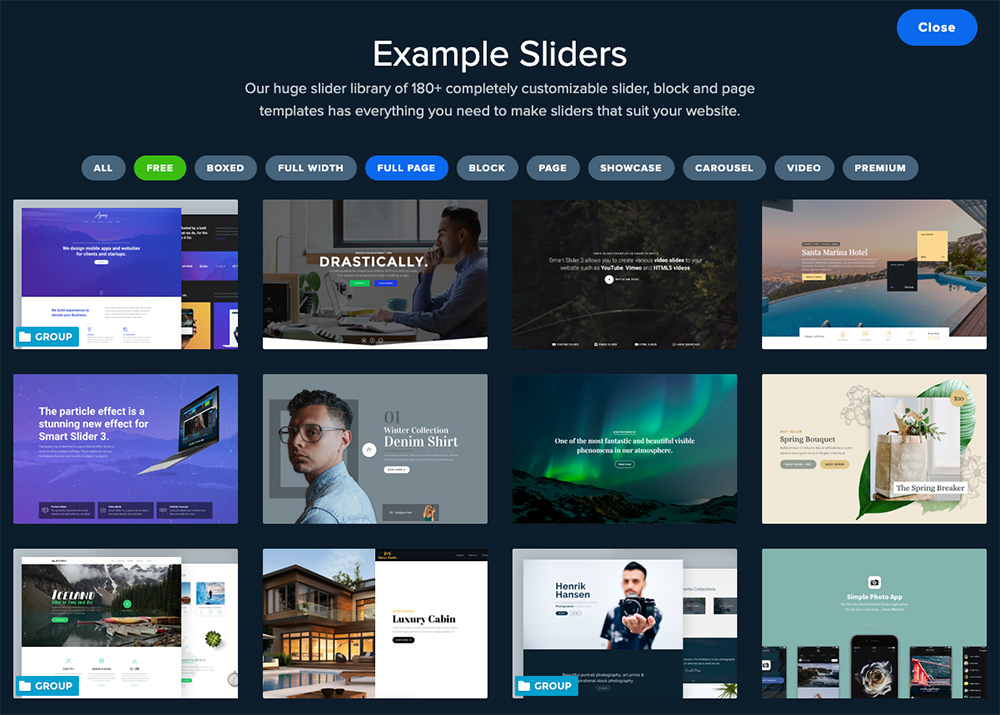 I highly recommend checking out the plugin's collection of example sliders so you can get a feel for what you can build with Smart Slider 3 Pro.
5. Dynamic Generators
One of Smart Slider 3 Pro's most useful features is its ability to pull in dynamic content from loads of different sources — 32 sources, in fact — including WordPress posts, WooCommerce products, Instagram, YouTube, Dribbble, Pinterest and more.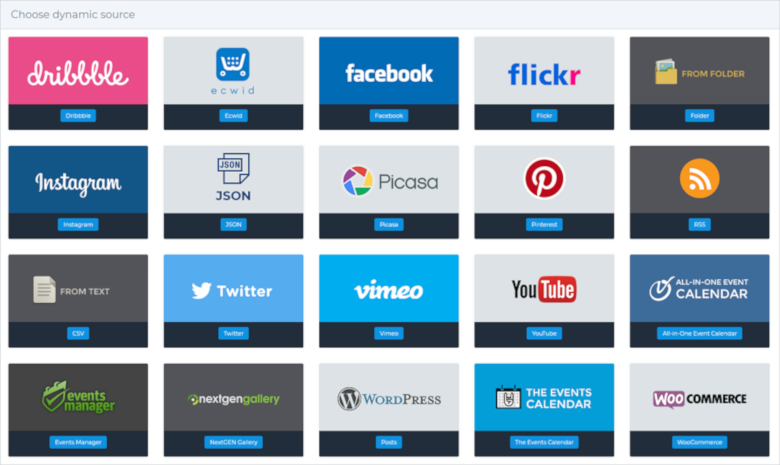 How is this feature useful? Say you wanted to auto-populate your sliders with videos from your YouTube channel, images from your Dribbble portfolio, or photos from your Instagram account. Also you can create a Post slider or a Product slider, which show your latest post or product, and can update itself automatically. You could do all this with Smart Slider 3 Pro.
6. Animations and Effects
Sliders have evolved far beyond the simple image sliders and transitions that dominated websites 10 years ago. What's exciting about working with sliders now is that there are awesome animations and effects you can use to add both bold and subtle elements to your site.
Here are some of the animations and effects you'll find in Smart Slider 3 Pro:
Background Animations
Whether you want to fade, zoom, rotate or explode your slides, there are 70+ background animations you can use for the transitions between each slide.
Layer Animations
Similar to background animations, layer animations let you animate the individual layers of your slides which you can cheer up your slider.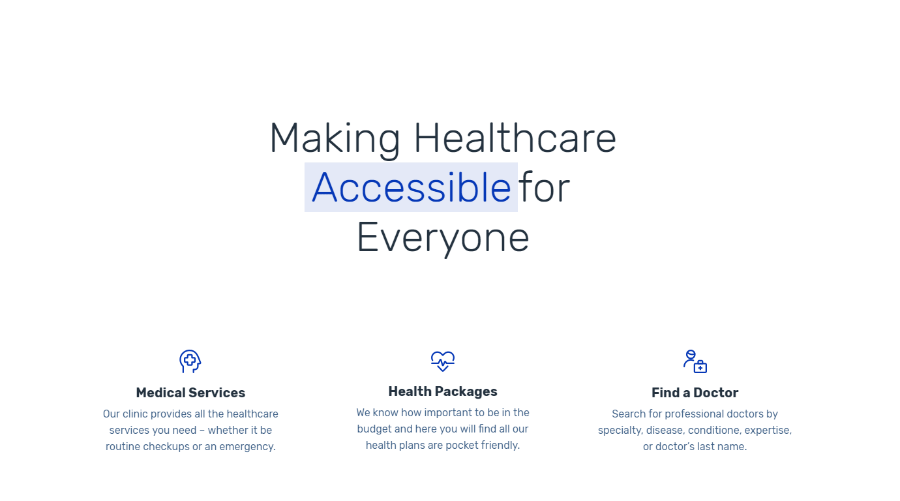 Text Animations
With text animations, you can bring your words to life by animating lines, words, or individual characters. A split text animation on your heading layer, or the animated heading attracts the eye and catch the visitor's attention.
Parallax Effect
Add depth to your sliders — or, at least, the illusion of it — with parallax effect. With parallax enabled, your slides will move at different speeds, creating an optical illusion of depth.
Animated Shape Divider
Add moving curves, clouds, and diagonal shapes to your sliders with the animated shape divider.

Ken Burns Effect
Make your sliders "pop" with this elegant zooming and panning Ken Burns effect, which was originally invented for film. It's a simple way to give your static images the illusion of motion.
Particle Effect
This effect is stunning yet deceptively simple. The particle effect adds moving shapes and lines, dots, triangles, and polygons that follow the cursor.
7. Responsive Options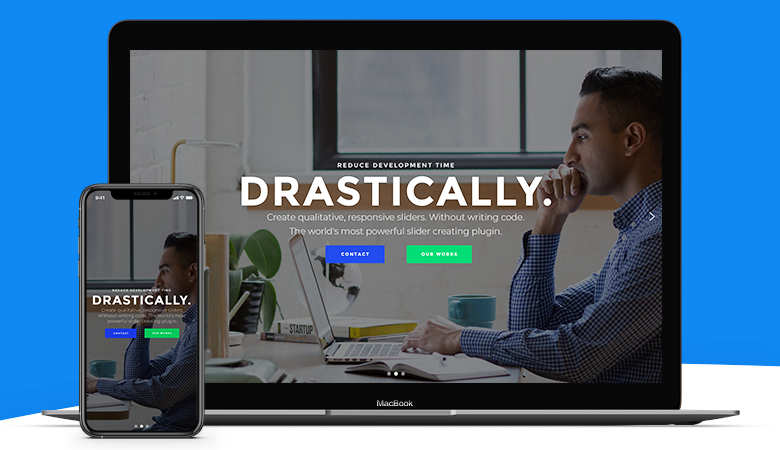 With Smart Slider 3 you can create responsive WordPress sliders, so you slider will automatically adjust for different devices. Even the free version of Smart Slider 3 is fully responsive and has a lot of device specific settings. You can set the font sizes to lower or bigger on each device, or set different padding or margins, and wrap after columns value.
Smart Slider 3 Pro features you more responsive options than most of slider plugins. You can define device specific slider sizes, and you can use a different slide background image for desktop, tablet or mobile.
8. Speed and performance

There's a common misconception that sliders are resource-hungry and negatively impact site performance. While some sliders may well slow down your site, you can rest assured that Smart Slider 3 Pro won't.
It comes with image optimization (you can optimize and preload images to improve your website's loading speed), lazy loading and — impressively — script optimization, which boasts efficient code, asynchronous loading, and minification. These features alone are more than you'll find in any other slider plugin.
9. Developer-Friendly
Smart Slider 3 Pro is intuitive enough for beginners to use, but is also packed with features for developers. With the expert mode unlocked, you get access to a bunch of advanced options, giving you even more control over your slides.
10. Support and Updates
Last, but not least, one of the best features of Smart Slider 3 is the folks who build and support it. The team at Smart Slider 3 put their heart and soul into this plugin and it shows — from the regular updates to the friendly customer support, you can trust that when you buy this plugin, you'll be well looked after.
The free version of Smart Slider 3 has a 4.9 out of 5-star rating at WordPress.org. When you scroll through the latest reviews, you can see how much people really love this plugin! When you buy the Pro version, you can be confident that you'll get even better, faster support.
Conclusion
Smart Slider 3 Pro is the most feature-rich slider plugin for WordPress. But it's more than just a slider plugin — it's a visual builder that lets you create sliders, blocks, app showcases, and other page elements for a truly dynamic website.
If you want a slider plugin that's feature-rich, user-friendly, and optimized for performance, Smart Slider 3 Pro is a popular and versatile option that's worth checking out.