The slider on this page is a full page video slider. It plays an MP4 video in the background, behind all the layers. These layers usually contain more important information than the background video. Because of this, it makes sense to put the video in the back. Since the video only serves design purposes, it's not a big problem if some parts of the video aren't visible. To ensure that your texts are legible, make sure to use a different font color than what the video's main color is. To improve the legibility further, you can set an overlay for the video.
The slider is suitable as a hero header. All major desktop browsers support MP4 videos, which we use for backgrounds. What's even better, the modern mobile browsers can play these videos as well. There's one thing you should be aware of, and it is the way mobile browsers handle videos. They allow only muted videos to play automatically.
There's not much content on the slider, so the visitor can focus on the message. Smart Slider 3 Pro has a lightbox feature, which is used on this sample. The lightbox opens the same MP4 video which you can see in the background. Of course, you can put any other video to the lightbox, or an image, or even any URL. Using a lightbox you can allow visitors to enjoy the content without any distraction. Additionally, the bottom of the slider contains handy navigation buttons. These buttons scroll down to a section in this page. This behavior is easy to set up with Smart Slider 3 for any image or video slider. You can use the Scroll to feature at the Link actions. Simply enter any ID selector on your site and the slider will scroll down to it when the layer is clicked.
YouTube slider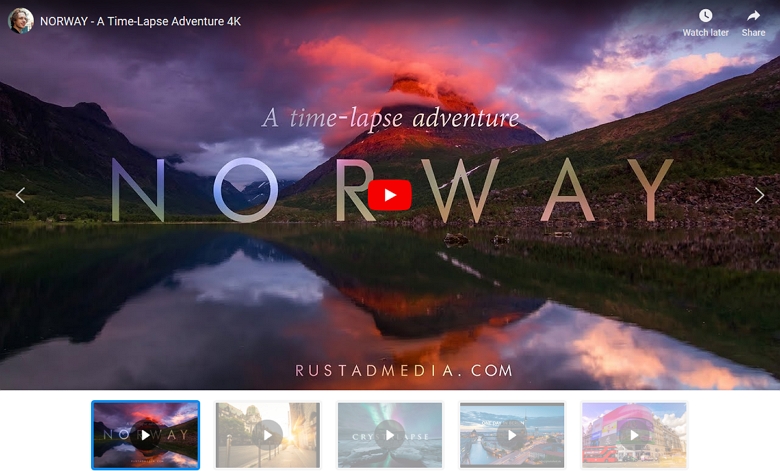 YouTube is one of the most popular video sharing websites. It makes sense for people to want to create beautiful YouTube sliders for their website.
Vimeo slider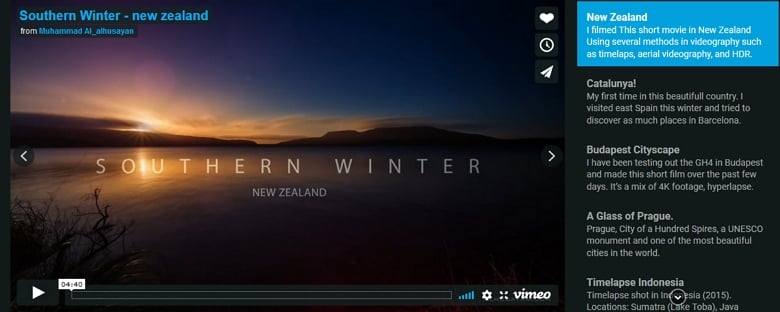 Vimeo is a popular video sharing platform, which many people enjoy. With Smart Slider 3 you can create a beautiful video slider from your favorite Vimeo videos.
Full width video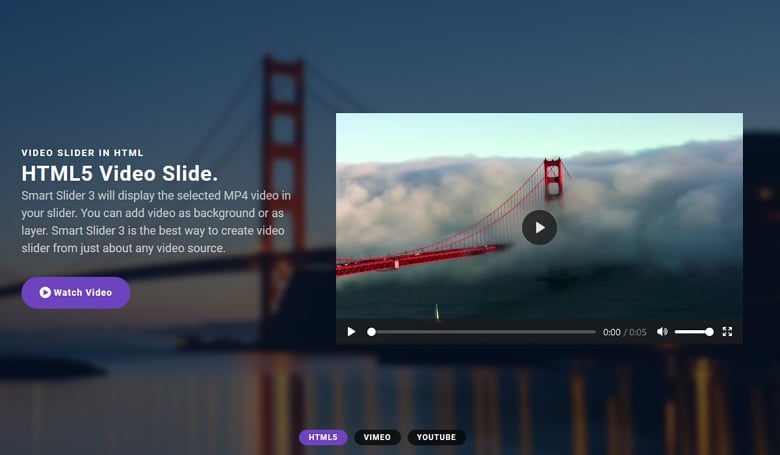 When you chose Smart Slider 3 to be your slider plugin, you get endless possibilities to create the perfect video slider for your site. Including mixing YouTube, Vimeo and HTML videos!
Showcase video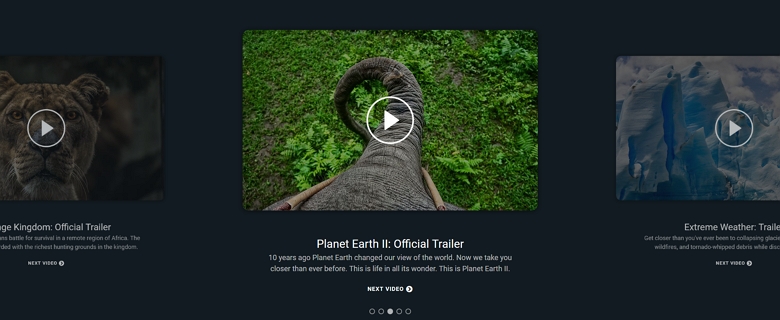 People are more likely to click and watch the videos in your slider when they know that there's more content to see. The Showcase slider type helps with that.
---
Related Post: What is a Full Page Slider and How to Use it?
Related Post: Why do You Need a Video Slider on Your Website?
---