Every WordPress website tells a story. The problem is that this story isn't so interesting for the visitor without a visual impact. No matter how great your website is, if it can't catch the visitor's attention, it won't convert. Web designers love using images to grab attention when they create amazing sites. Images help you tell your story, but they have a big downside: they're static design elements. While a nice looking image slider does help, a video slider is what's going to make the biggest impact.
What is a video slider?
A video slider is a slider which contains mostly, or only videos instead of static images. These videos can cover any topic your site can take advantage of. YouTube, Vimeo and MP4 videos are the most popular videos you can find in a video slider.
You can use your video slider to show online lessons, cooking tutorials or user testimonials. Using a video slider instead of a single video has many advantages. You can separate your content to smaller parts, giving the user control over it.
For instance, if you create a video slider to show testimonials, make a video for each testimony. This way your soon-to-be customers can:
learn how many testimonials you have,
learn more about those who use your product, and
watch the videos in the order they prefer.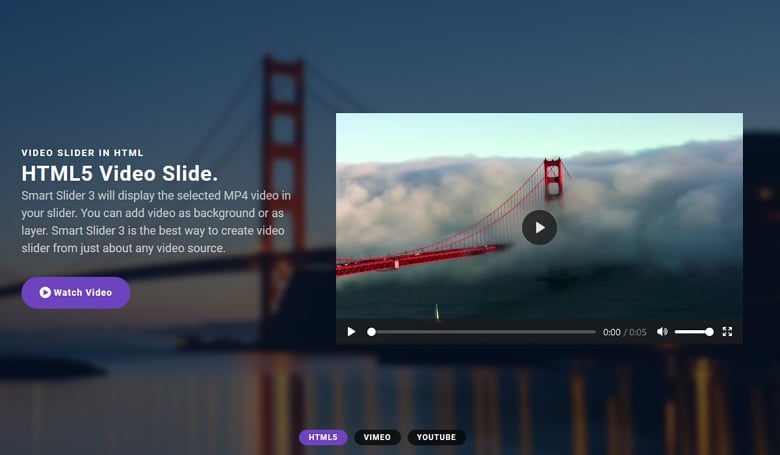 Why are video sliders so powerful?
The human eye reacts to movement almost immediately. Since videos move, they make the user focus on the video's content as soon as possible. Additionally, a video is one of the best demonstrating tools at your disposal.
Let's say you've created the best product ever, and you want to show your visitors how great it is. What's the best way to do so? Add a video to your site where you show this product and talk about it. Even if it's just a one minute video, it makes a better impact than written texts or images would. Unless your visitors read quickly, they can't read many words within a minute. But they have no trouble focusing on a one minute video where you can not only talk, but take things visual.
How to find the best video slider plugin for your WordPress site?
The easiest way to add an HTML video slider to your site is to find a great slider plugin. There are hundreds of slider plugins out there, and it's hard to find the best one. It's important to figure out what do you need the plugin to do. For instance, where are your videos hosted? Do you use YouTube, Vimeo, or are you planning to host your videos on your site?
If you plan to show videos from YouTube, you need to select a slider which supports that. Customization options are also important features to consider. For example, does it matter to you how your video slider looks? Do you need arrows, thumbnails or other fancy features?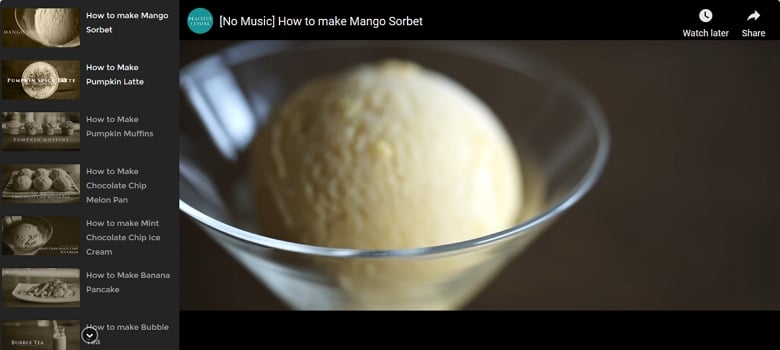 It's important to find a video slider plugin that suits your needs and your budget. If you don't have money to spend, it's important for the slider to have a free version. Smart Slider 3 has an excellent free version, which you can use to create a beautiful video slider. It supports adding videos from Vimeo and YouTube, so it'll suit most people's needs. Smart Slider 3 is a great tool to create a stunning video slider without programming skills. In fact offers a drag and drop interface to create your content. Additionally, you can create fully responsive sliders.