It's hard to believe that another year has come and gone. Here at Nextend, we had an extremely busy 2018 and we wanted to take a moment to look back at the major milestones, because so many things have happened this year: two new faces have joined the team (now we're six), we have released a brand new plugin the Social Login, we have published record amount of new contents and on top of that we have rolled out some incredible features for Smart Slider 3.
But before anything else I would like to thank you to all of our customers (that's you!) who use Smart Slider 3 on all their clients' websites! We're thrilled by the amount of positive feedbacks we receive from you and it helps us to continue and make our plugin better and better.
Now let's take a look back at what we've accomplished over this year.
Overview
In this section I'll try to gather the most interesting statistics, numbers and insights about how we did as a company in the past 365 days.
Traffic: During this year we had more than 1 million unique visitors from 232 countries and territories, it's 89% percent increase from 2017. Waoh!
Support: We closed almost 11.000 support tickets with an annual happiness score of 94%. I'm really proud of our team because this quantity didn't affect the quality of our support. Just read this review about our support service.
Updates: Over the last 12 months, we released 1 major and 18 minor updates for Smart Slider. In addition, we launched a brand new plugin, the Social Login with 11 updates.
Newsletter: The signup number grew dramatically and currently we have more than 70.000 subscribers. We sent 35 newsletters with the latest updates and we earned an average 25% email open rate.
YouTube: We made 13 new videos and we started a brand new "How to build" series for beginners. Our YouTube channel passed 600.000 video views just in this year.
Blog: We wrote 31 new articles which garnered lots of new visitors from organic source. Our goal for 2019 is to increase our content output while maintaining the same high quality so make sure to subscribe to our newsletter.
Templates: The Smart Slider 3 users downloaded more than 260.000 template sliders. The free template sliders are the most popular, but in the premium section the Static Slider and the Fullwidth Slider is the most frequently downloaded.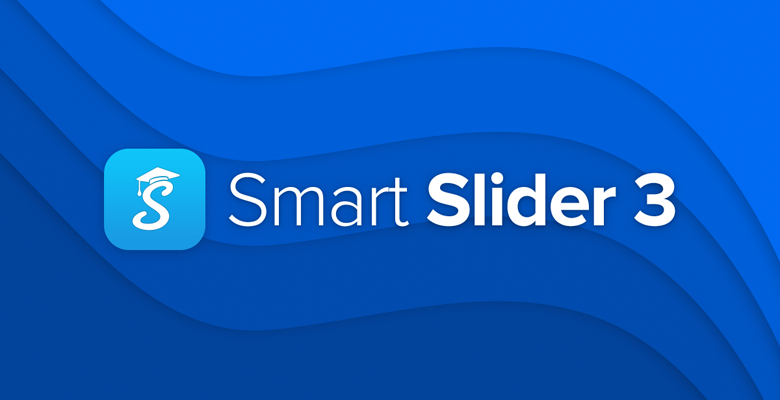 Smart Slider 3
Smart Slider 3 is our flagship product, and currently it's running on 300,000+ WordPress websites. It's the fastest growing slider plugin in the WordPress repository. Even more it has more active install growth than all the other slider plugins together. Here's a quick summary of our biggest releases from the last 12 months:
Aside from the product features, we re-designed our website in more phase. The new home page was featured on many design related site like Landingfolio which makes me super happy. In the final phase we re-launched our brand new blog, help center and pricing page. Last but not least we pushed out dozens of amazing articles, tutorials, and video contents.
What's Coming Next Year?
We promise to bring you incredible updates that aim at making your lives easier through simplified WordPress and Joomla website building. We couldn't be more excited for 2019 and you'll really like the features we have in pipeline. But here's a list of our public roadmap:
Reveal Layer Animation: We're ready to kickoff the New Year with a complete layer animation improvement and with a brand new type of layer animations. No more hassle with animation options, because everything will be available comfortably in the layer window.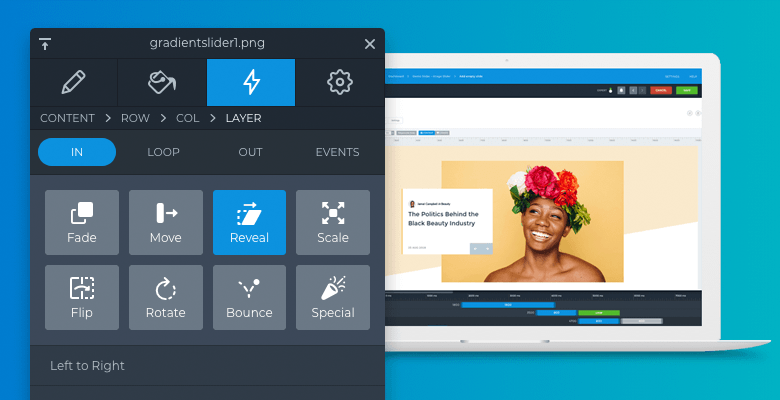 UI revamp: We would like to laser focus on improvements to the core experience, better parameters, interaction and readability.
Gutenberg improvement: Another big focus for us is to expand into new territories and we have some really great ideas how to step forward with the Gutenberg integration.
Smart Slider 3.4 – Nebula: Unsurprisingly, the new major version is on the horizon. We're already working hard on our next update and we know that Smart Slider 3.4 is going to be another exciting release! We'll tell you all about it soon in our Community Group.
As always, we love hearing what you'd like from us next year. Your thoughts directly influence what we decide to work on, so please fill our quick survey to help us meet your expectations in an even better way.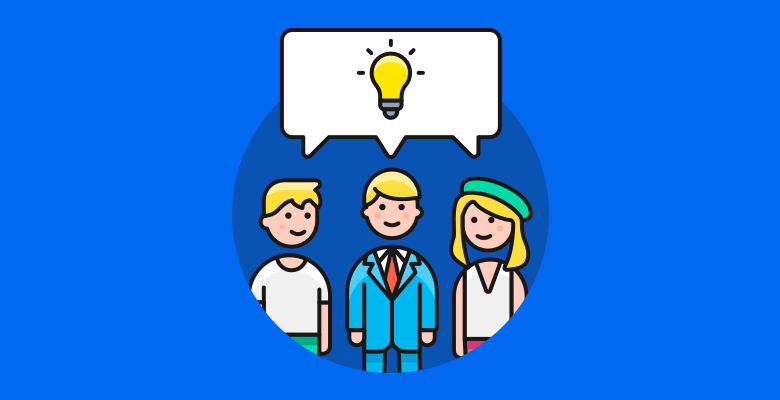 Overall, 2018 was brilliant
We've had fantastic growth and I'm extremely proud of the work we've done in 2018. On behalf of the whole team, we wish you wonderful Holidays and Happy New Year!
We'll be happy to hear what you think. Your opinion really matters to us, so feel free to leave a feedback or a like below.