Page Builder by SiteOrigin is one of the most popular content editor plugins for WordPress. In just a few clicks, this free drag-and-drop page builder tool can turn the WordPress content editing experience into something much more creative, powerful, and fun.
So if you want to create custom post and page designs for WordPress website, Page Builder by SiteOrigin is one of the best options out there.
However, this tool can be made even better by using it alongside other plugins, including Smart Slider 3. In this guide, we'll show you how the free version of Smart Slider 3 can be used to add stunning slideshows to the custom content designs that you've created with page builder.
What Makes Page Builder by SiteOrigin so Good?
As mentioned, Page Builder by SiteOrigin is a hugely popular page builder plugin. With over 1 million active installations, more than 14 million downloads, and a 4.9 out of 5 stars rating based on 925 user reviews. Page Builder by SiteOrigin is not only the most popular page builder plugins, but also one of the most popular WordPress plugins of all time.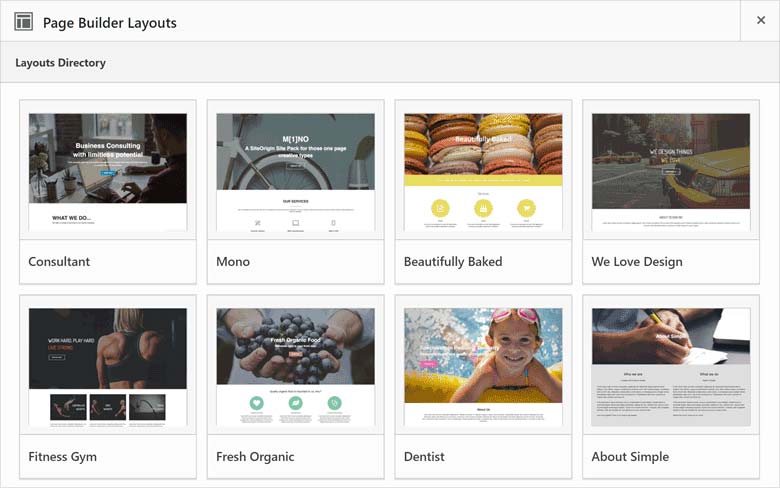 Once the plugin is live on your website, you can start creating custom layouts for your WordPress posts and pages. There's also a library of pre-built page templates that make it easy to get started. Furthermore, the plugin includes a selection of widgets that can be added to your designs to help you create pages that contain useful elements like regular buttons and call-to-actions, hero images, post carousels, pricing tables, and much more.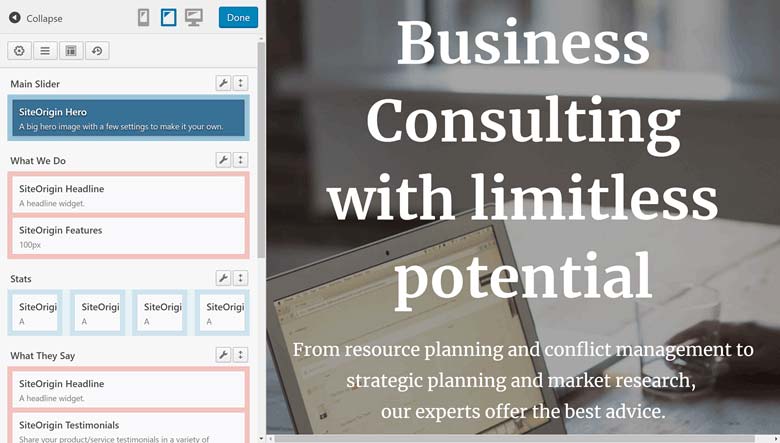 As all the design work takes place through an intuitive visual editor, you should be able to produce something stylish with page builder regardless of your level of design experience.
Creating Page Builder by SiteOrigin Sliders
One useful feature of this plugin is the Page Builder by SiteOrigin slider widget. By installing the free widgets add-on pack for the plugin, you'll be able to create custom image and video slideshows for your posts and pages.

As you might expect, the Page Builder by SiteOrigin slider widget is easy to use, giving you a quick way to create interactive slideshows that display images and videos. Through the slider widget controls, you can set a background image or video for your sliders as well as a foreground image. The sliders can also be set to take visitors to a custom URL when clicked. The other Page Builder by SiteOrigin slider widget controls cover the transition speed, the amount of time each slider is displayed for, and the properties for the navigation controls.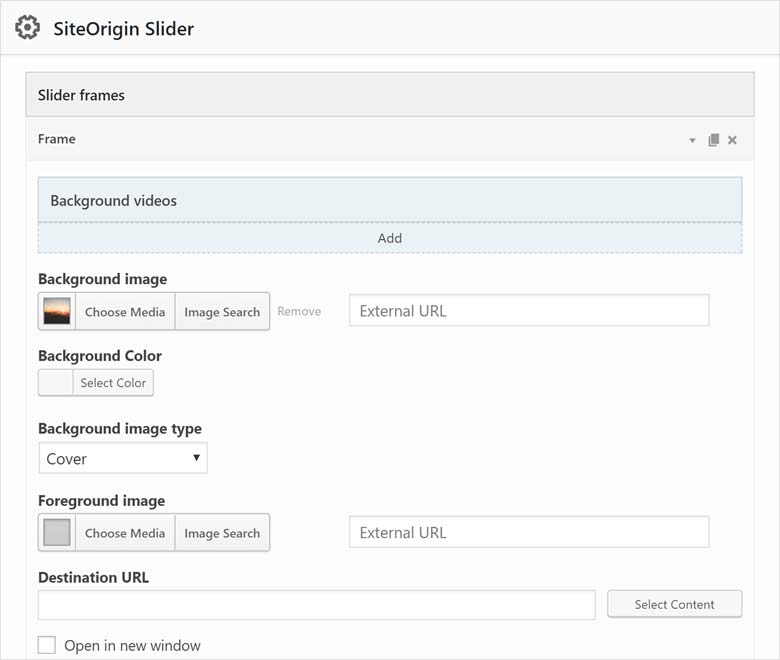 The free add-on pack also includes a layer slider widget which is a more powerful tool for creating slideshows for your WordPress website. Through this module, you can use the Page Builder by SiteOrigin editor to design your slides.
Just like creating a regular page design with Page Builder by SiteOrigin, each slide can include any of the other widgets. This allows you to add a wide range of content to your presentations. The Page Builder by SiteOrigin sliders can be set to fill the entire browser window or can instead be inserted into your post and page layouts as well as displayed in the widget areas of your website. Thanks to this, you could use the plugin to create a mini content slider for your website's sidebar or design a full-width content slideshow for the header of your homepage.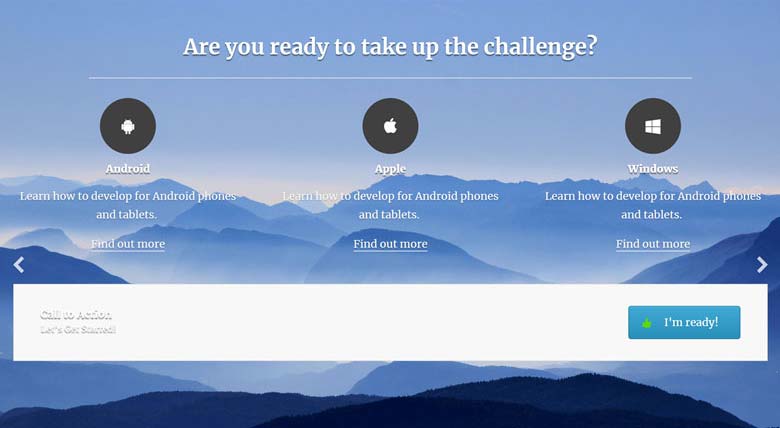 So if you're looking for a quick way to add basic image and video sliders to your website, as well as create custom content slideshow presentations, Page Builder by SiteOrigin and its free add-on are certainly up to the task.
Page Builder by SiteOrigin + Smart Slider 3
However, if you want to get even more creative with Page Builder by SiteOrigin and sliders, you'll be pleased to learn that you're not limited to the built-in slider functionality of this plugin. Like many of the best WordPress page builder, Page Builder by SiteOrigin integrates with Smart Slider 3.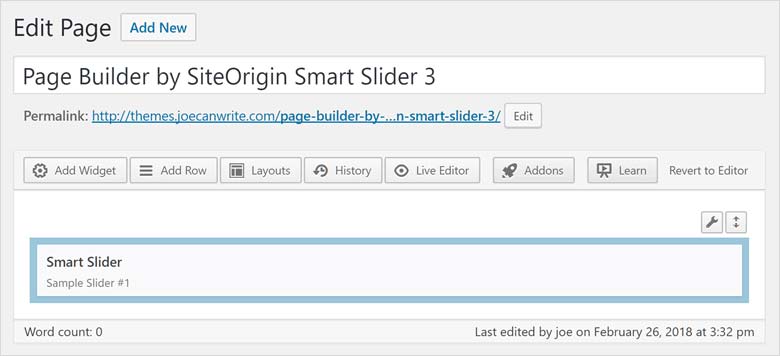 Once the Smart Slider 3 plugin is active on your site, you can easily insert any of the slideshows you've built with this tool into your custom content designs.
You can then choose which of your Smart Slider 3 sliders to display in your page layout through the Page Builder by SiteOrigin Smart Slider widget. This integration makes it possible to not only create your own advanced slideshows for your website but also make use of the library of free slider templates available to Smart Slider 3 plugin users.