When you've spent so much time creating a beautiful website, you want visitors to actually stick around and spend time interacting with your content, right? But in today's busy world of instant gratification, you've got just 3 seconds to grab your site visitors' attention.
This is why it's so important to use design techniques that draw immediate attention to your most important information when a person lands on your website. One such technique is WordPress slideshows. Let's take a look at how WordPress slideshows work and how you can easily add one to your website.
What is a WordPress Slideshow?
A WordPress slideshow or WordPress slider is a design feature that allows you showcase images, video and other content more effectively in a confined space on your site. You can find many WordPress slider plugins to create sliders for your WordPress site.
For example, you might use a slideshow on your homepage to promote products and holiday sales (if you run an eCommerce store), or a smaller slider on your "About" page to display customer or client testimonials. Whether you want a simple image slideshow, a fullscreen video slideshow, or a stunning slideshow with a mix of photography and video for added visual impact, WordPress slideshows can be customized exactly how you like.
How to create a WordPress slideshow?
To get started creating your WordPress slideshow, follow these steps:
Log in to your WordPress site and click Plugins in the admin sidebar. At the top of the page, click "Add New" and search the plugin directory for "Smart Slider 3."
Click Install Now and then activate the plugin.
Once installed and activated, you'll see a new menu item appear in the sidebar. Click "Smart Slider."
Smart Slider 3 is one of the most popular tools for creating slideshows for WordPress websites. It comes with tons of stunning preset designs, which you can customize to suit your own website's style and branding. You can add text, headings, call-to-action buttons, video, and even pull in WordPress posts. There really is no limit to what you can do with a WordPress slideshow – the options are endless.
Why Use WordPress Slideshows?
Slideshows have become ubiquitous across the web – and for good reason. They are simple to set up, can be customized however you like, and allow you to showcase your most important content more effectively in a small space.
Designers love them for their flexibility, making it easy to tell a compelling story through slides, using text, images, video, and other creative design elements. Done right, WordPress slideshows can add visual punch to any website.
Here are just a few ways you can WordPress slideshows to better showcase your content.
1. Highlighting New Content
Large amounts of content on a web page can be overwhelming for people who are visiting your site for the first time. But with WordPress slideshows, you can display your content into more management chunks, allowing visitors to more easily understand your key messages.
Take Microsoft, for example, which uses a slider at the top of its homepage to showcase it's latest products. Sliders are great for showcasing an ever-changing lineup of new and popular products, especially because they're easy to update.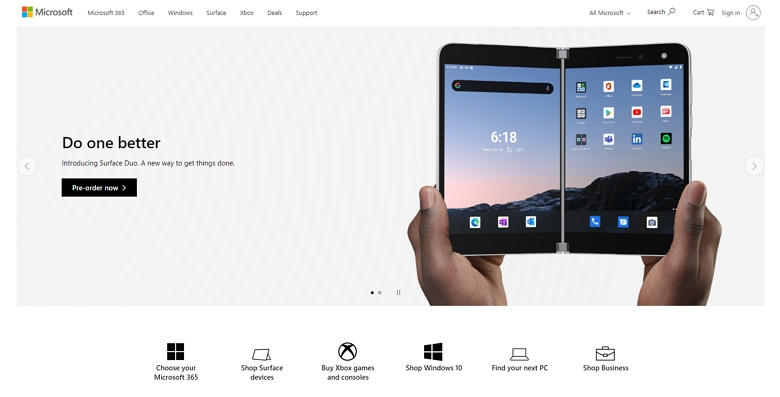 2. Photo Galleries
WordPress slideshows are perfect for photo galleries. Whether you have two images or 10, a slideshow enables you to display all of your images in sequence. It's a great way to let site visitors scroll through images in their own time. Alternatively, you can enable the slider autoplay so your images automatically change slides without user intervention.
Check out how National Geographic uses slideshows as part of its site feed to display photographed submitted from around the world, in this case, the Arctic.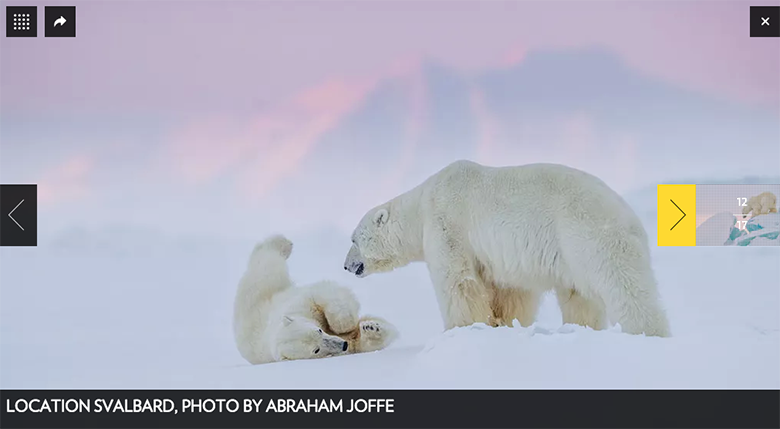 3. Online portfolios
Because WordPress slideshows are suited to showcasing visual content, they are oft used by creatives, photographers, designers and artists to display work in their online portfolios. In this instance, slideshows allow potential clients to easily scroll through a person's visual work.
4. Ecommerce
Slideshows are ideal for showcasing products in an online store, whether you want to highlight new product lines, sale items, or holiday specials. But what's really great about WordPress slideshows is that they allow customers on smaller devices like mobile phones to easily scroll through mobile content.
For example, Friend of Franki, a WooCommerce site, display high-resolution images of its clothing throughout the desktop version of its site. But when you switch to a tablet of mobile devices, the images are displayed as WordPress slideshows.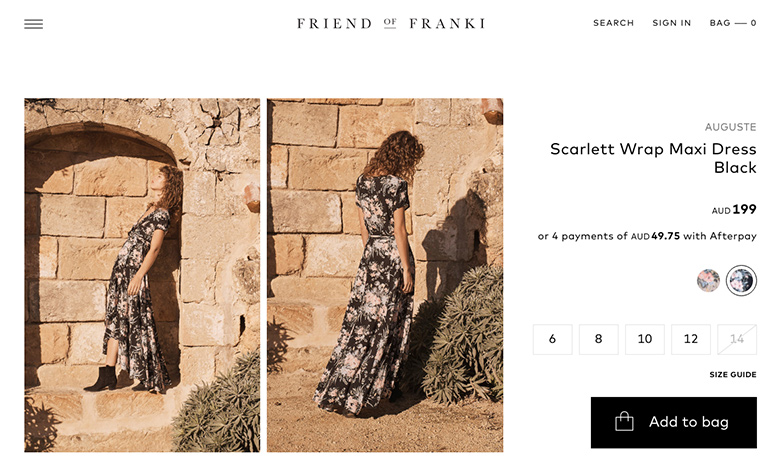 5. Testimonials
Sliders aren't just for images and videos – they're a great visual device for communicating words, too. A hugely popular use of WordPress slideshows is for displaying client and customer testimonials. Using a slideshow, you can display multiple testimonials in a section of your homepage or any other page on your site. Plus, with autoplay enabled, slideshows provide an eye-catching way to draw a potential client or customer's eye to your social proof.
Here, Help Scout uses a slideshow to show off positive testimonials and hopefully catch the eye of potential customers.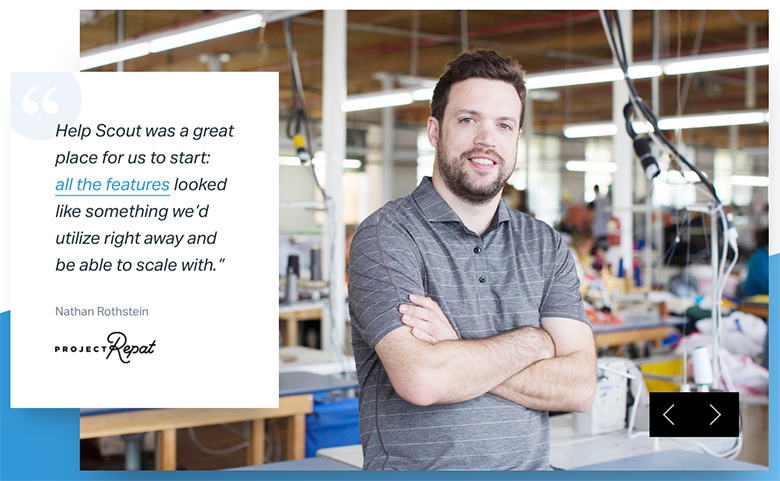 How to Add WordPress Slideshows to Your Website
The easiest way to add a WordPress slideshow to your site is with Smart Slider 3. With over 900,000 active installs and 969 glowing 5-star reviews, it's one of the most popular slider plugins for WordPress.
First, you should install Smart Slider 3. You should see the Smart Slider 3 dashboard, which looks like this: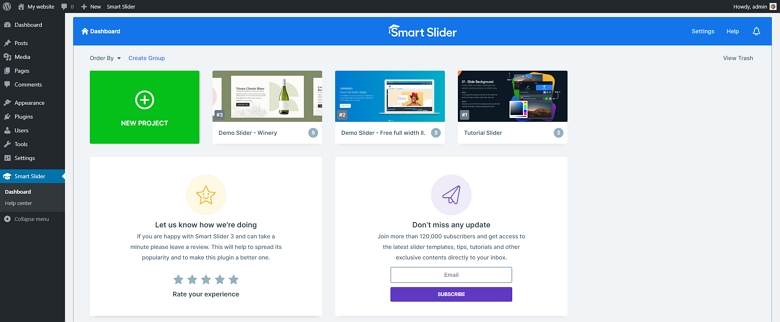 If you have a vision for your slideshow, it's easy to create one from scratch. Alternatively, you can import a pre-designed WordPress slideshow, which you can customize to suit your website. To build a new slider, click the green New Project and upload a new image to get started.