Sometimes you need to show WooCommerce products or WordPress posts as a carousel slider. When you just want to show a few pieces of information, to be able to show more of them together. For this, the carousel slider from the PRO version of Smart Slider 3 for WordPress is perfect, as it only shows smaller product slides next to each other.

Carousel Template
Description: Lay out your products like cards!
Great for WordPress with WooCommerce
You can create slides for your shop to advertise your products and probably want to show just a couple of things, like the title, image and price of that product or even put a button on them, to redirect to their pages. Dynamically generated slides can be really helpful, because they automatically create the slides from for example your WordPress posts, WooCommerce products, Joomla articles or a lot of different webshop. You can filter and order them based on the price, or the creation date and several other ways, so you can always have the cheapest or latest products showing up in your slider without having to do anything.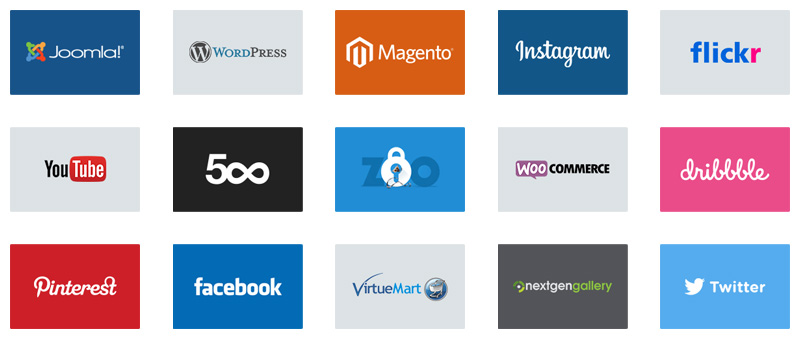 Responsive carousel slider
The responsive behavior of this slider type is also great; as you make the slider smaller, it will show fewer slides. If you have a small space, you will see one slide at a time, and if you have more, you will see as many, as much you allow to show up.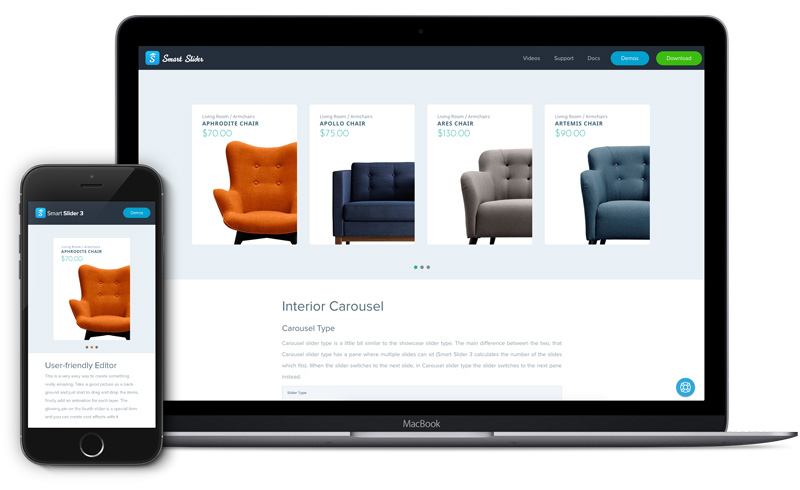 Pane switching in carousel slider
You have options to switch them differently. You can either choose to switch all visible slides together, or you can switch only one at a time. The good thing about switching the whole pane is that the navigation is so much better this way, the information goes faster, as you don't really need much time to look through these slides. The problem with the full pane switching is that you might end up with an uneven number of slides, and there will be empty space in the end of it. For this, the solution is the one slide switch, which has a kind of system, which allows you to fill blank spaces after the last slides.
Kitchen / Cooking Utensils

Advantages compared to showcase sliders
The carousel slider is not better than the showcase slider type, but it has some features, which might make it a better fit for you. One of these are the responsiveness. While the showcase sliders are just getting smaller, and on small devices they don't look so good, the carousel slider's responsiveness don't need any adjustments, the default settings make it work like a charm.
The other feature, which gives an advantage is the full pane switch. The navigation of this slider is just what you need in this rushing world. No one has time to look through 16 product slides, but with this slider type, that would be only 4 switches, if you show 4 slides together.


Related pages