At showcase slider you can see multiple slides together. The active slide is in the middle, but you can switch to other slides by clicking on them or with a simple mouse drag. The non active slides are rotated by 45° and are scaled to 80% of the original size. With these settings your slider will be better looking and clearer, and you can focus on the active slide.
In the showcase sample slider you can see a layer parallax effect which is based on the mouse cursor position. With this parallax effect your slider will be more powerful, and can make the illusion that the layers are live. If you hover on the slide you will see that the layers will move in a different direction.
You can navigate horizontally, and there is the carousel option turned on. This means that the slides will cycle through continuously without stopping at the last slide, so after the last slide will come the first one. A simple dark grey background image is used which you can easily change to another image or you can pick a background color at Slider settings → General tab → Showcase slider type settings.
If you click on the active slide, a lightbox will appear with the background image. With a lightbox you can open images, videos or a page in iframe. You can use it without breaking your theme layout, because the lightbox appears above the current page, not within.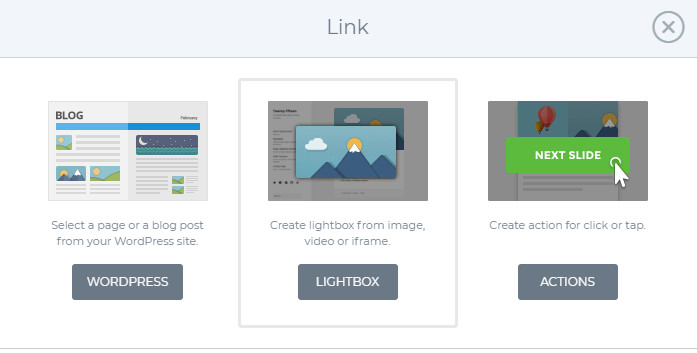 This showcase sample slider uses the auto responsive mode so the slider can be as big as the container it's in. So you can use it easily in your theme, it will fill the area where you put its code. At the bottom there is a Read more text which makes an interaction with the visitor, you can put a link there and the visitor can navigate to another page or post. Also, you can see there is a line below the Read more text, which is a 2px height area layer. You can use it as a separator or a cool design element.
---
Related Post: Add Lightbox Slider to your WordPress site
Related Post: How to Create Beautiful Responsive Image Slider?
---