Company slider can display useful information about your company in a modern way. The Layer animation has an important role in this template, you can see animations on each slide, which make your website good-looking and more powerful. Layer animations call the visitors' attention, and the they will see every useful part what you want to highlight. The animations are in harmony, they are not too much or too little and they make an ideal effect.
The company slider is a very complex slider which contains a lot of premium features of Smart Slider 3. The first slide is a good example of how much you can achieve with Smart Slider 3. When the slider appears, you can see a full-width a layer which moves to the left, and it will show a video layer with some text on the right side. The video plays automatically, but it is muted, so it doesn't take the attention from the text and important parts of the slider. With the play icon you can open the video in a lightbox, and by clicking on the "Show me more" button you can navigate to the next slide with an action.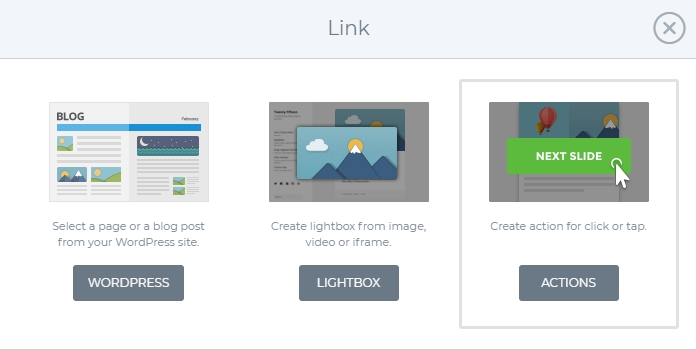 You can see a black overlay above the video which was made with an area layer in Canvas editing mode. In Canvas mode you can put a layer everywhere in the canvas but you have to take care of the responsiveness. You can see that the content layer is also used on the slider, because you can mix the editing modes. Content mode works like a page builder, and you can make great structures with a good responsive behavior as you can see it on the other slides.
You can use the Company example as a homepage slider, where you can feature the important parts of your website, put a link on them and navigate to other pages. It is responsive, modern, and the layer animations make it stunning.
Core Web Vitals
PageSpeed Insights with Lighthouse analyzed this page on April 13, 2021. For the latest result analyze now!
Desktop
First Contentful Paint
0.3 s
Speed Index
0.9 s
Largest Contentful Paint
0.6 s
Time to Interactive
0.8 s
Total Blocking Time
10 ms
Cumulative Layout Shift
0
Mobile
First Contentful Paint
2.6 s
Speed Index
3.1 s
Largest Contentful Paint
2.6 s
Time to Interactive
3.2 s
Total Blocking Time
260 ms
Cumulative Layout Shift
0
---
Related Post: Use Beautiful Layer Animations in Smart Slider 3 Pro
Related Post: Why do You Need a Video Slider on Your Website?
Related Post: 12 Beautiful Full Width Slider Examples
---