Many people use YouTube videos in their WordPress site, because they can call the visitors' attention and can make a visual impact. It is simple, because YouTube hosts the video, you don't need to download it and upload to your site. All you need is to copy the video's link or the video id, and in Smart Slider 3 you can easily create a nice looking, fully responsive YouTube slider for free.
Before I explain what you need to know about a YouTube slider, you can check the video slider Examples and import them from the Template Library.
A YouTube slider gives a nice visual impact
A YouTube Slider is great to make something noticeable. With motion pictures you can make a lot more, than using CSS and JavaScript codes. So a video can have a big influence on the design of your website.
You can combine the YouTube layer's functionality with the autoplay of your slider. The autoplay can stop when the video plays and continue when it's done. It gives a nice visual impact to the visitor and makes the user watch the video. The video player is fully customizable, you can hide the play icon or the controls, or you can even give a default volume to it.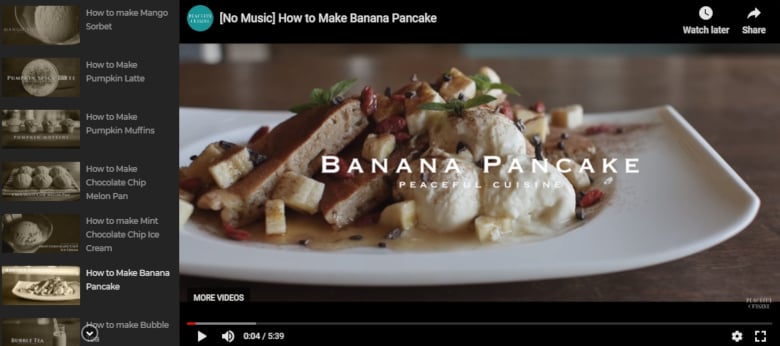 You can not only use a YouTube video as a layer, in Smart Slider 3 Pro there is an option to open your YouTube video in a lightbox. With a lightbox slider you can save space, improve your loading time and make an interaction with the visitor. You can trigger the lightbox from a play icon and the visitor will click on that to watch the YouTube video.