Hero
Monolith is where minimal design meets engagement. With 8 categories and captivating animations, your website is about to shine brighter than ever.
Discover Monolith's power
Monolith brings modern elegance to your web design journey. Delve into its dynamic categories, each offering a world of possibilities. Whether you're aiming for a professional, corporate look or a trendy, creative vibe, Monolith's got you covered. The captivating animations are the icing on the cake, ensuring that your website not only looks stunning but also keeps your audience hooked.

Slide
Header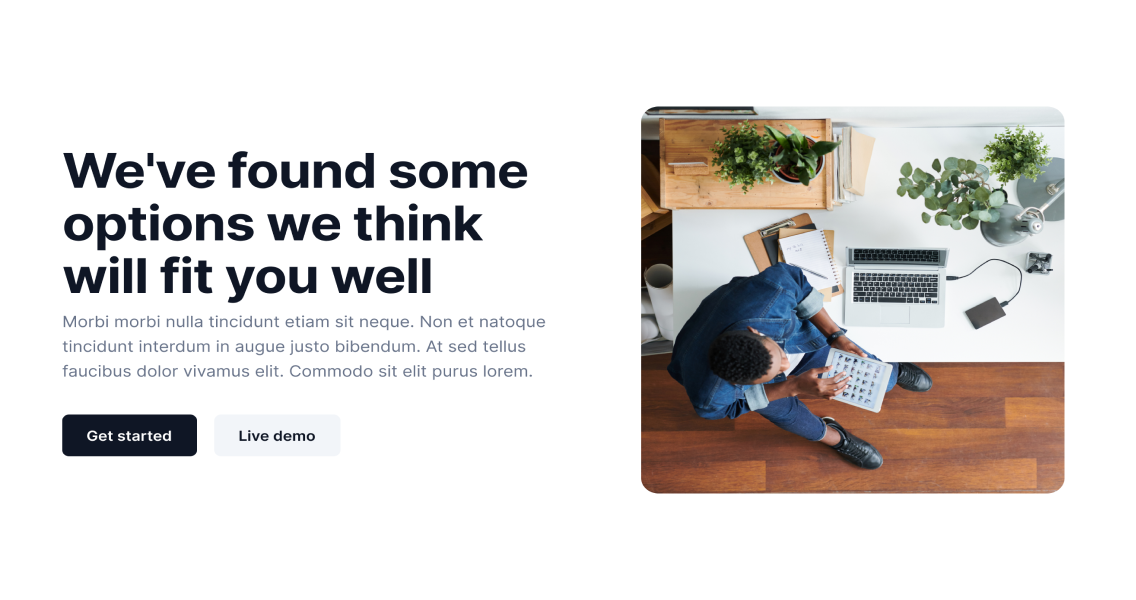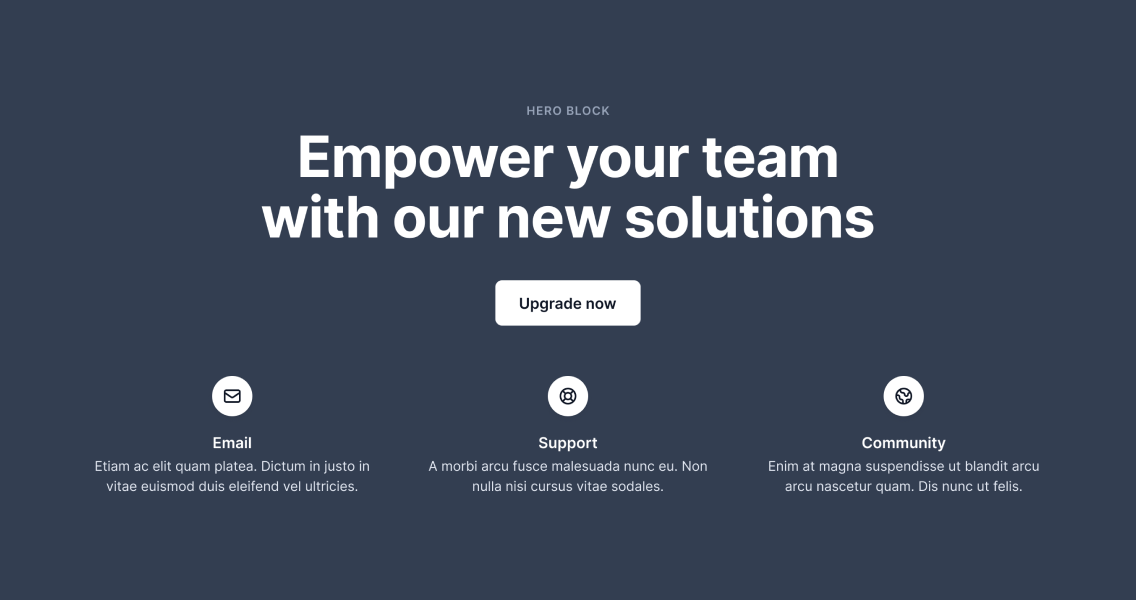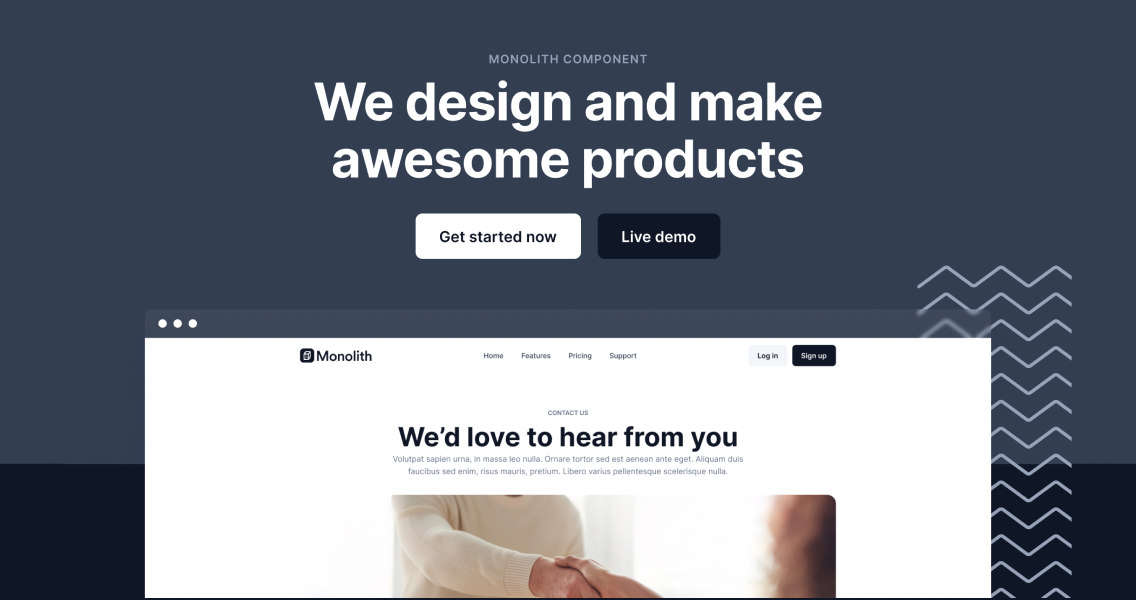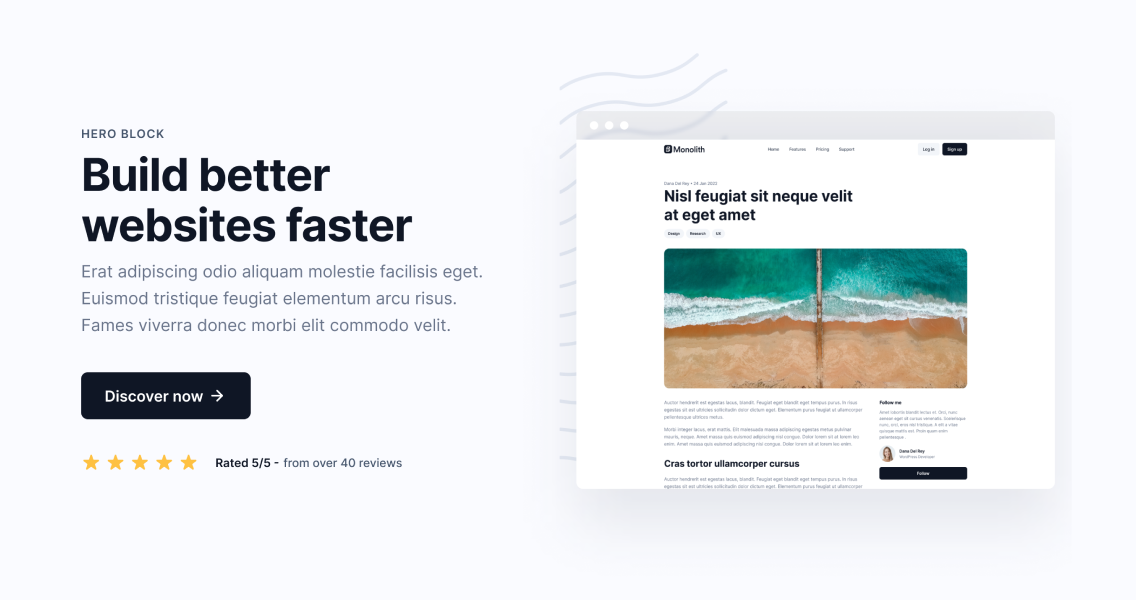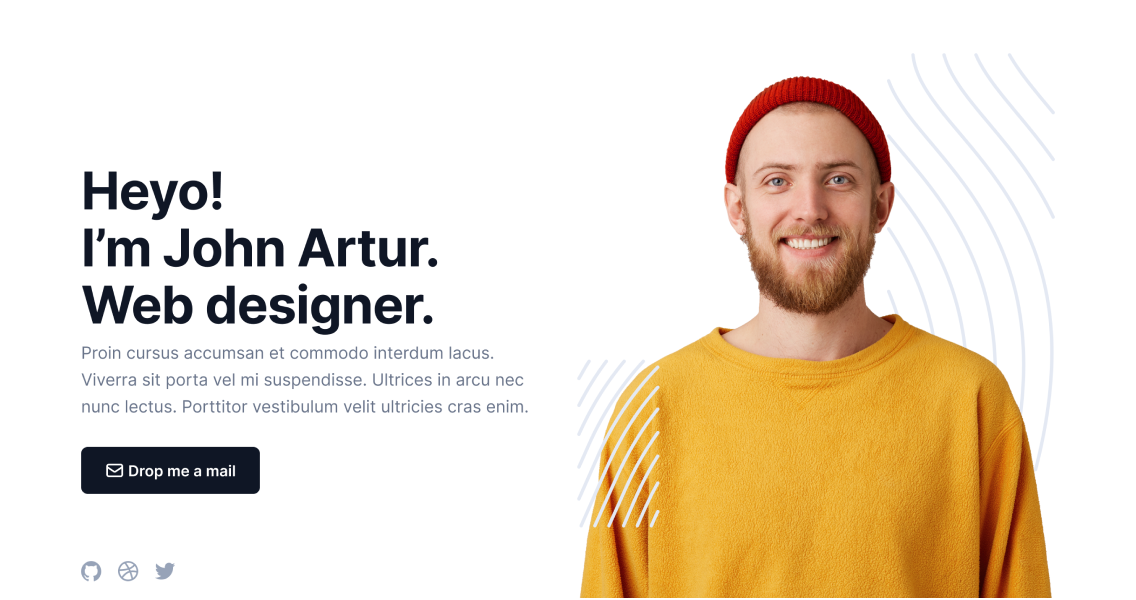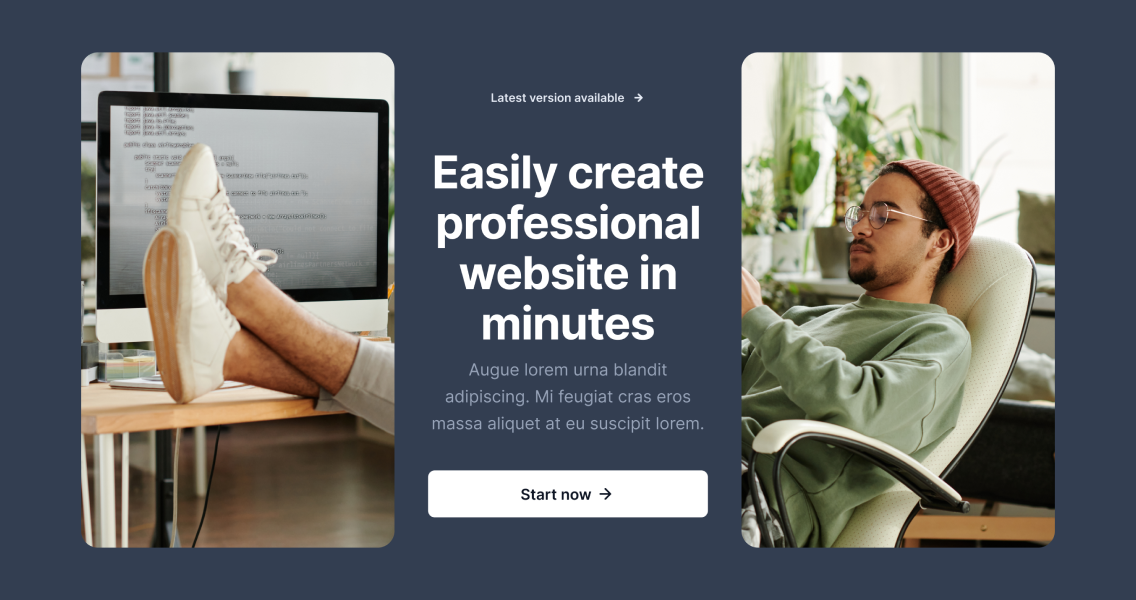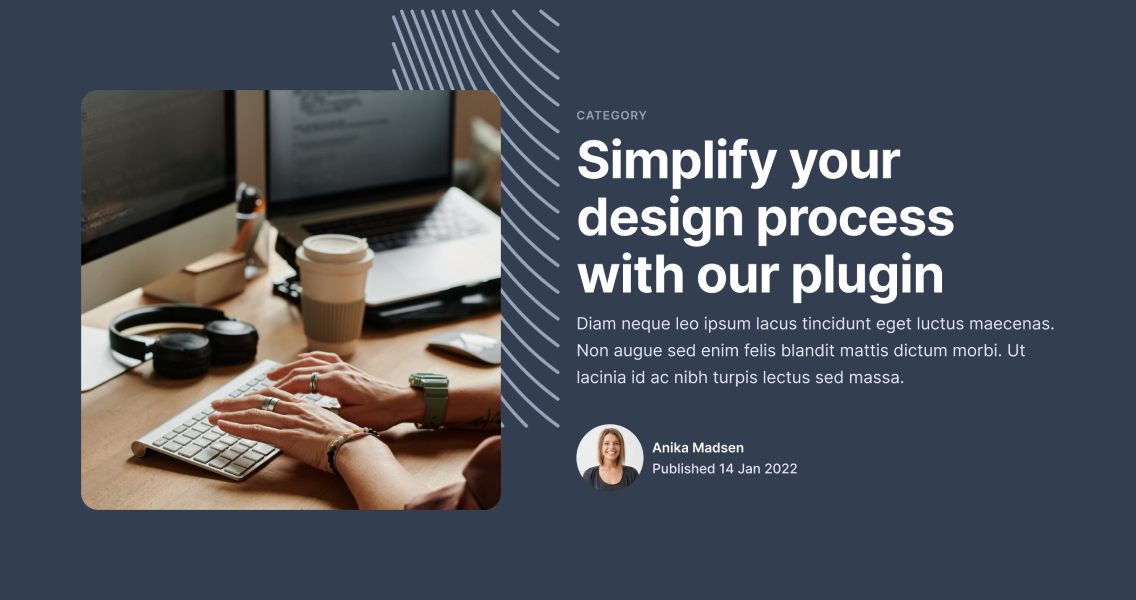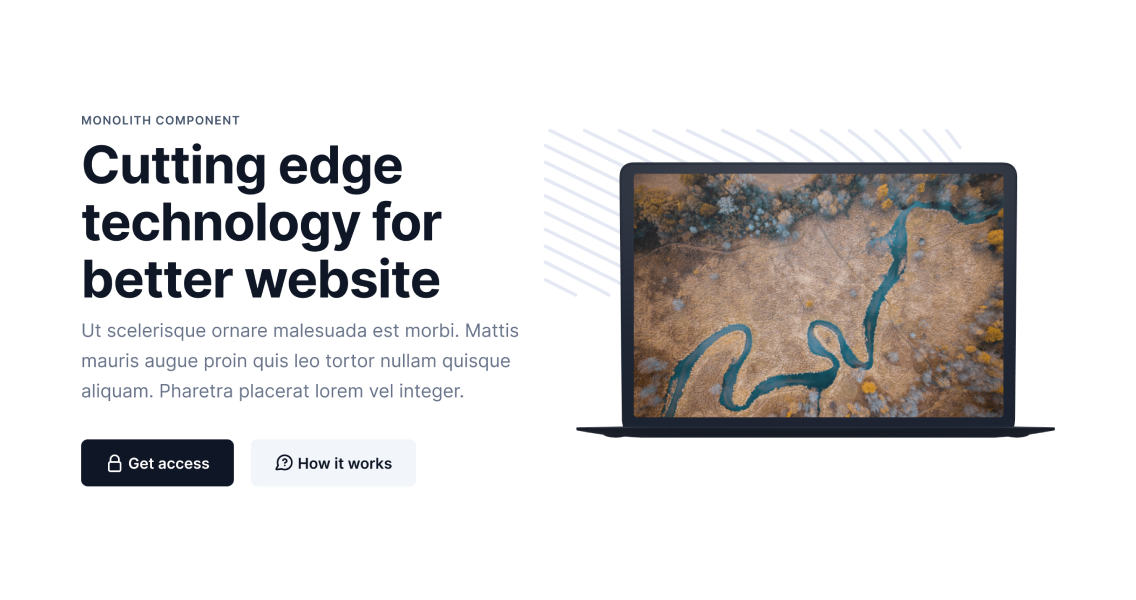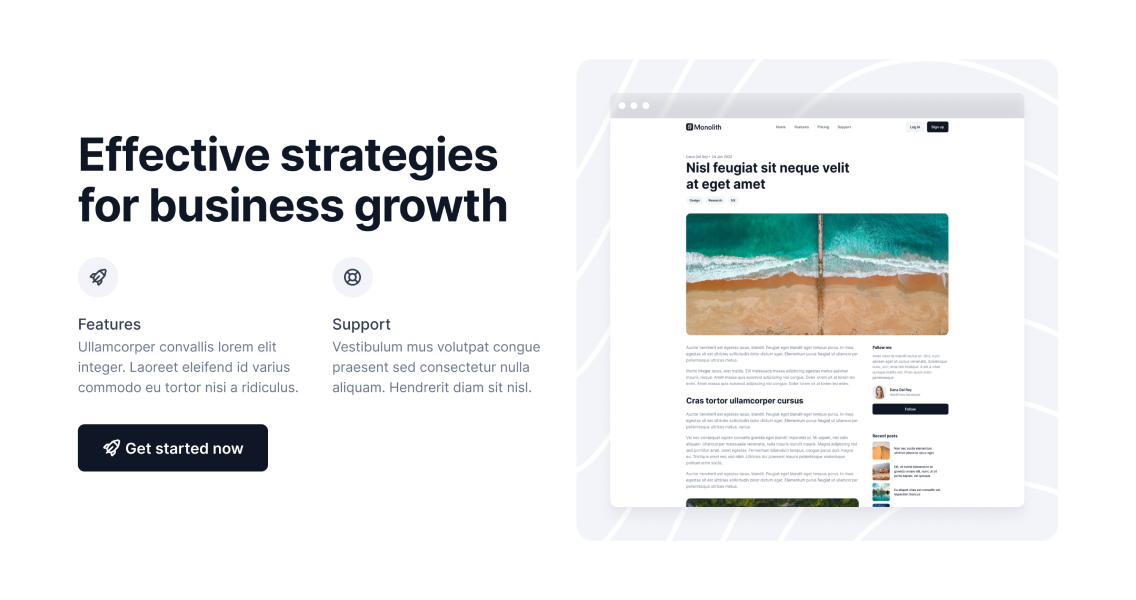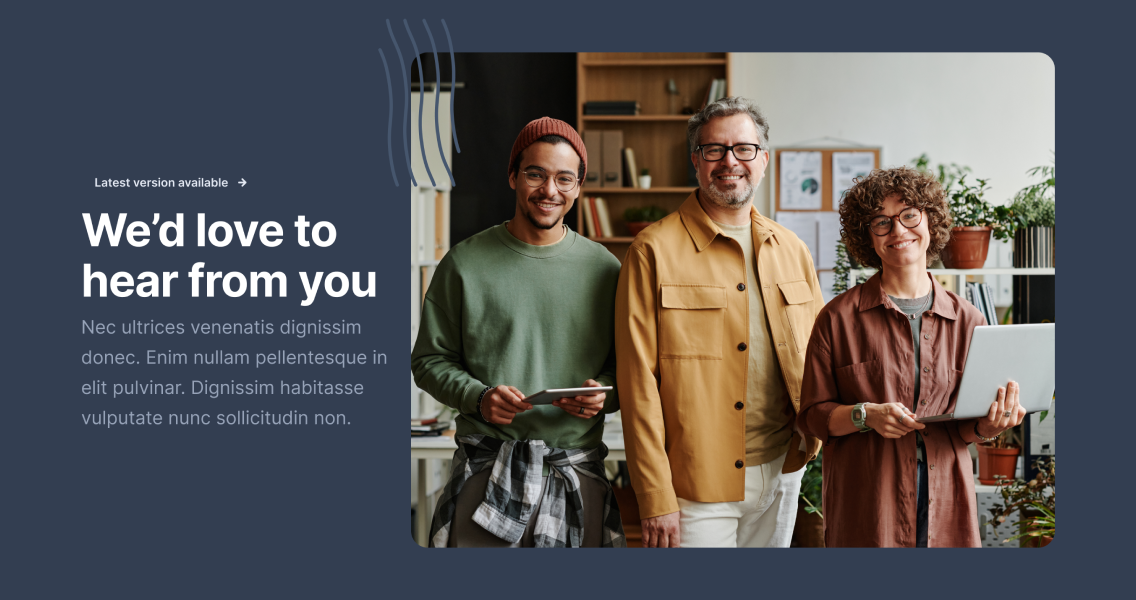 Slide
Media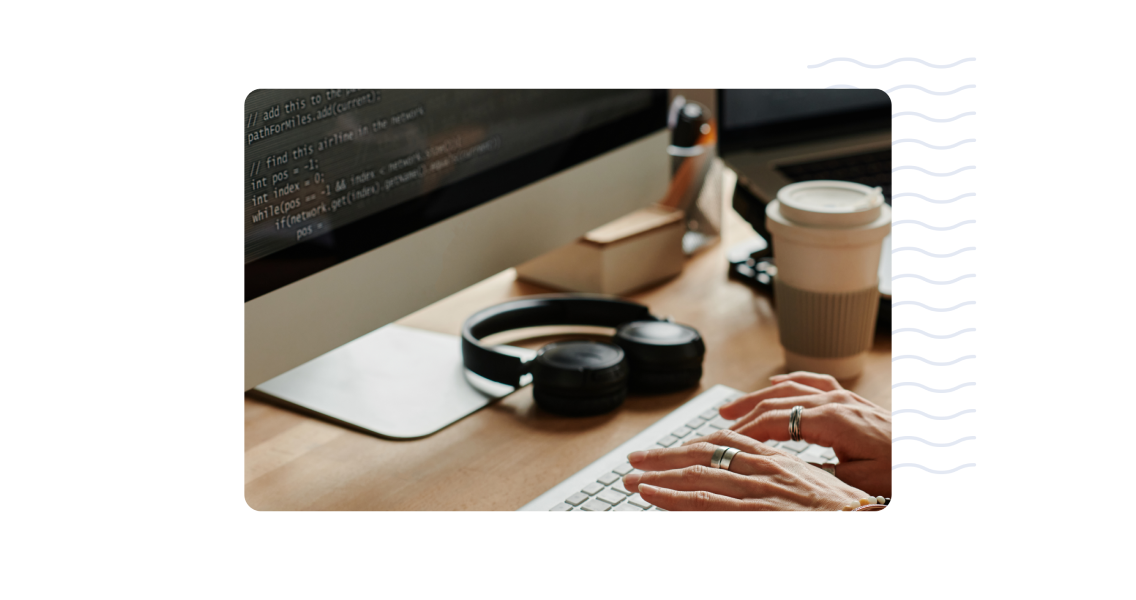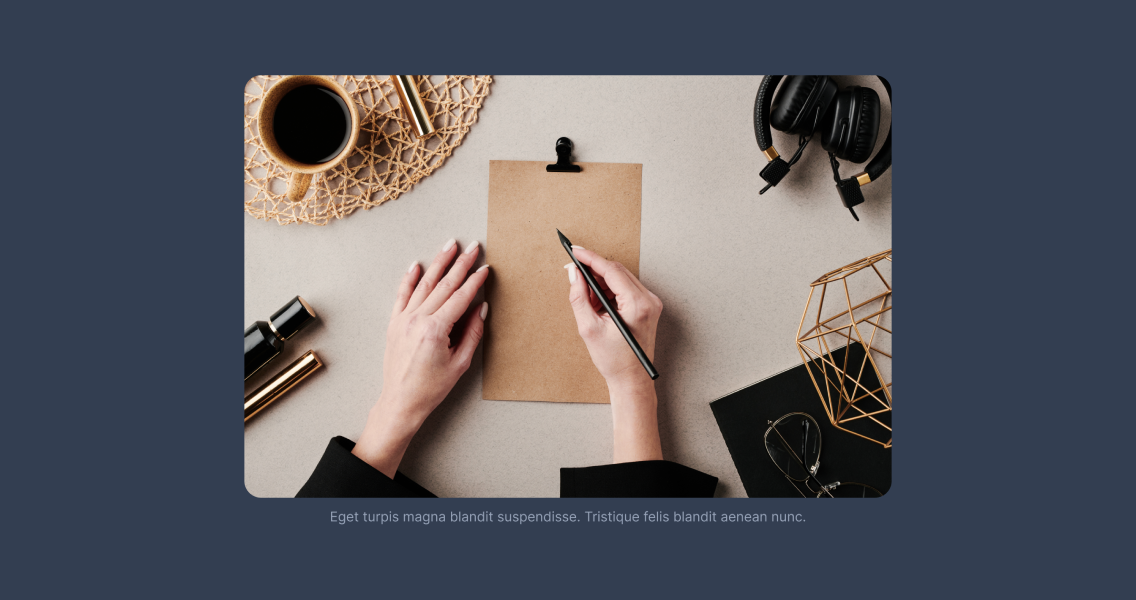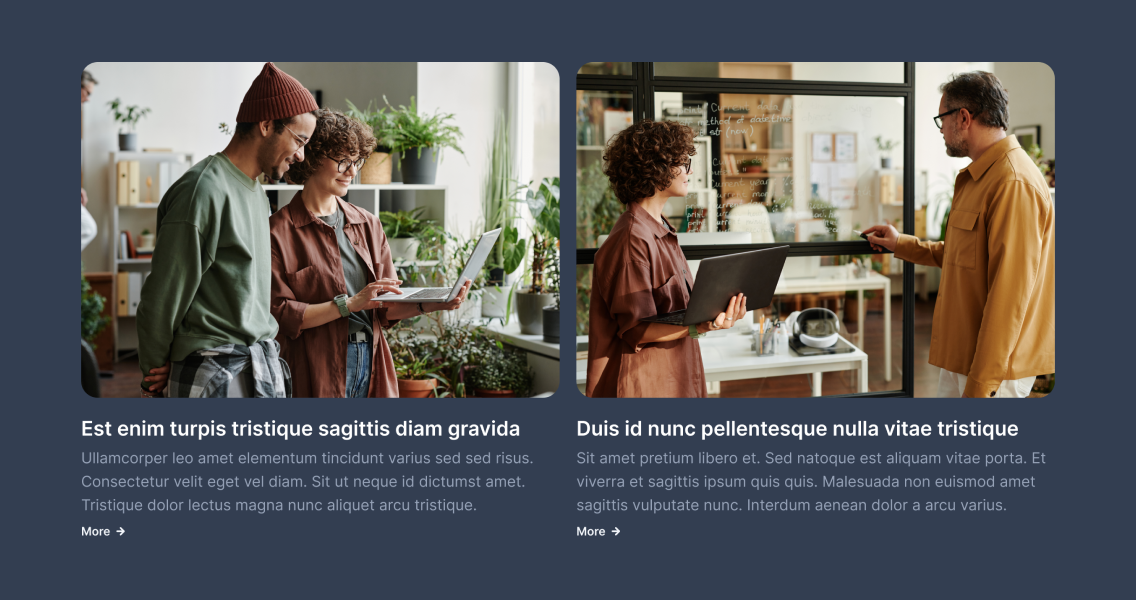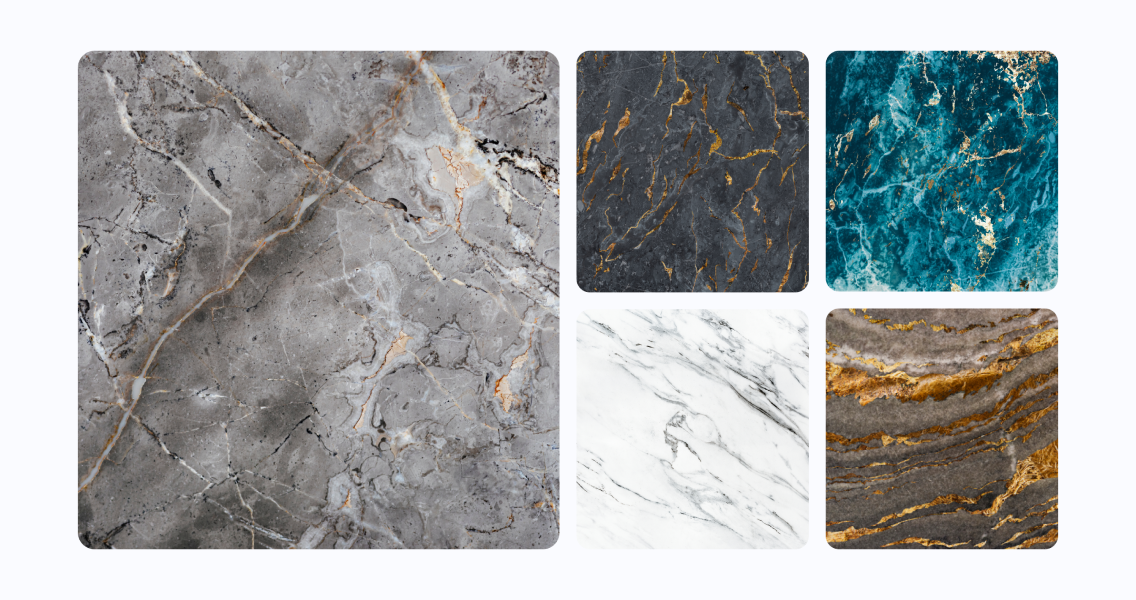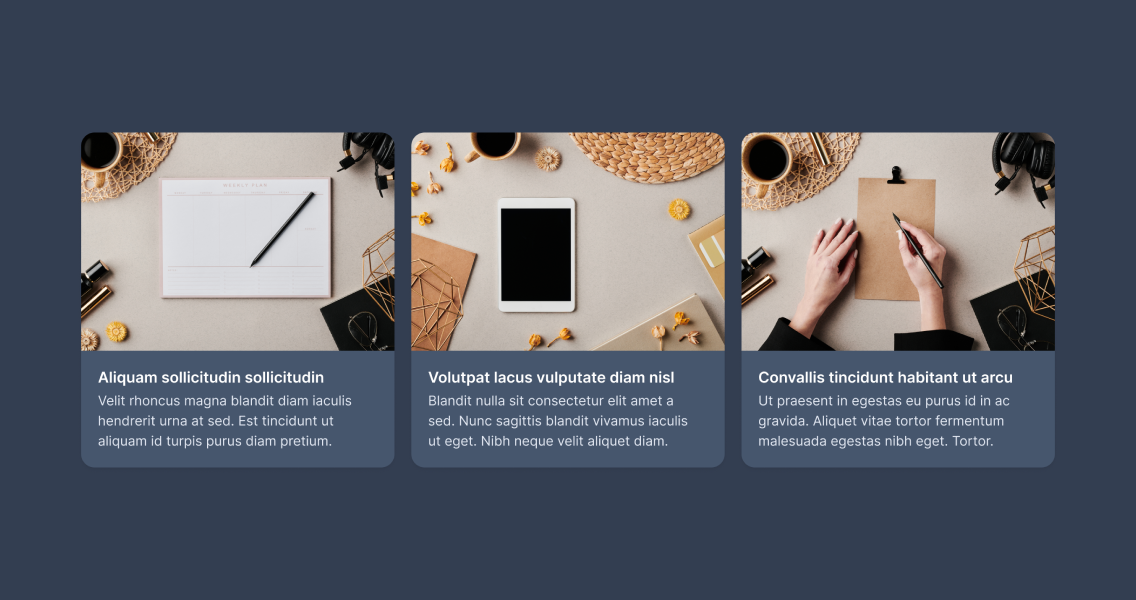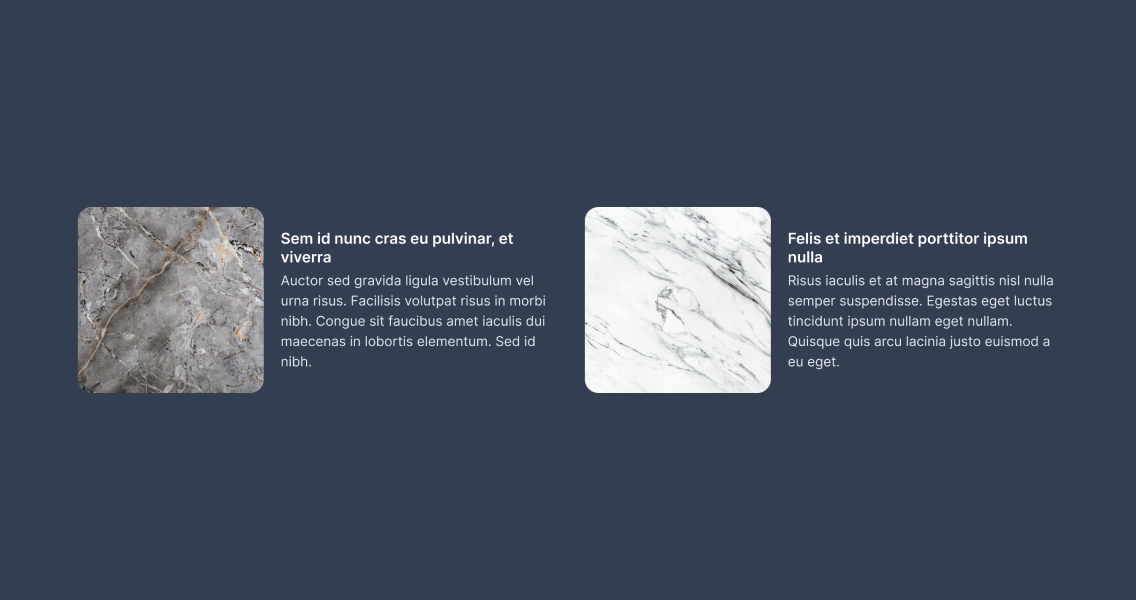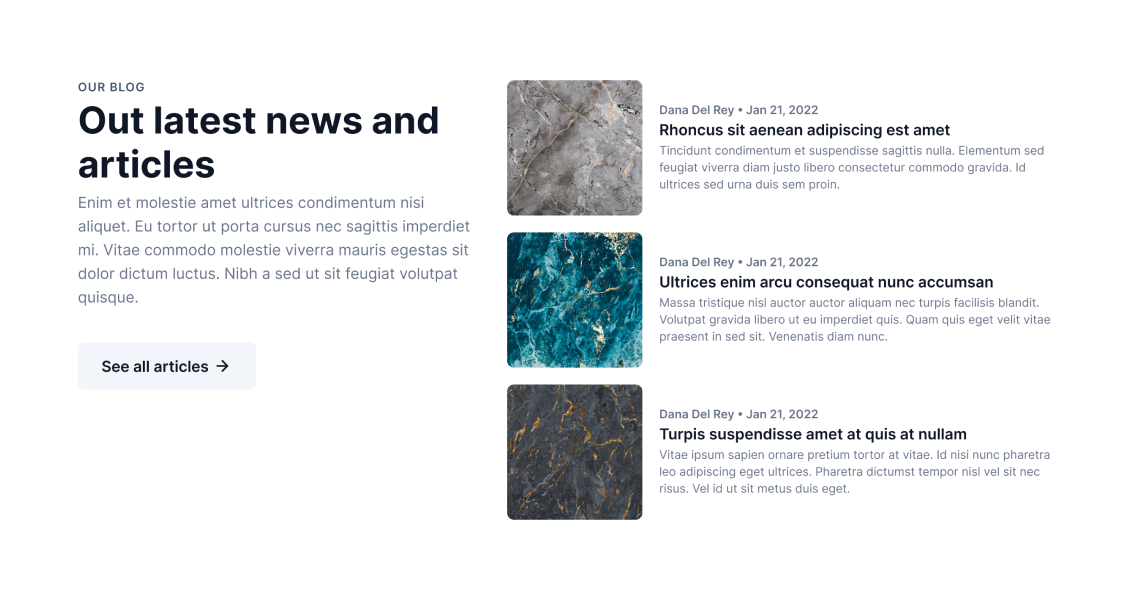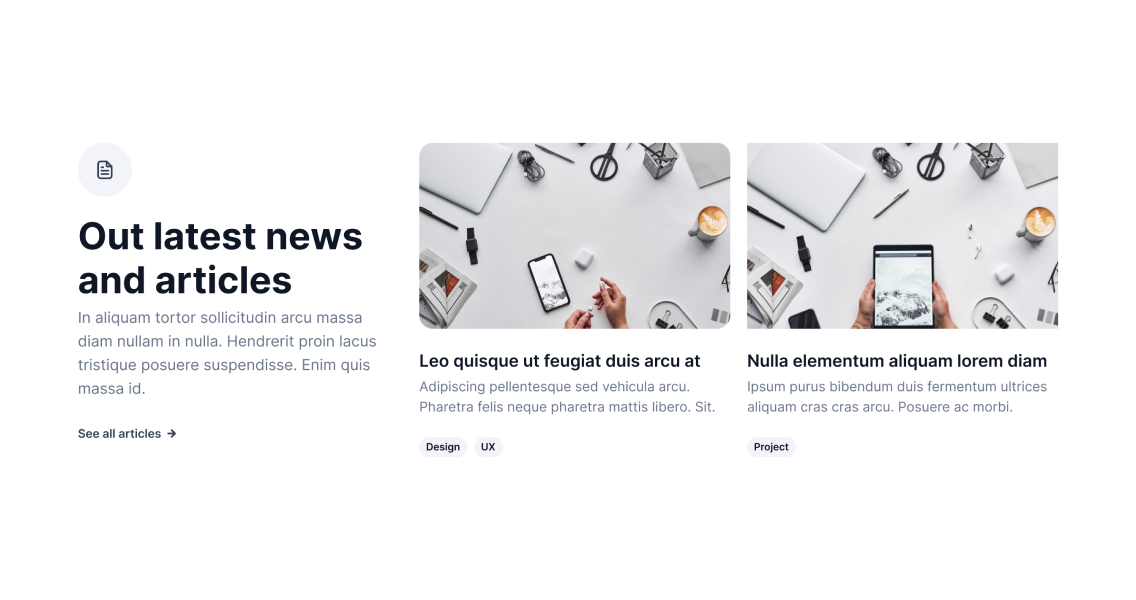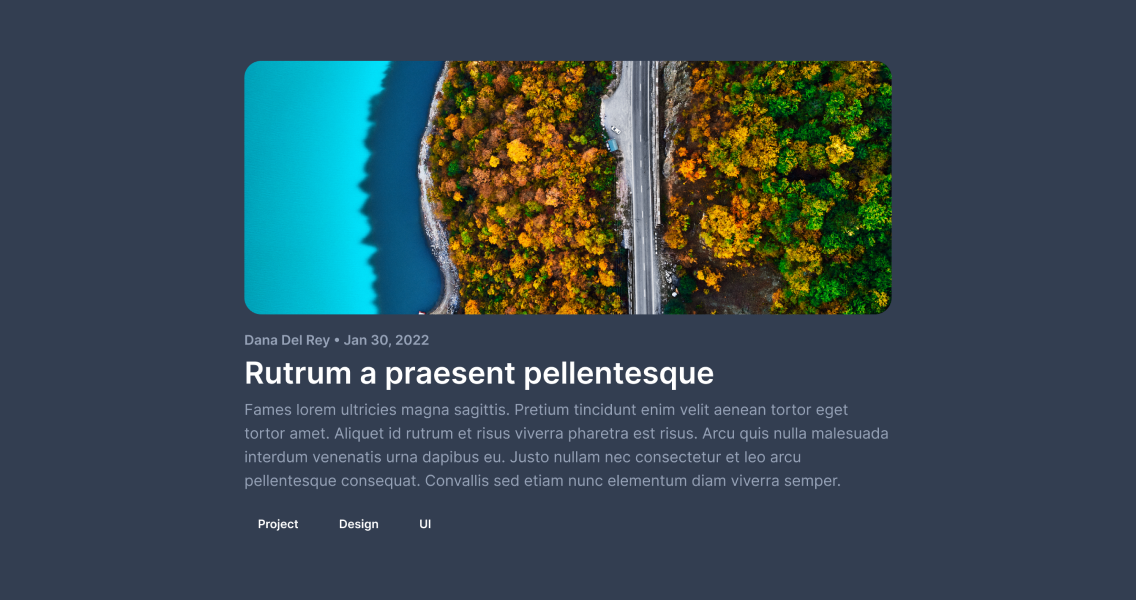 Slide
Features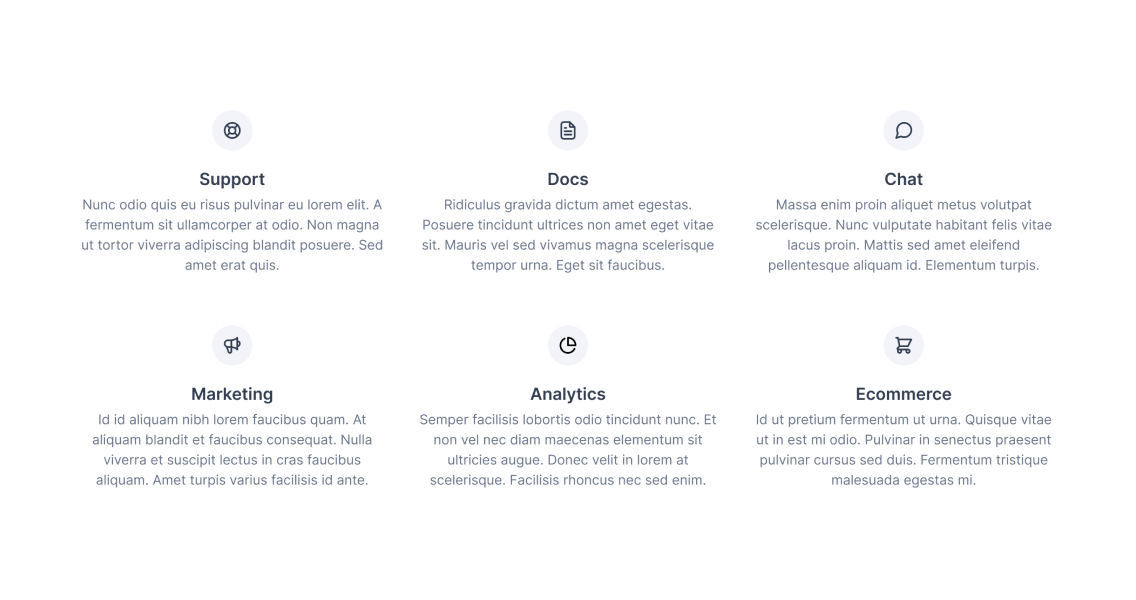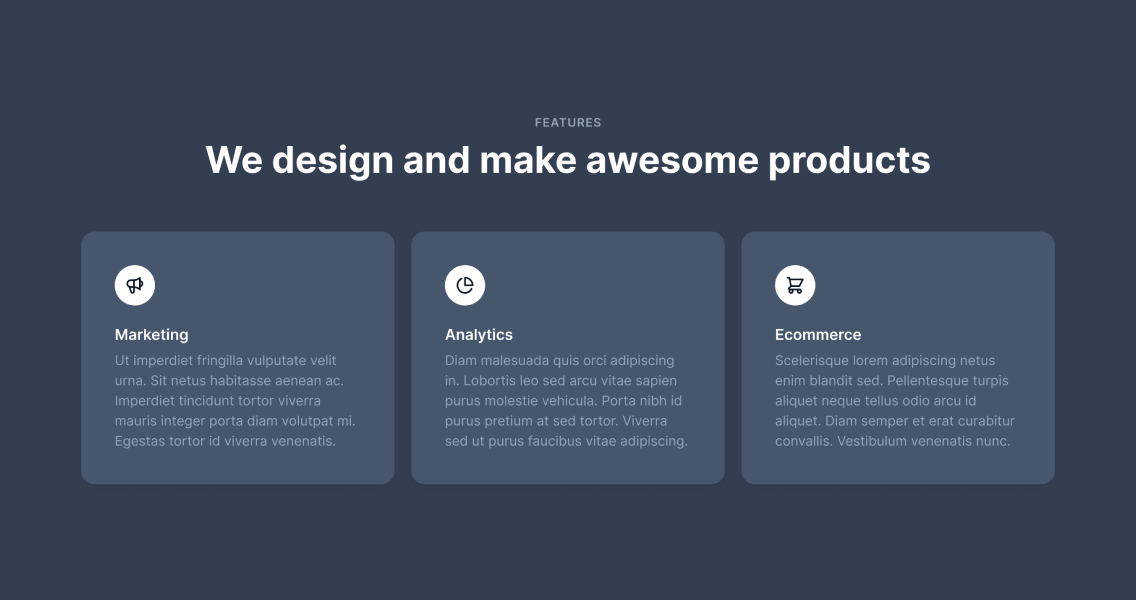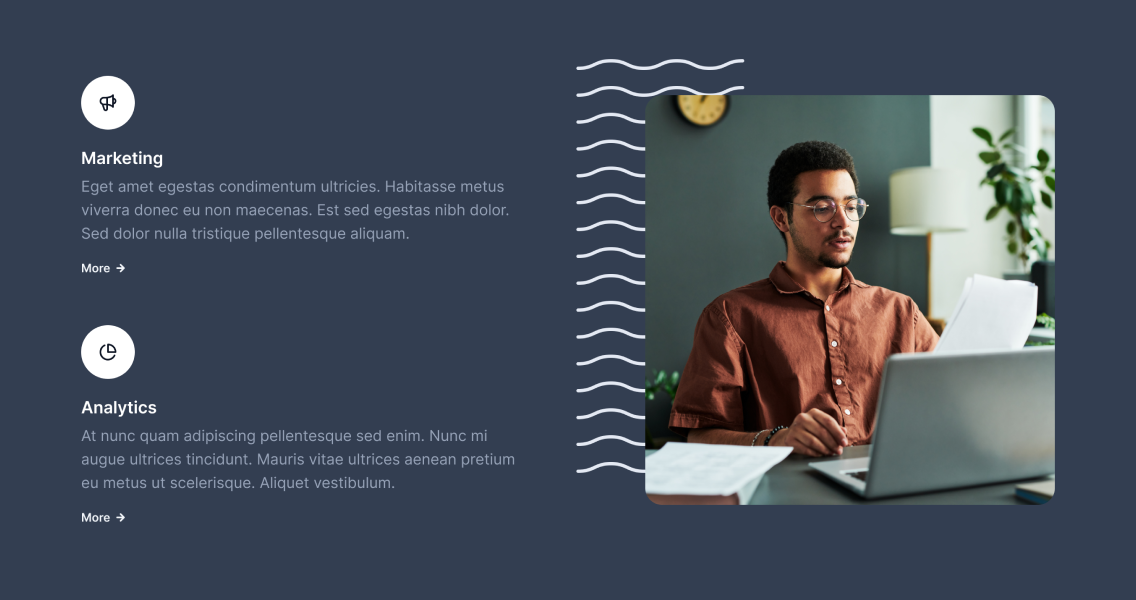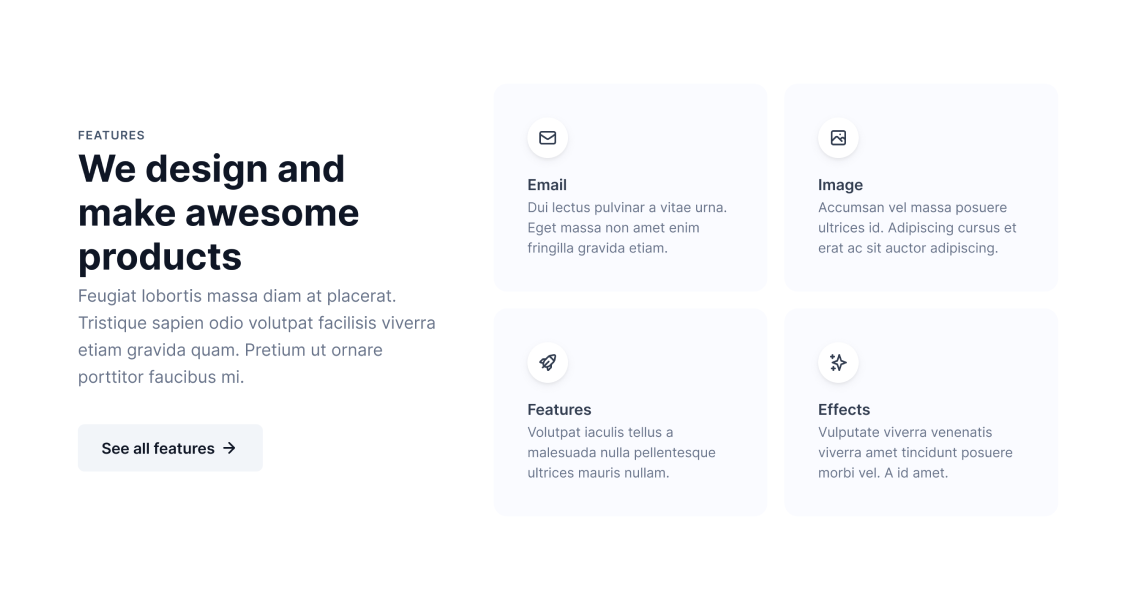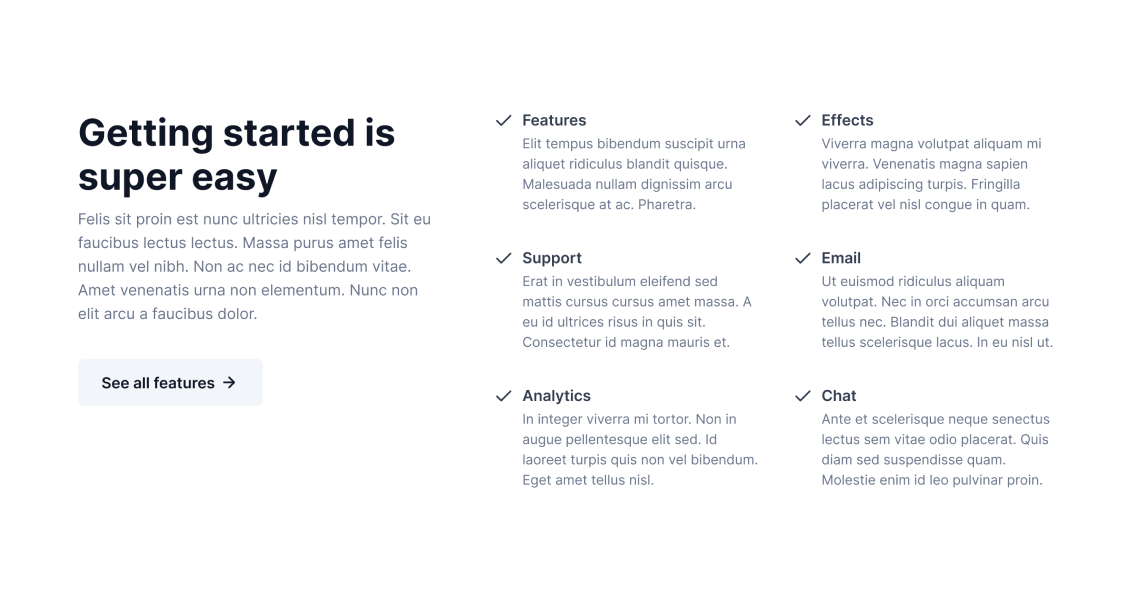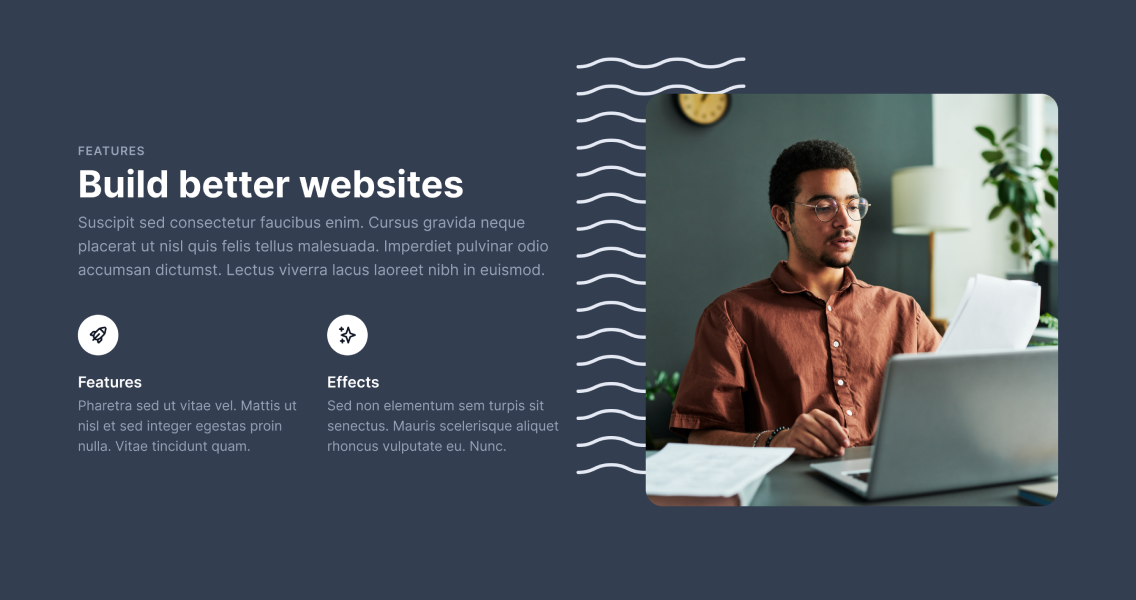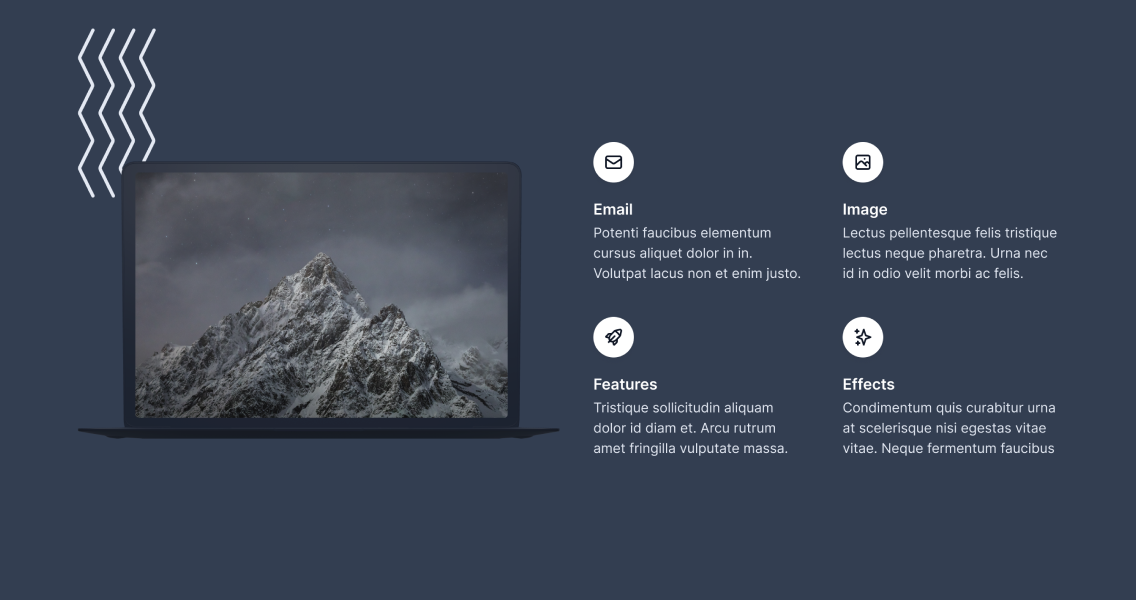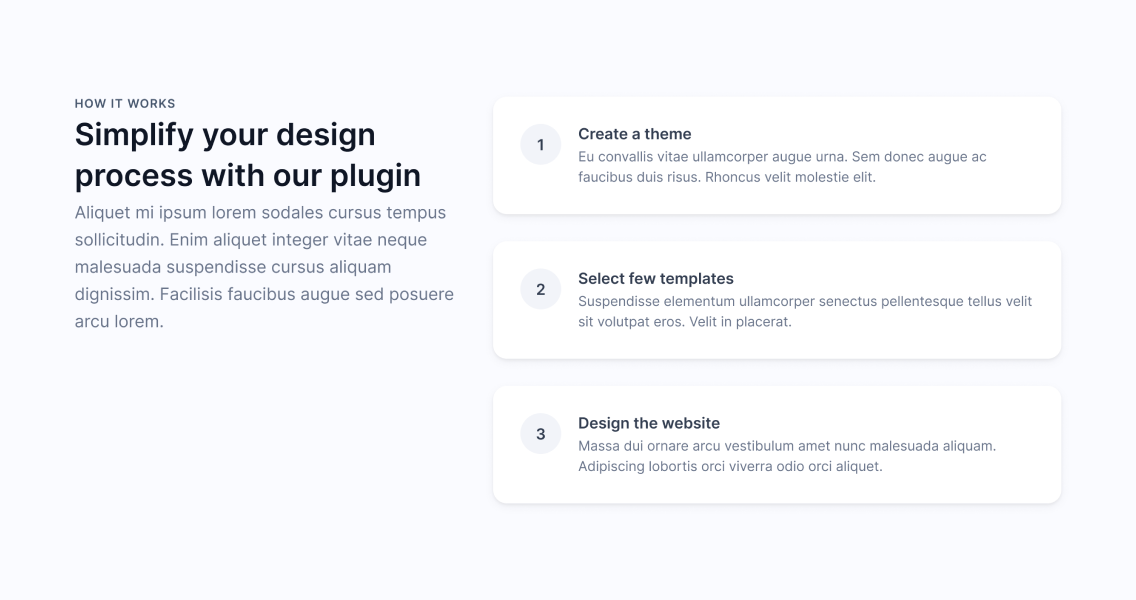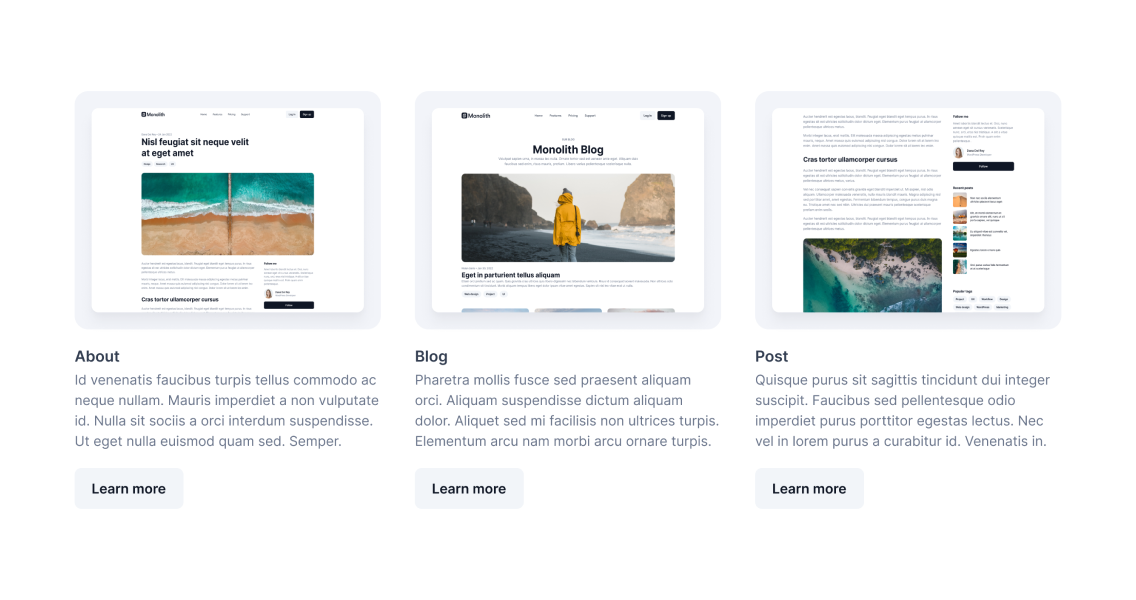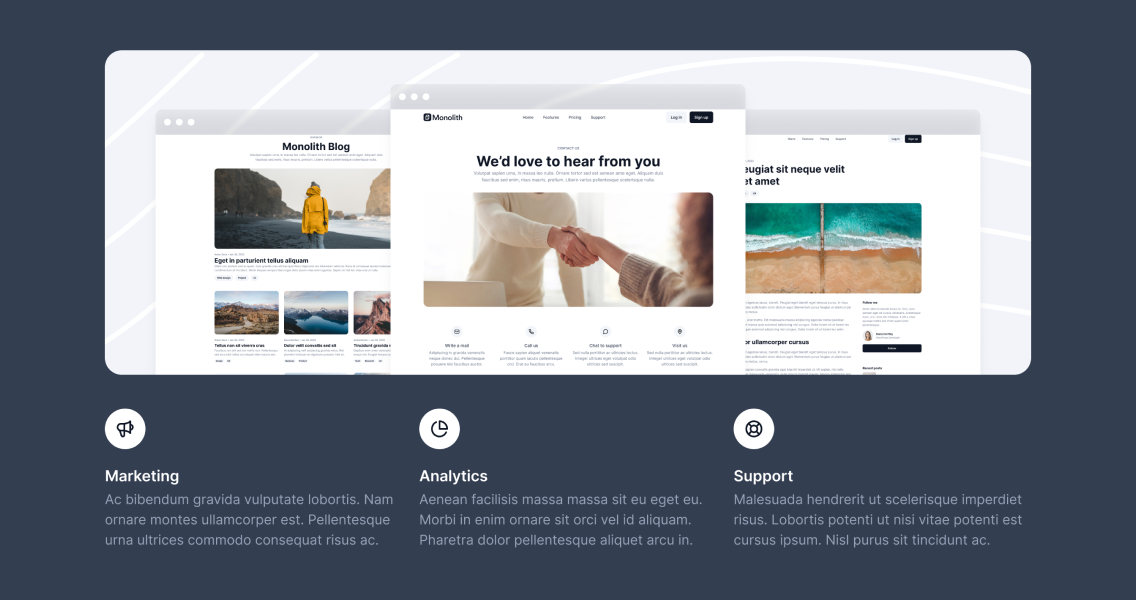 Slide
Content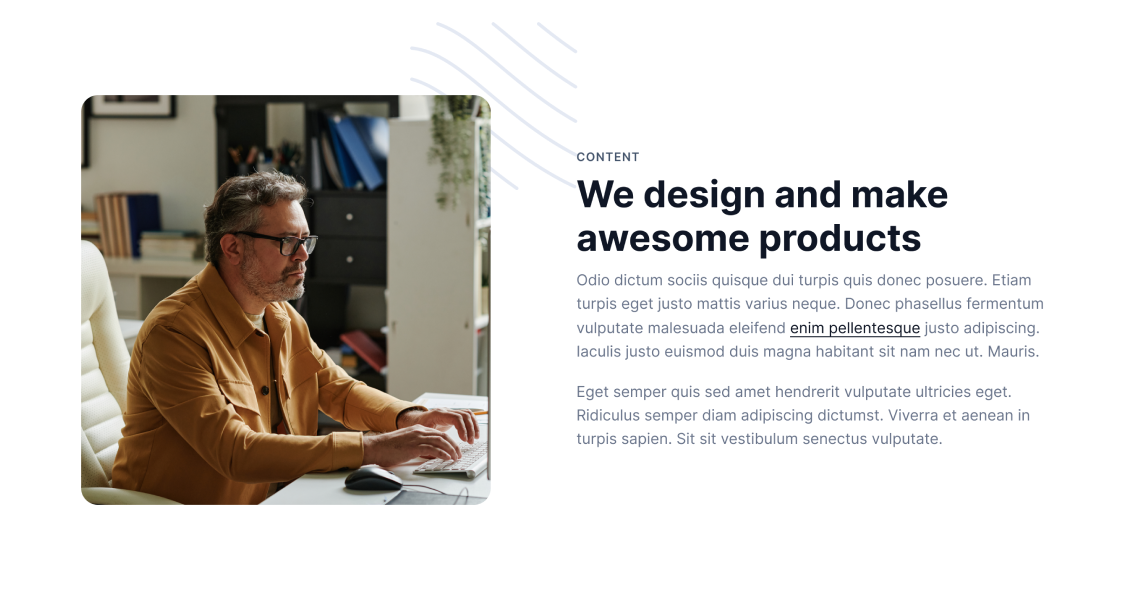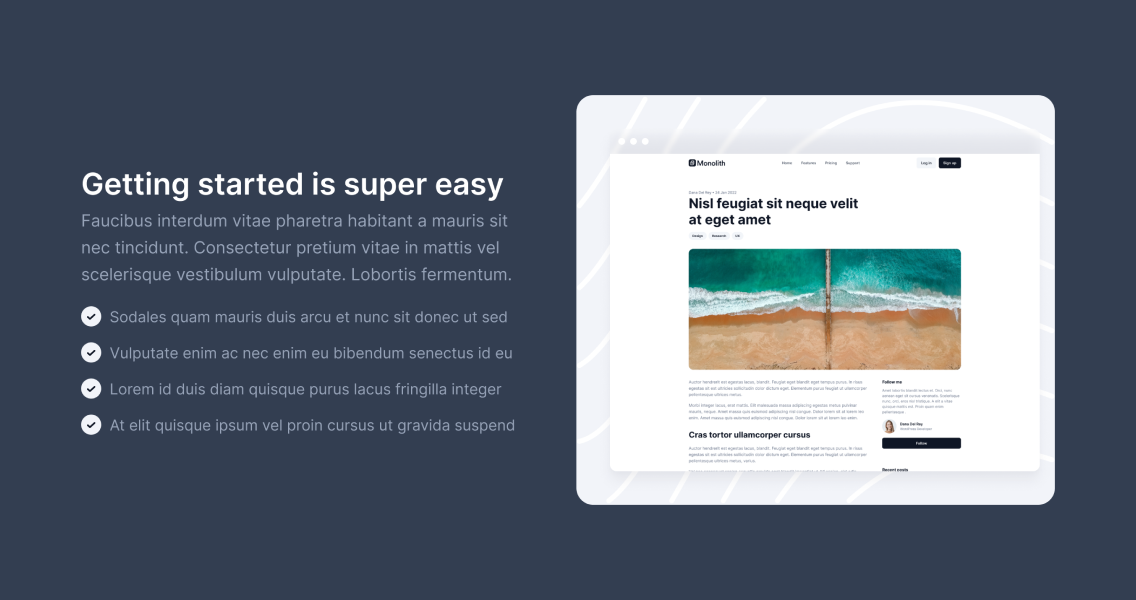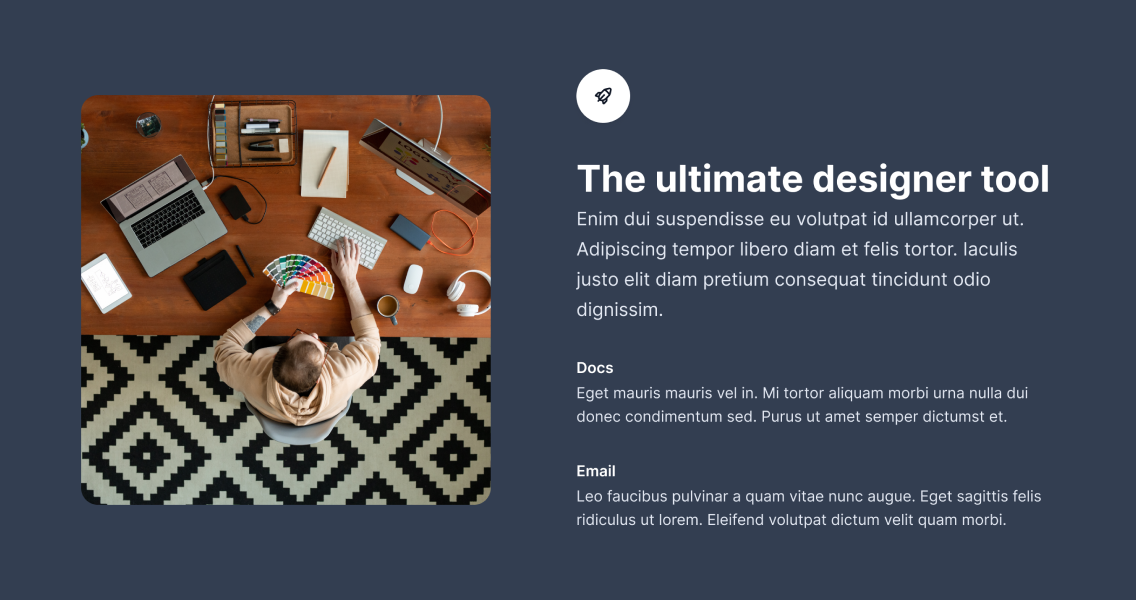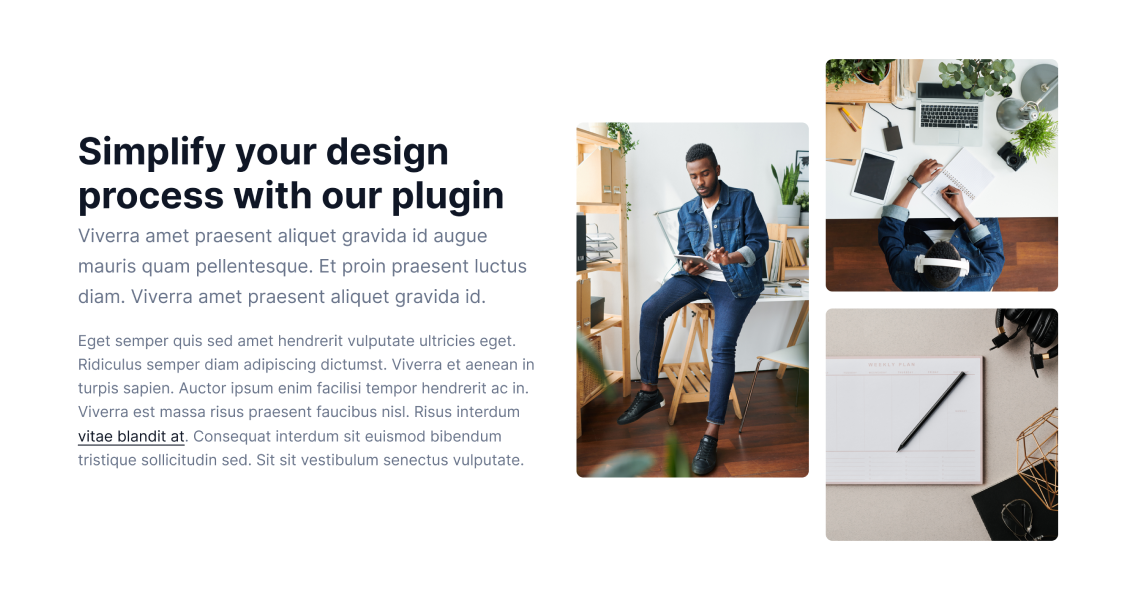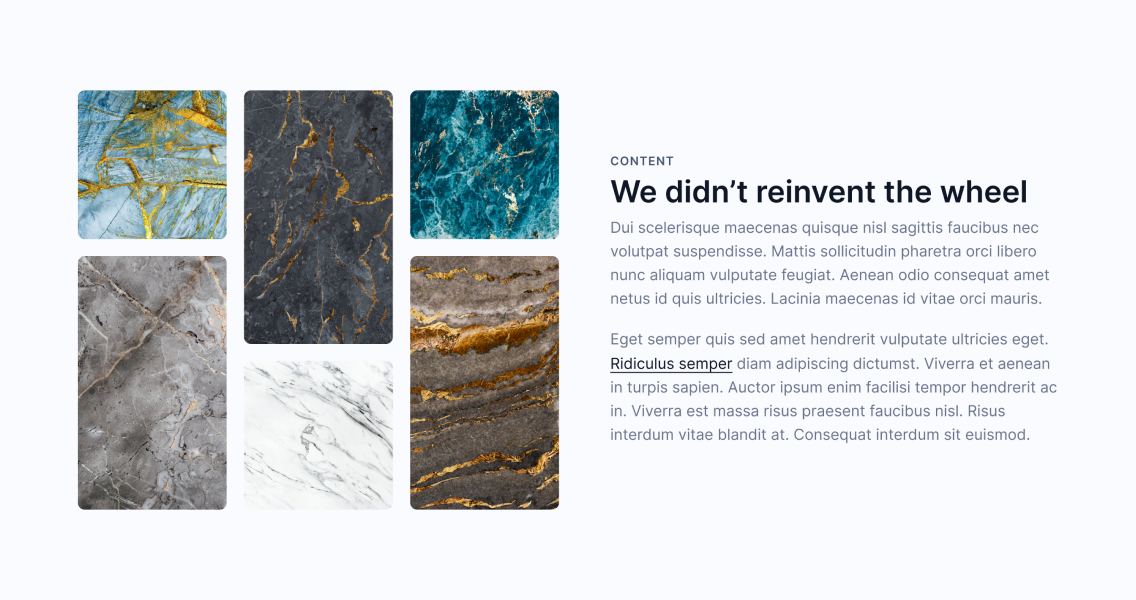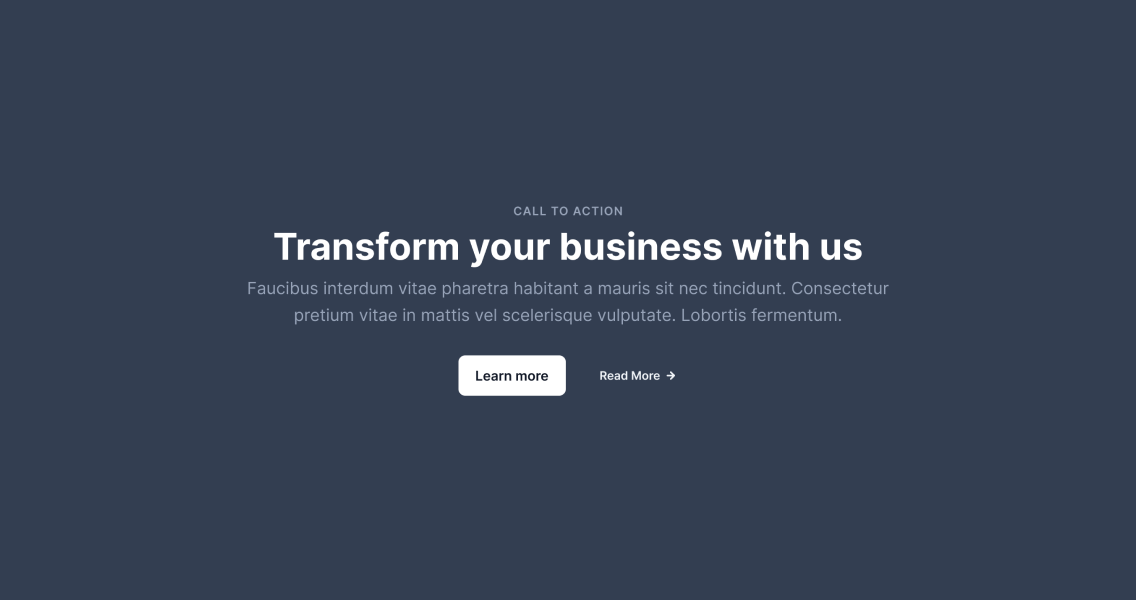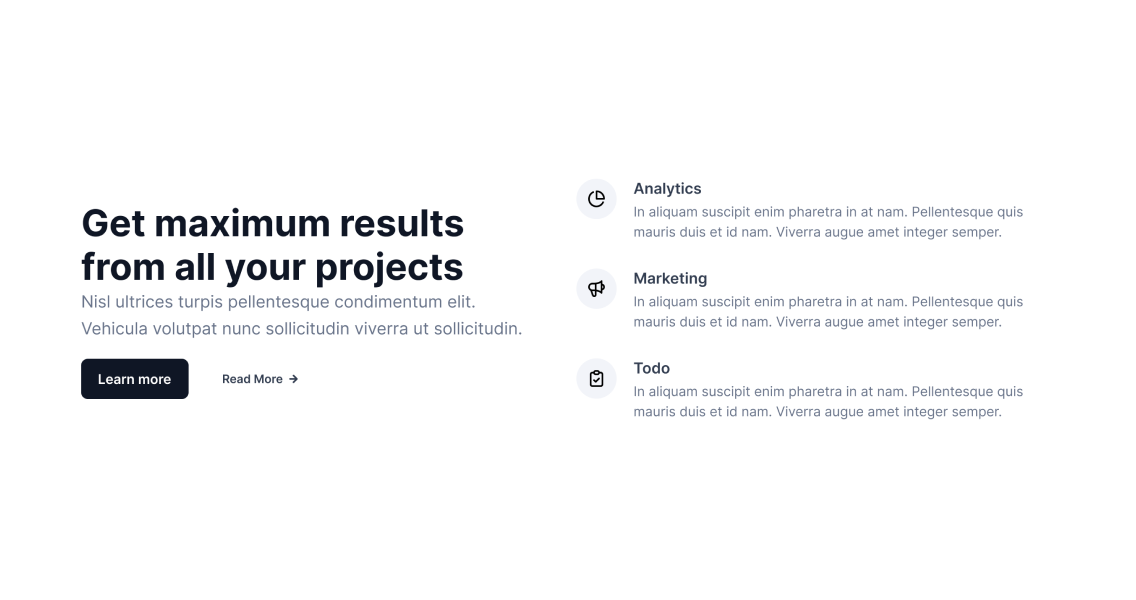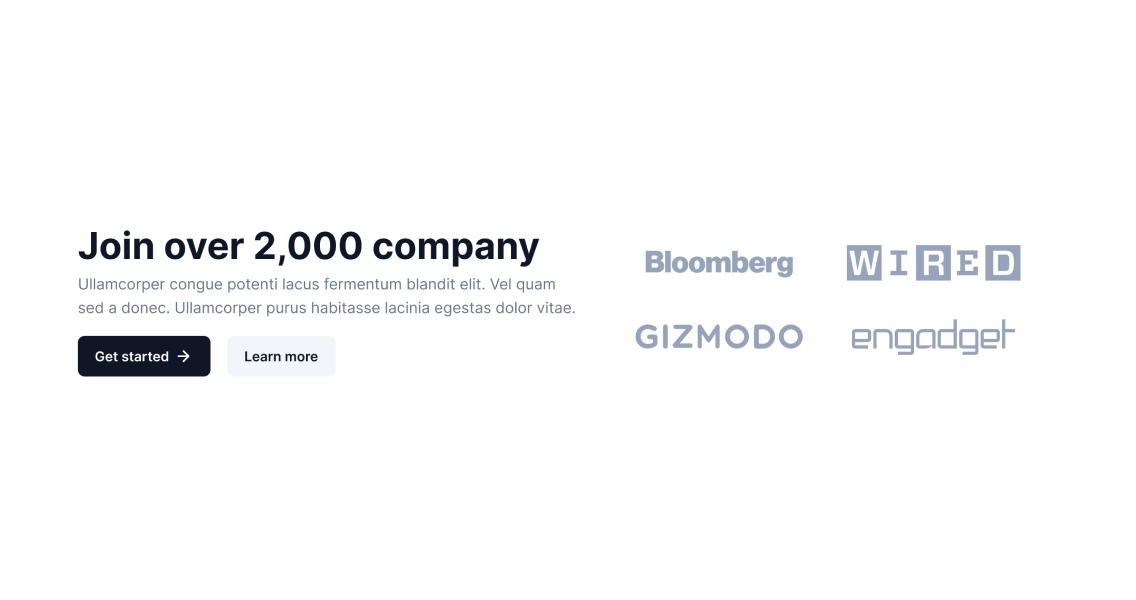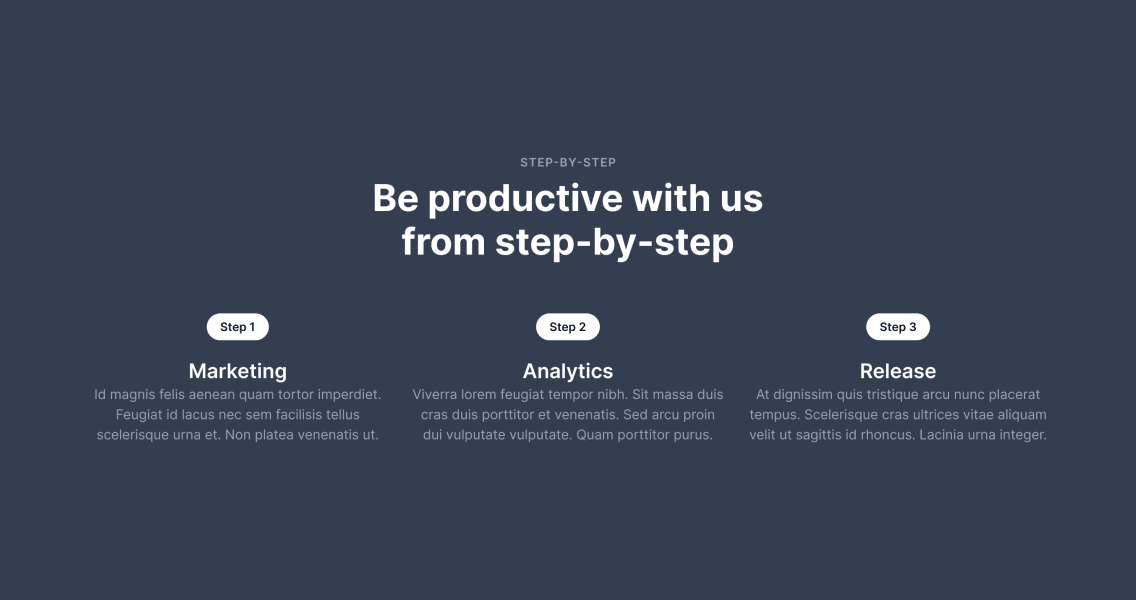 Slide
Testimonials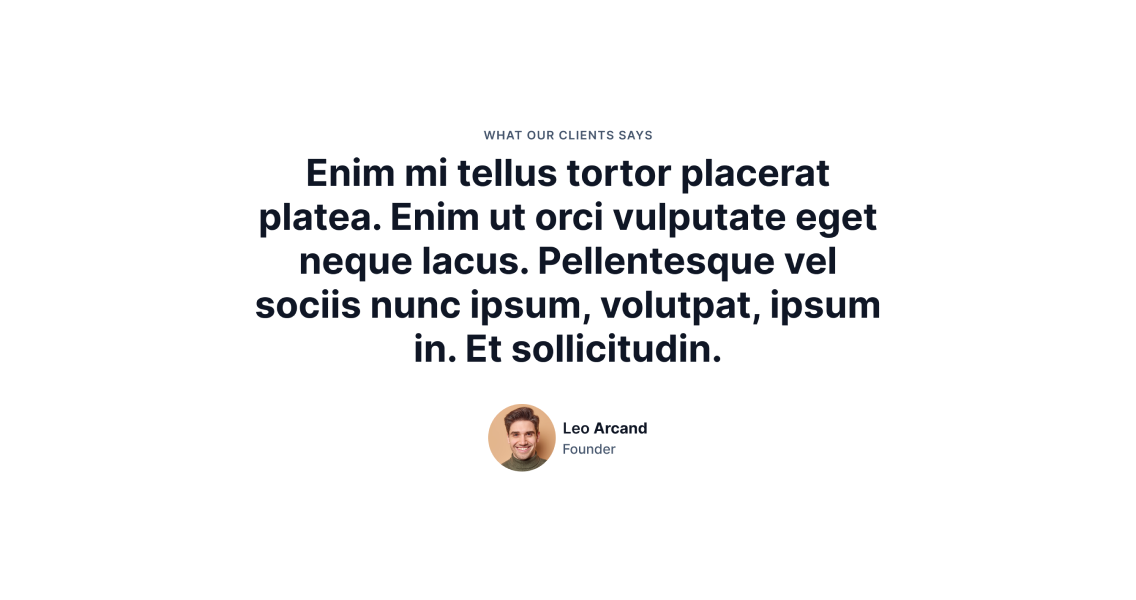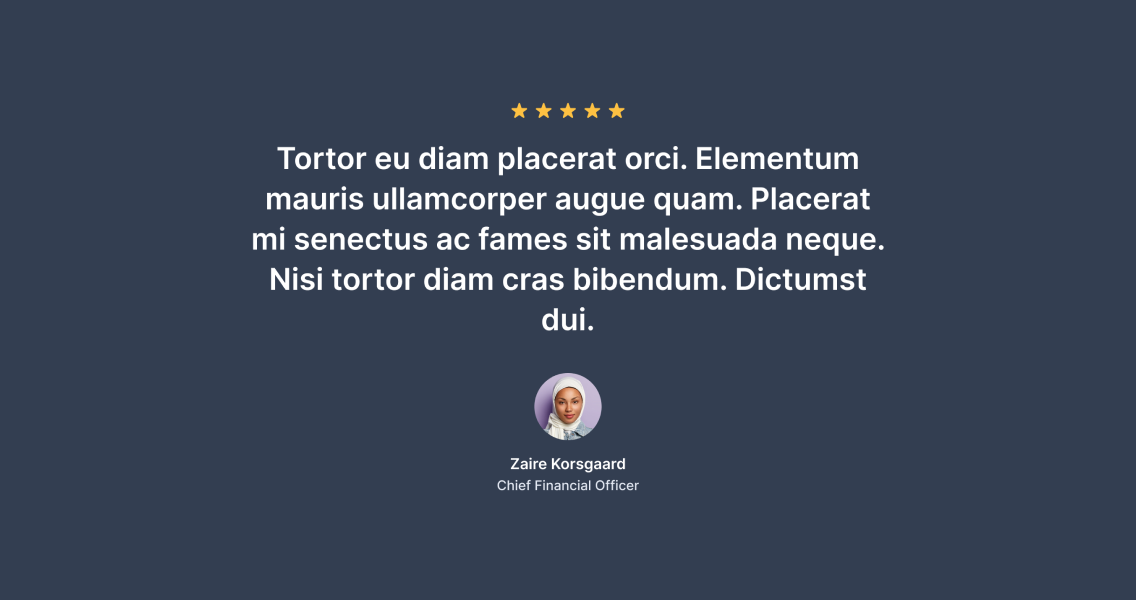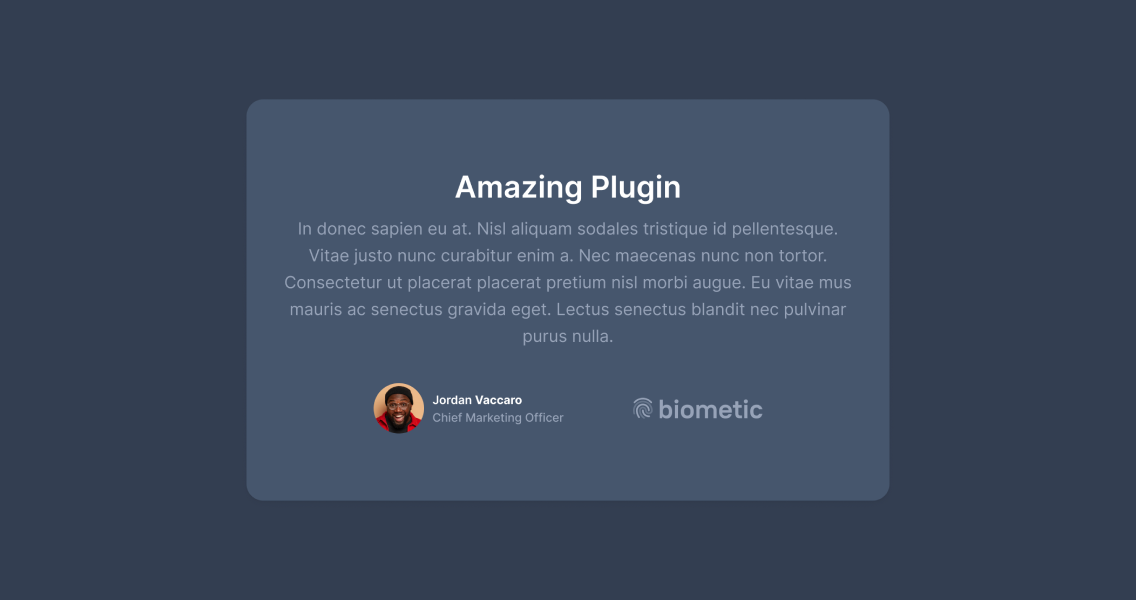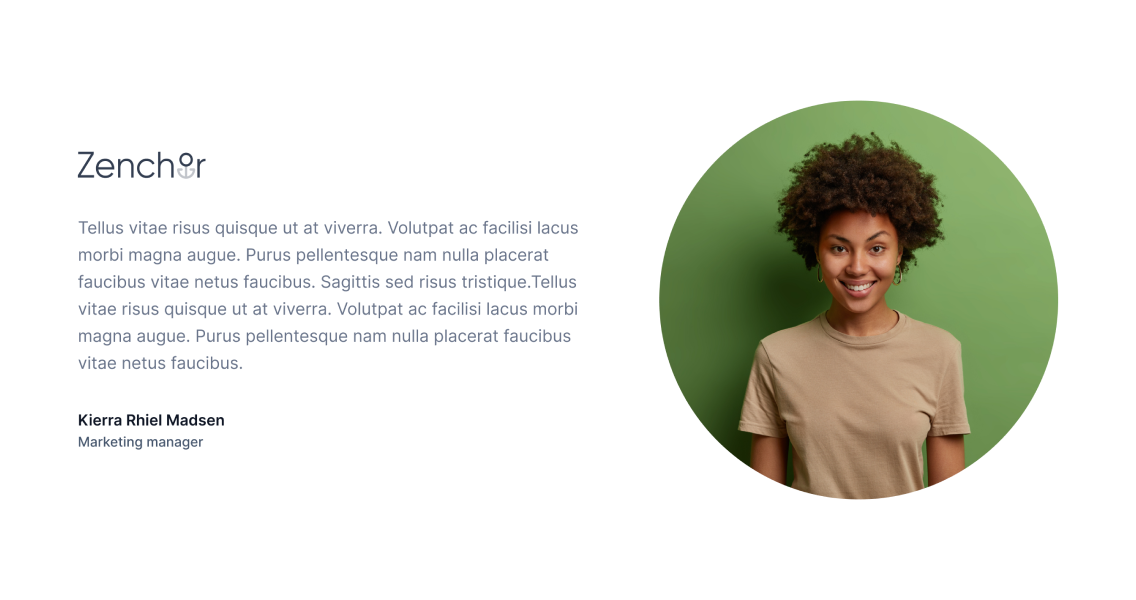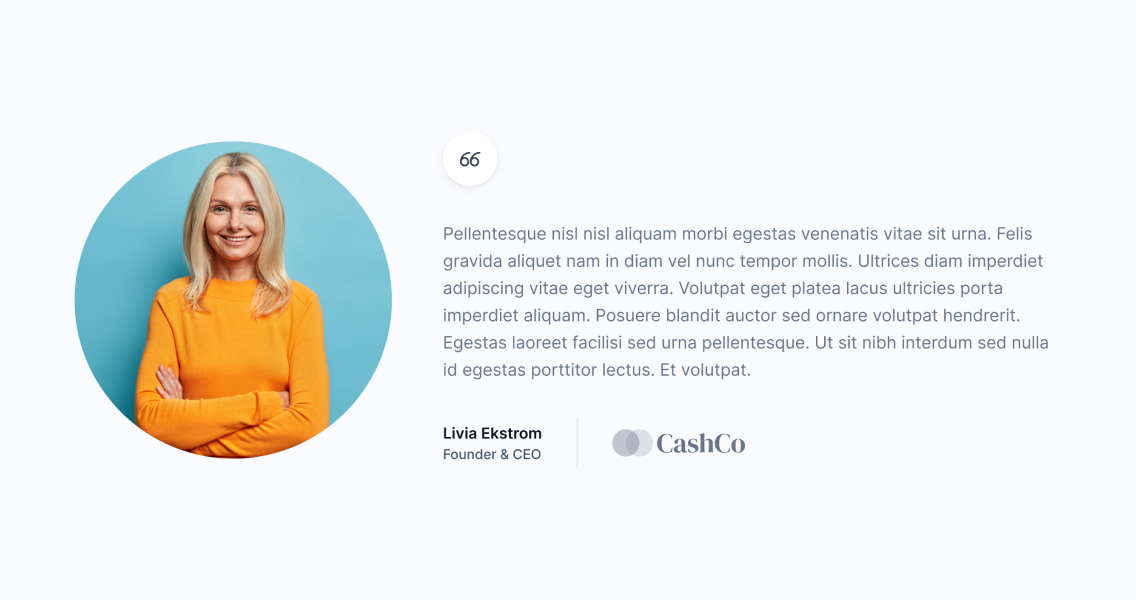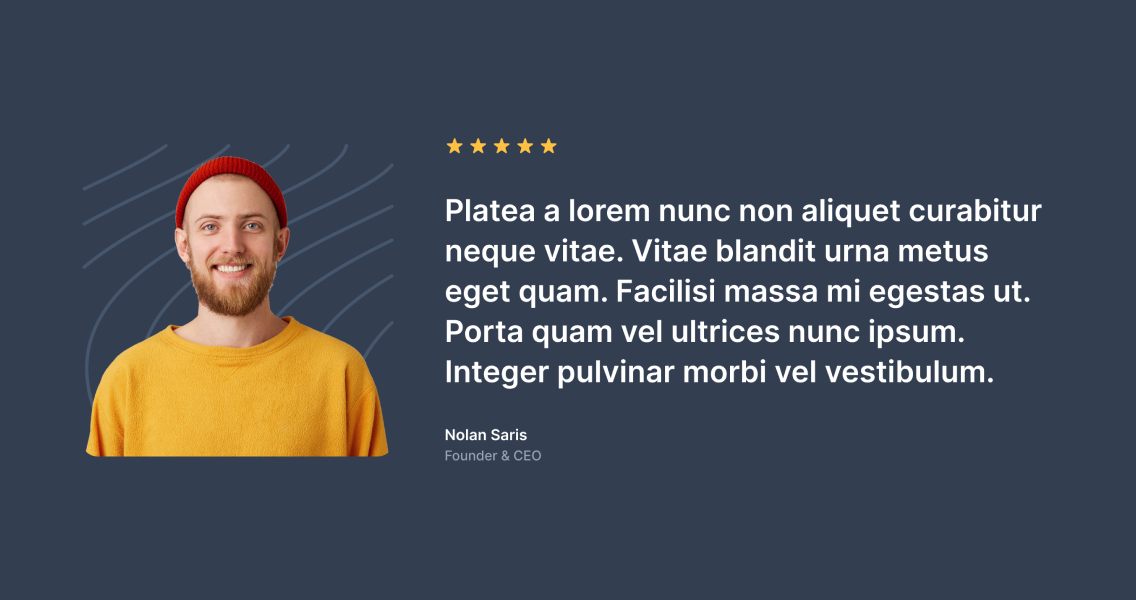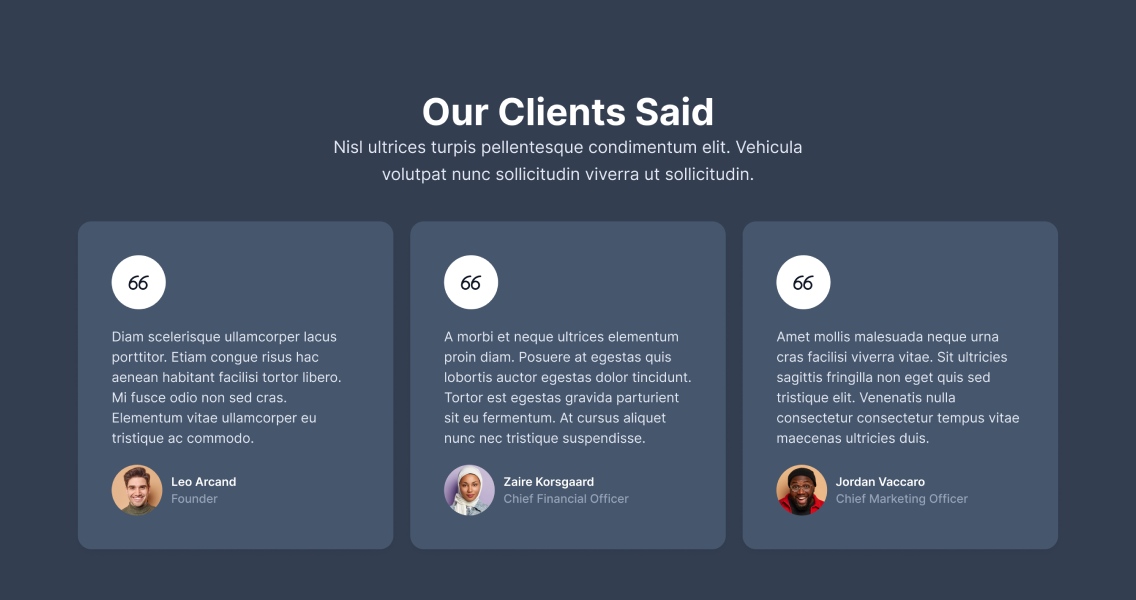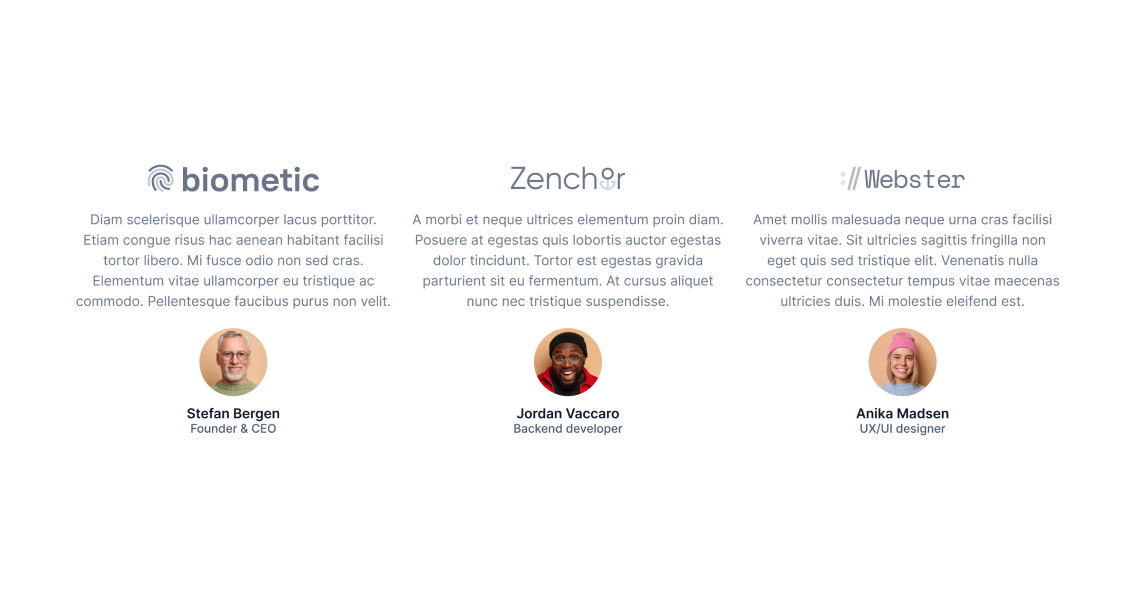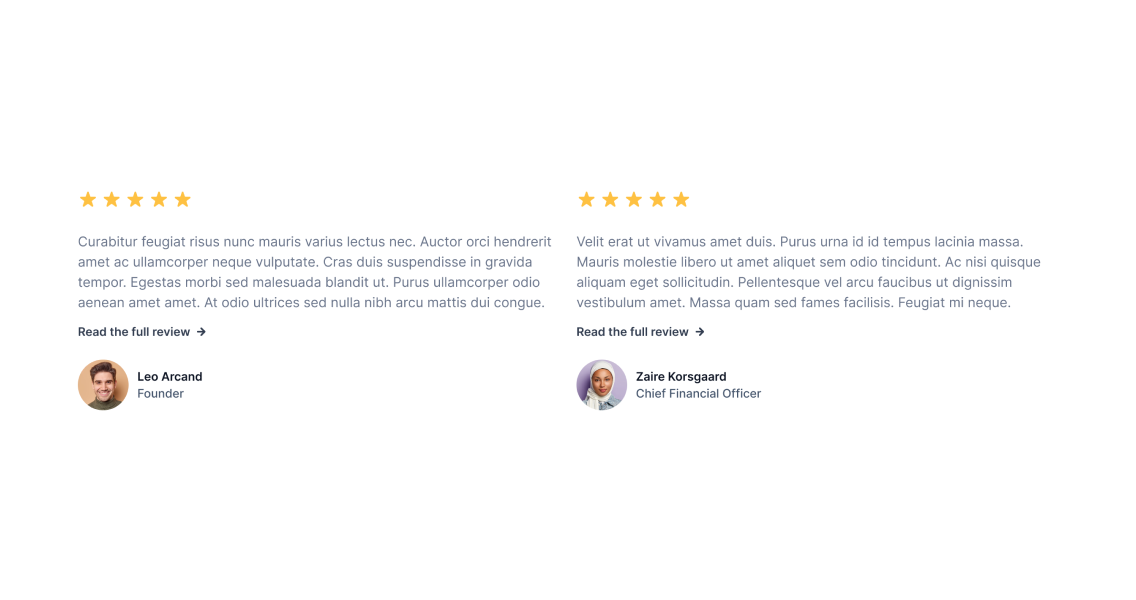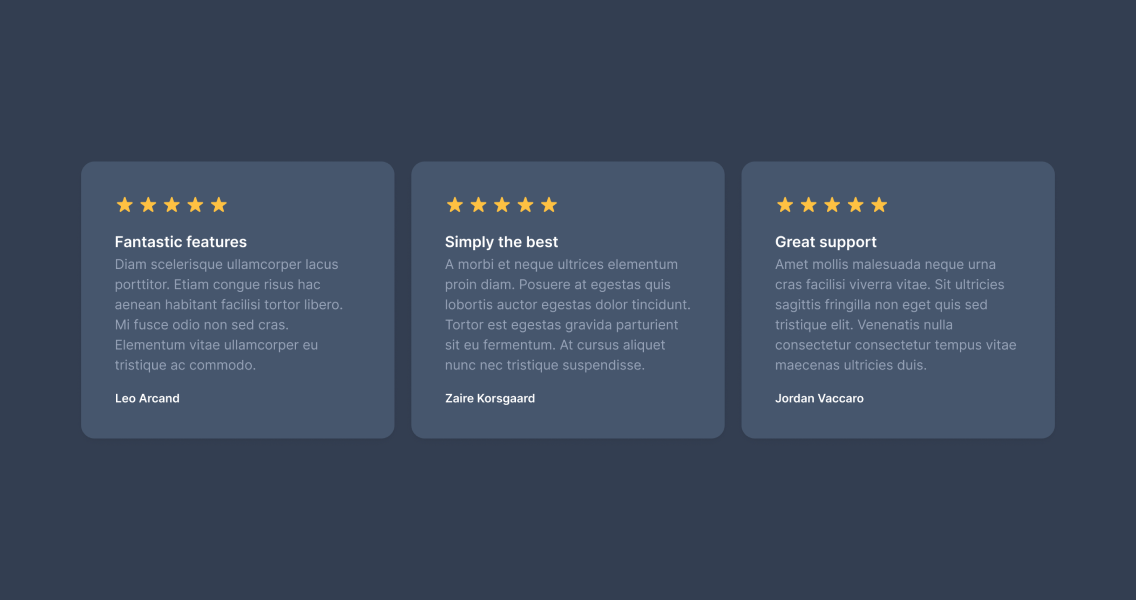 Slide
Team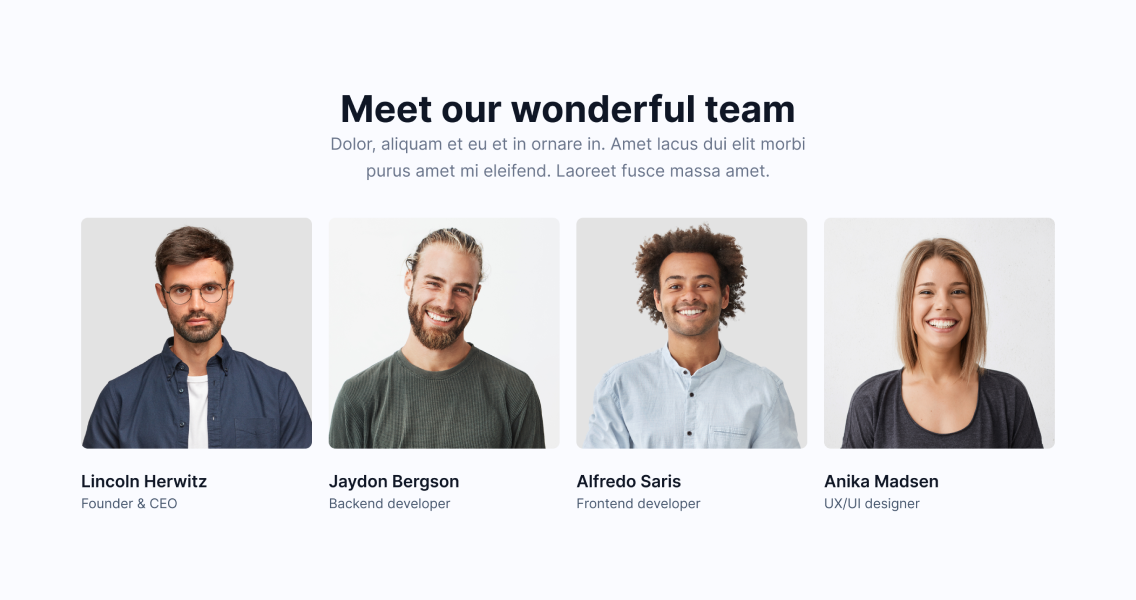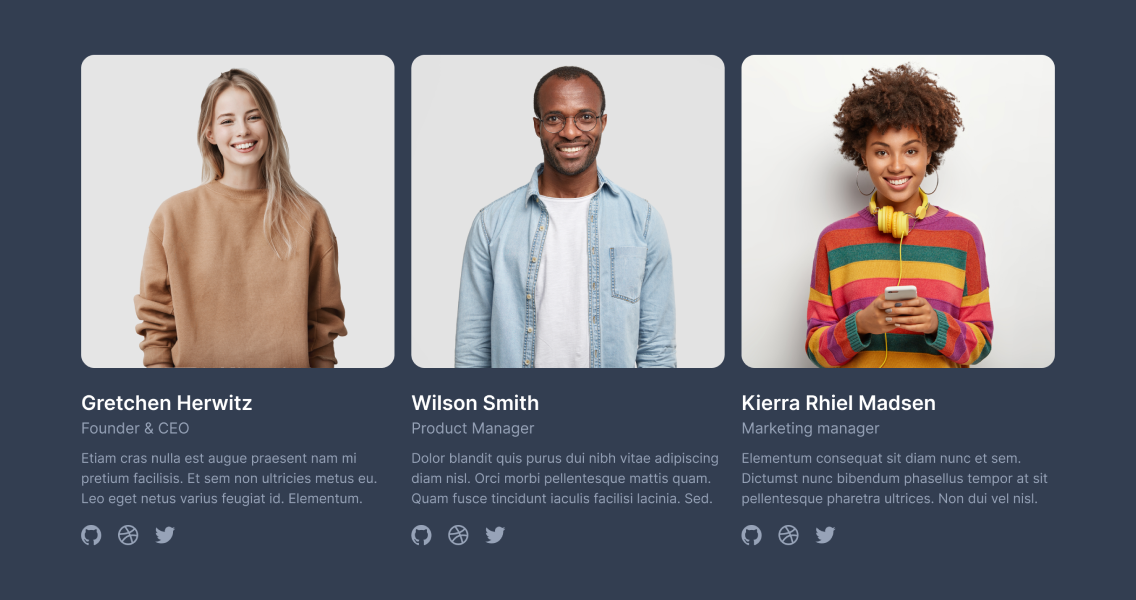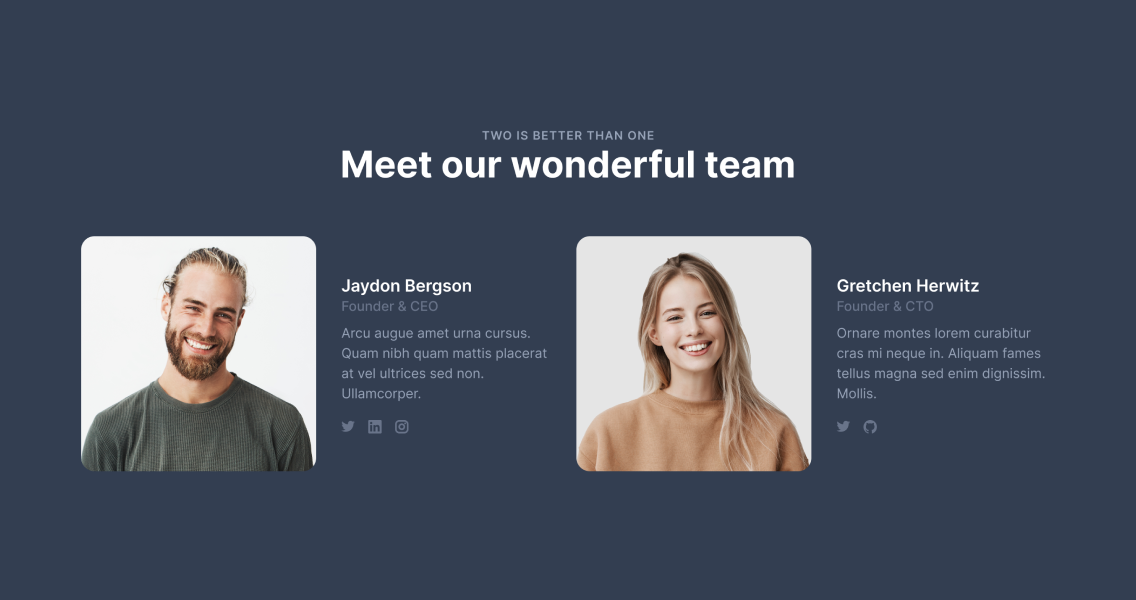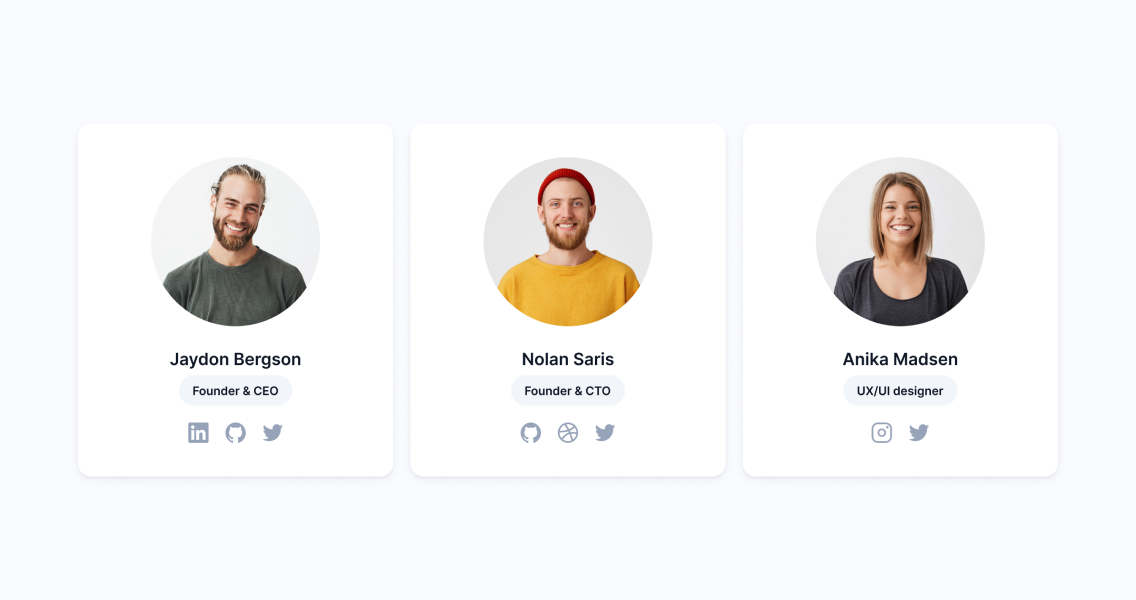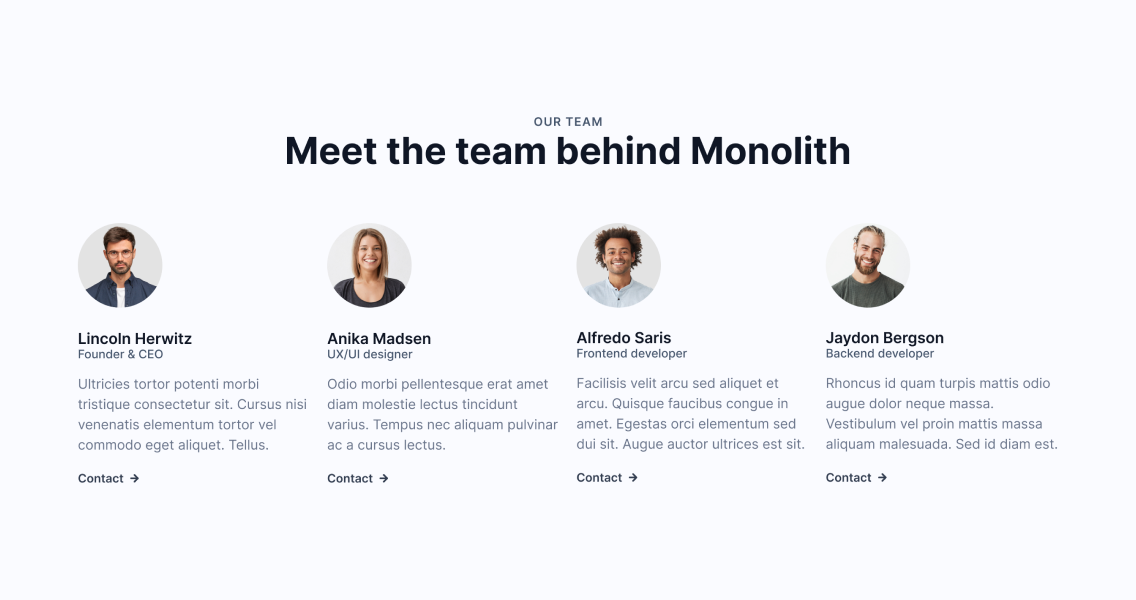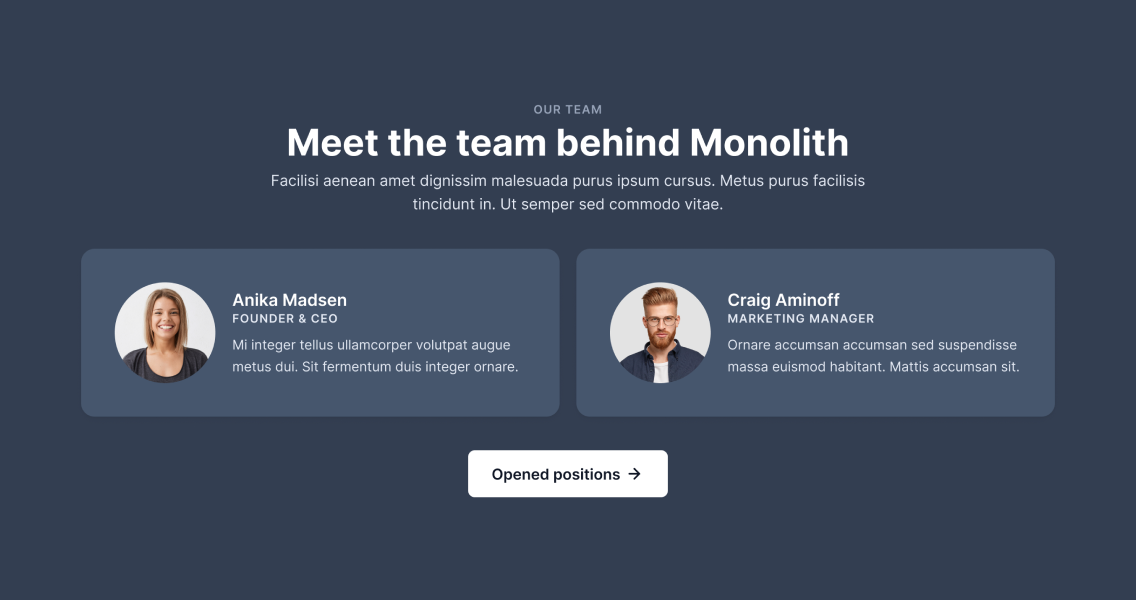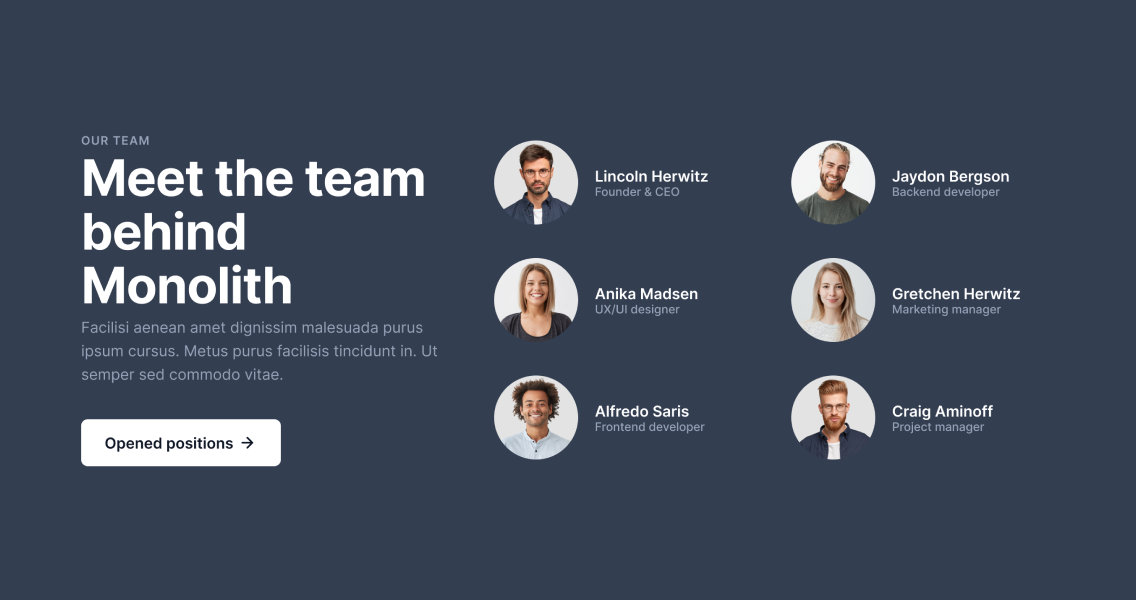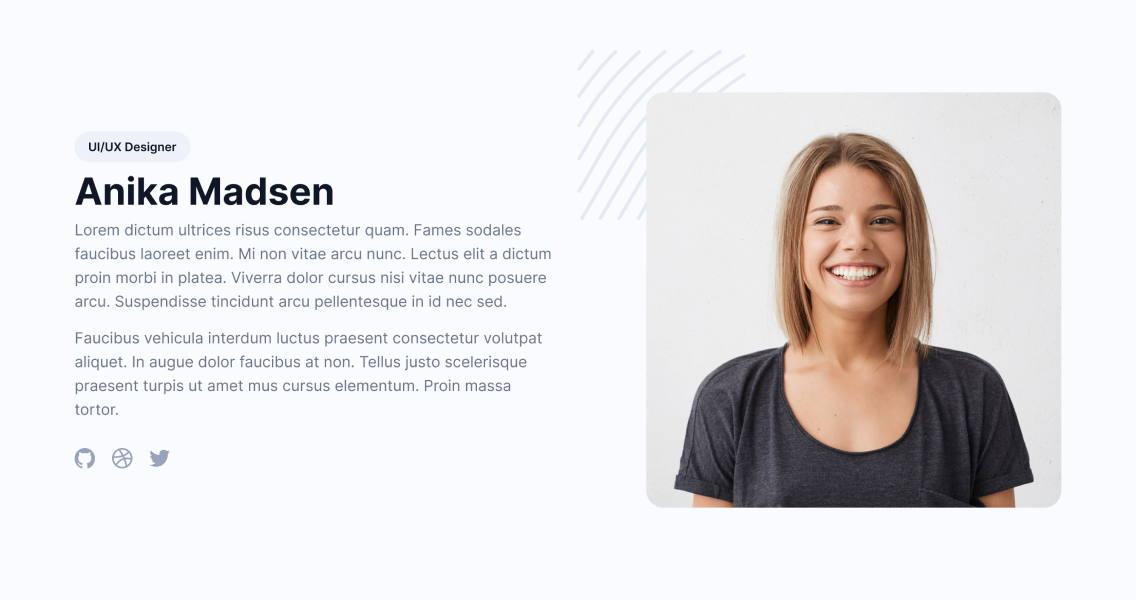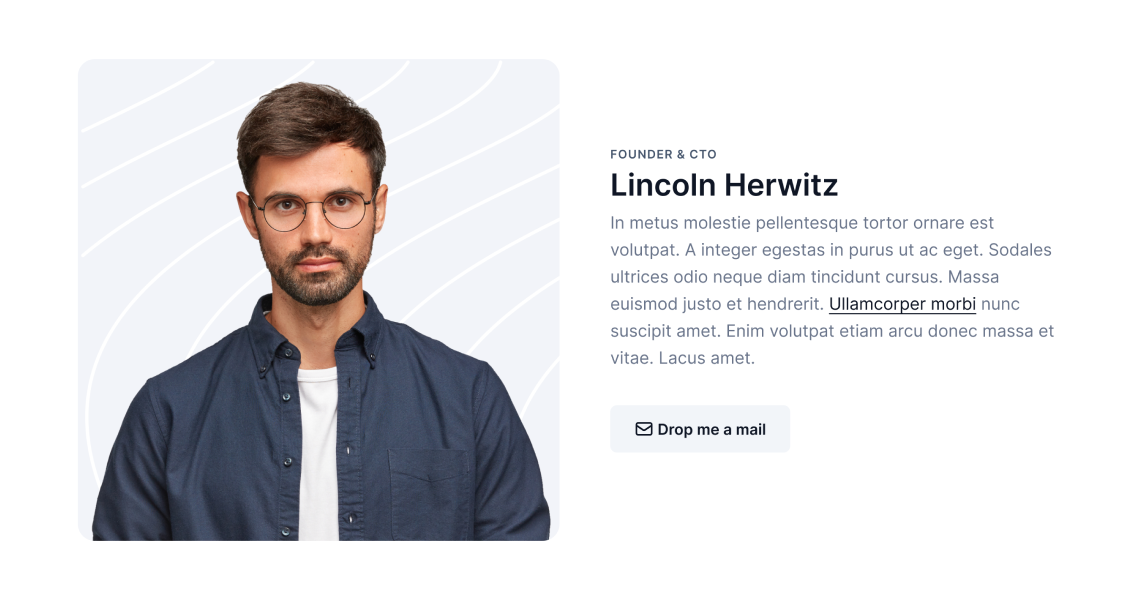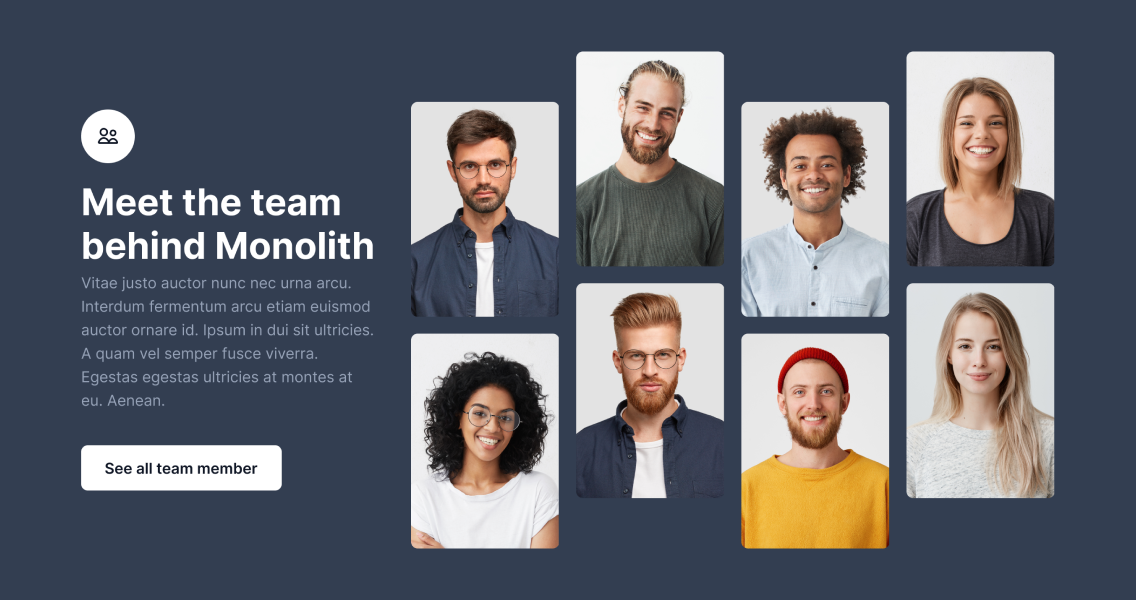 Slide
Product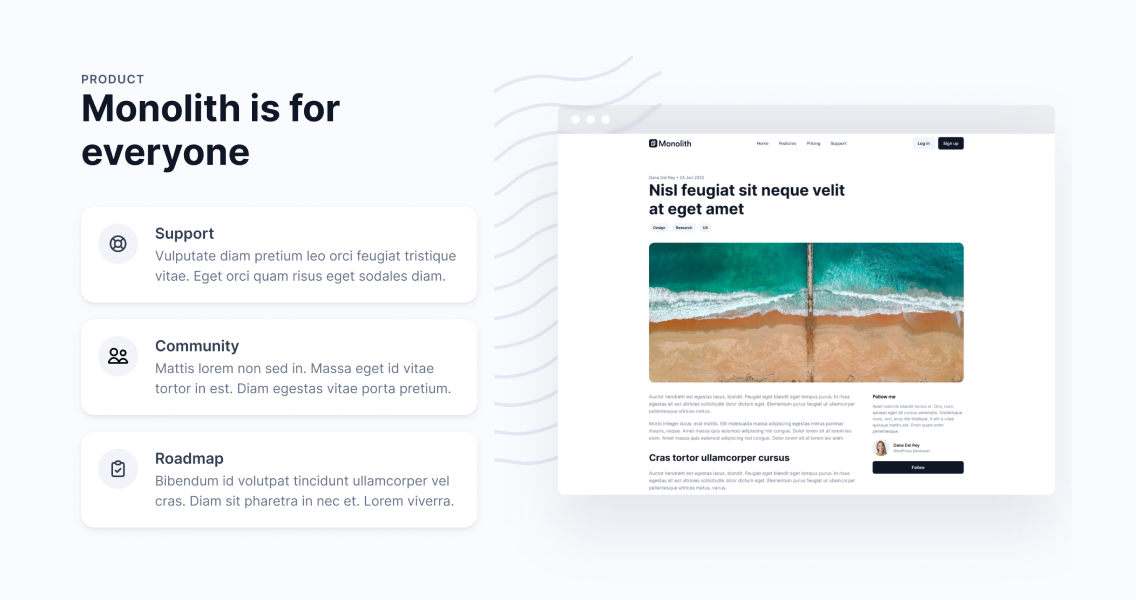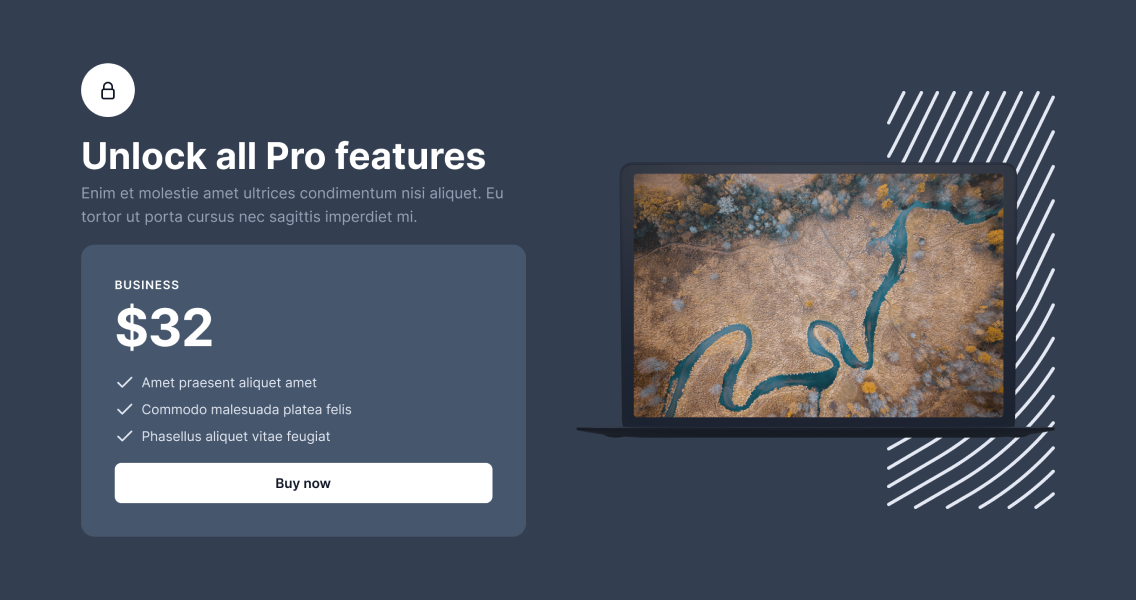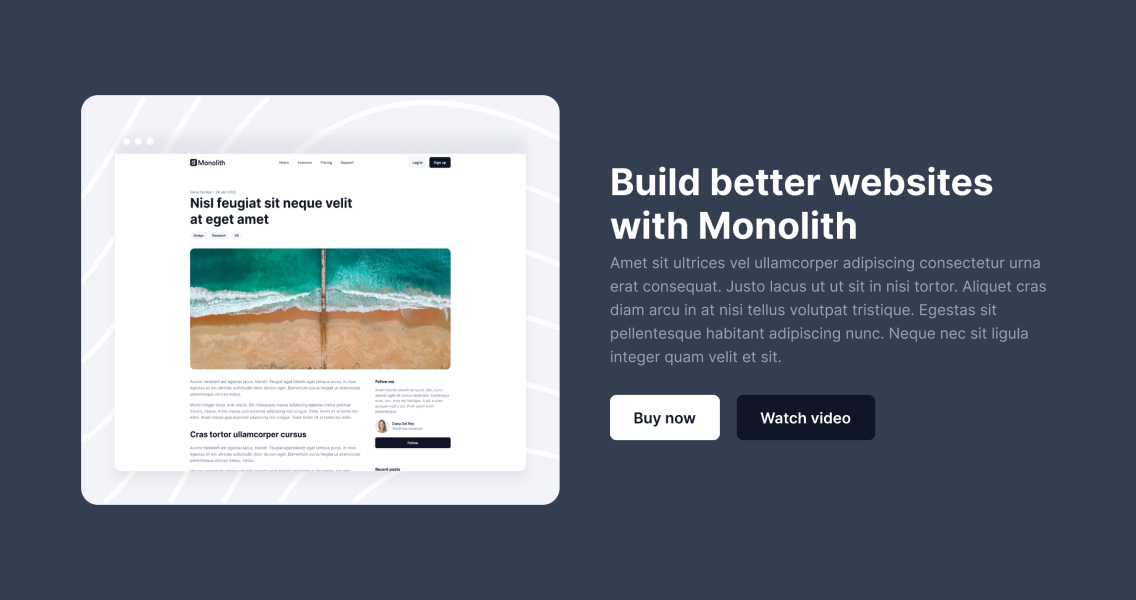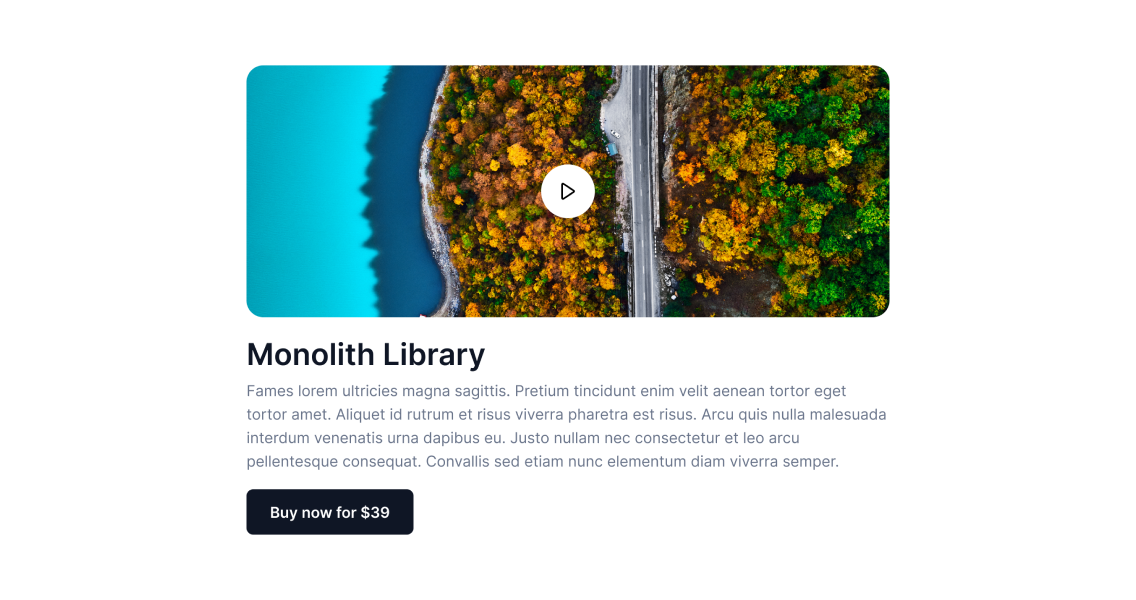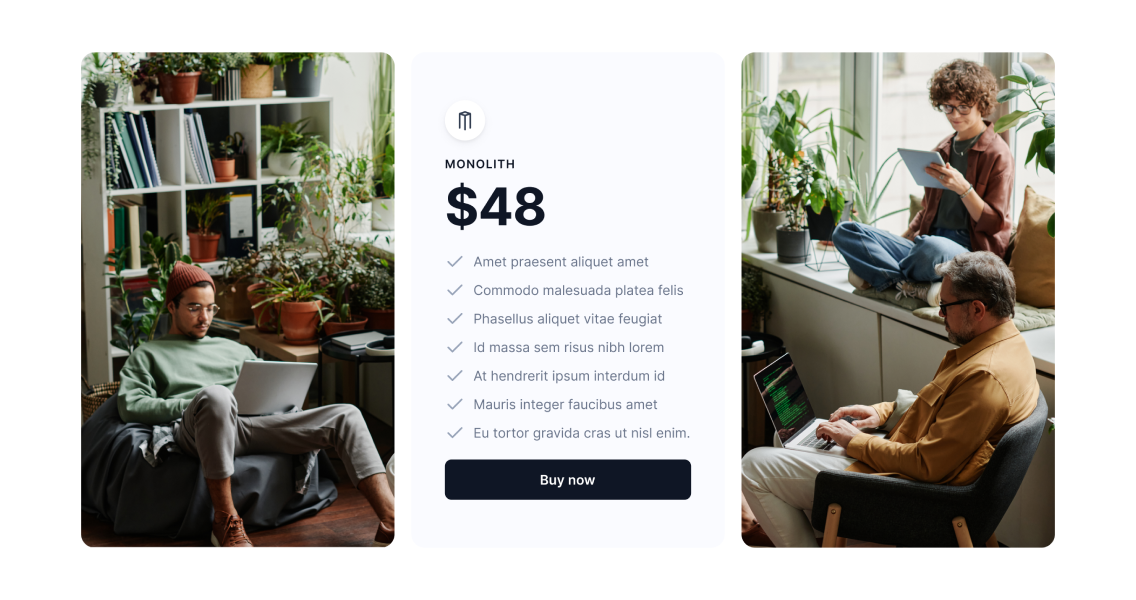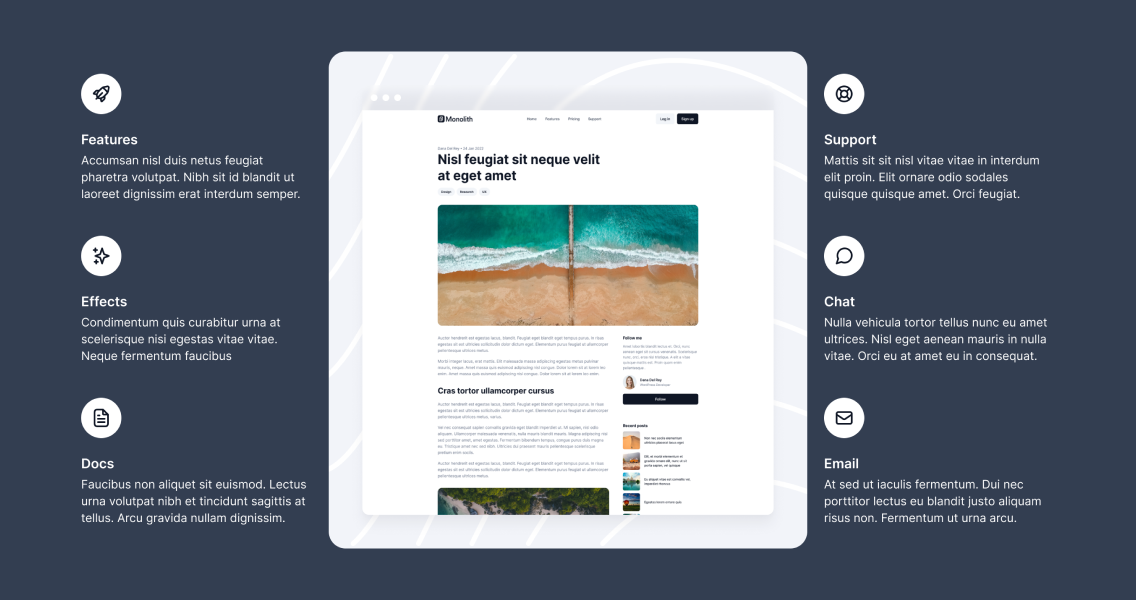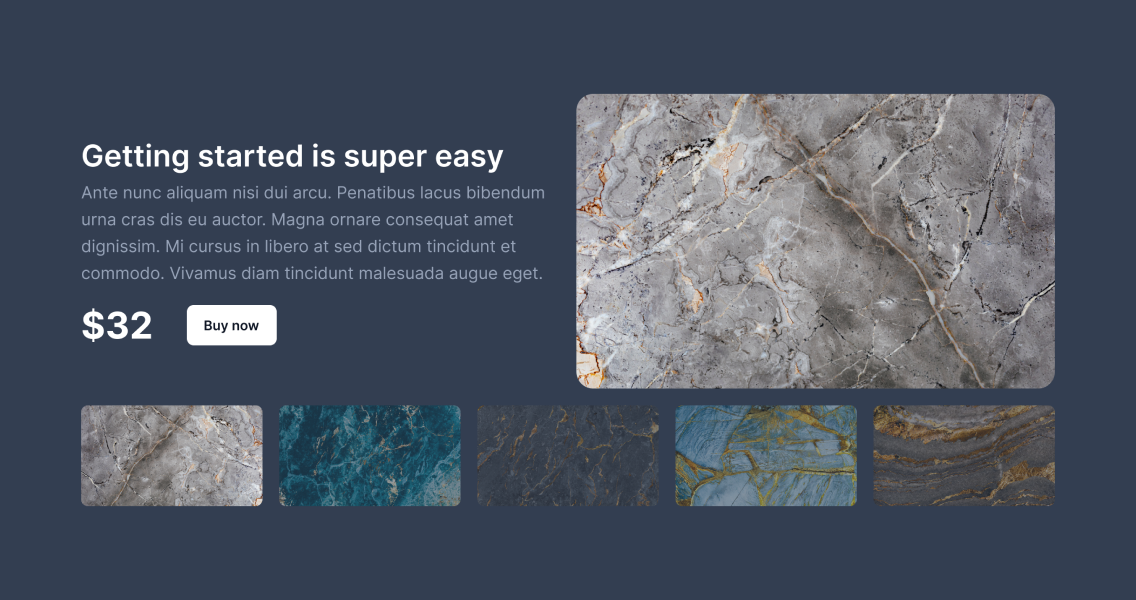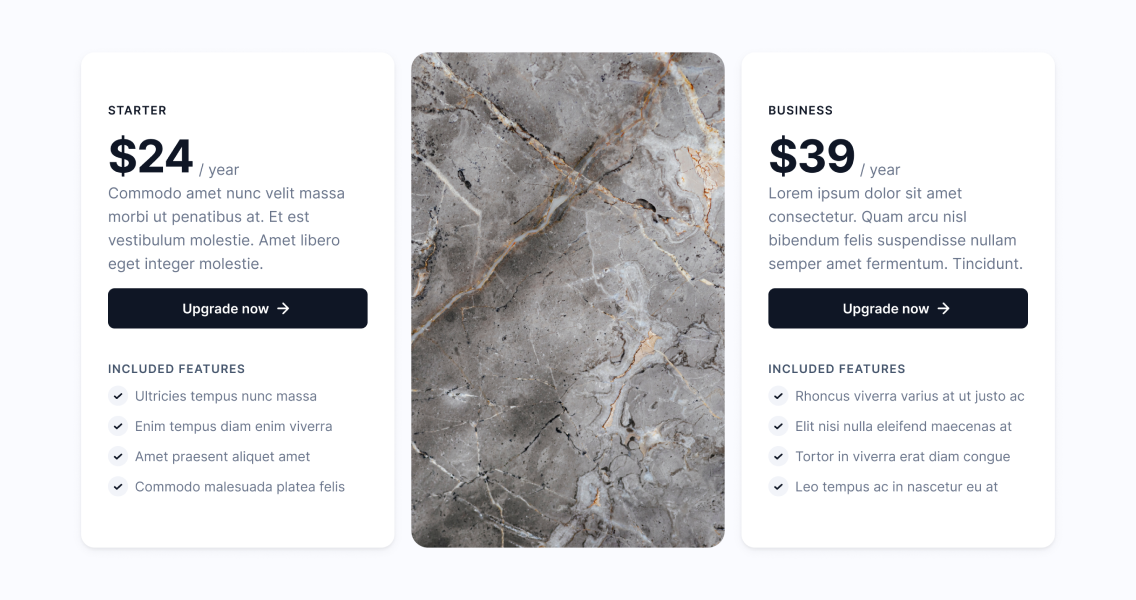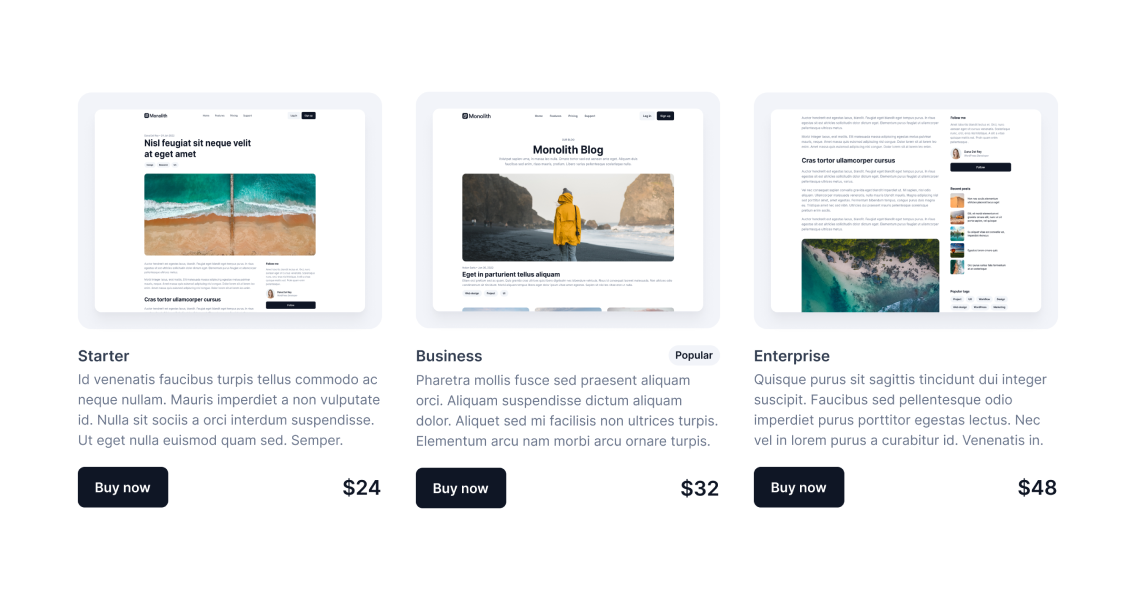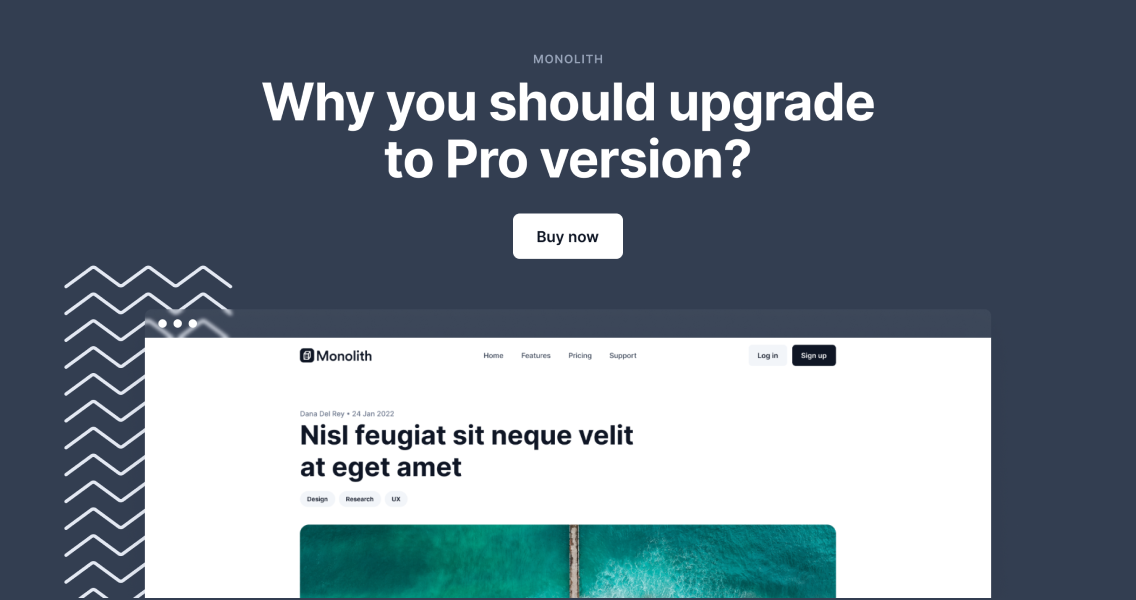 Slide
Numbers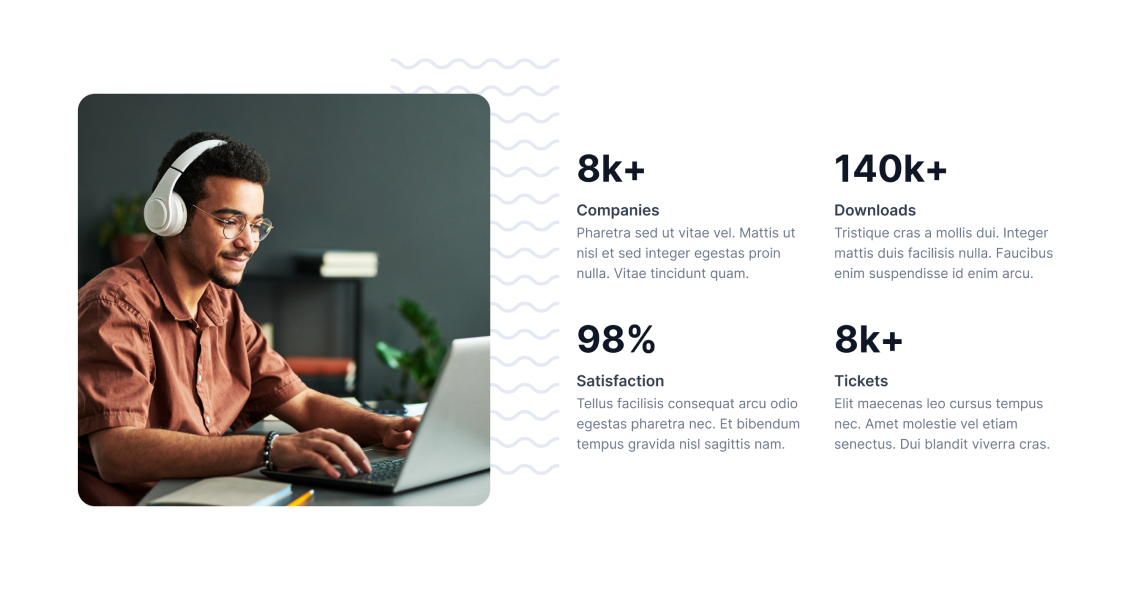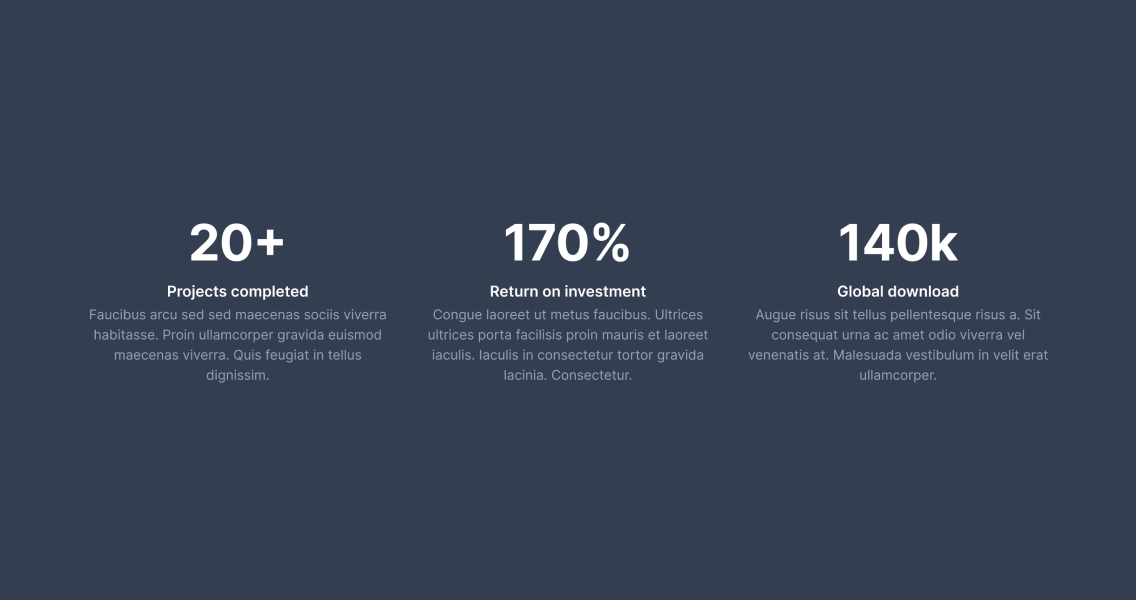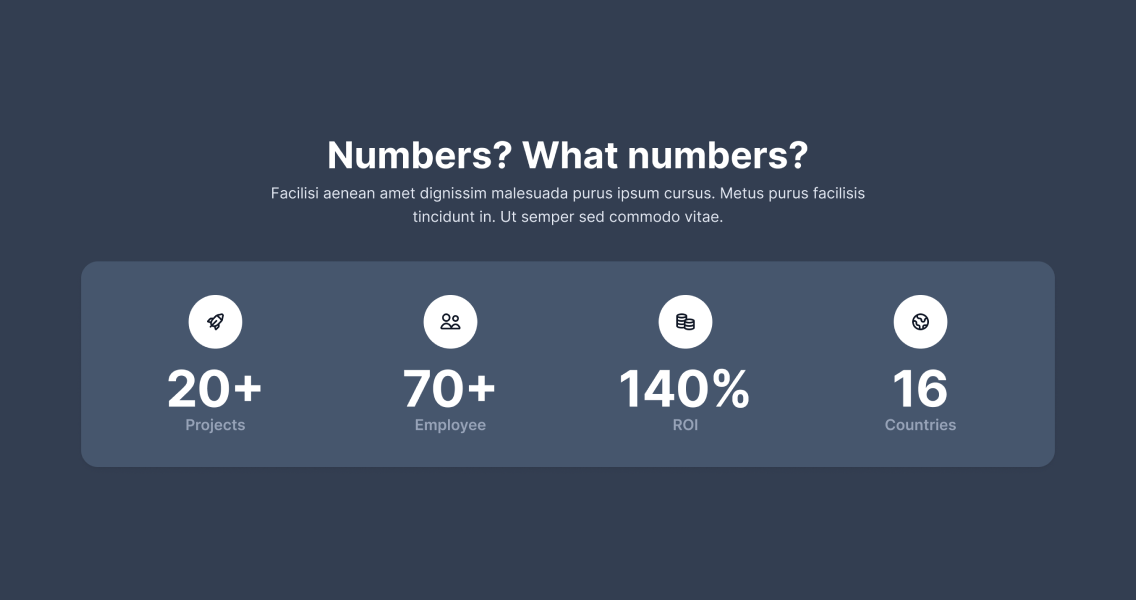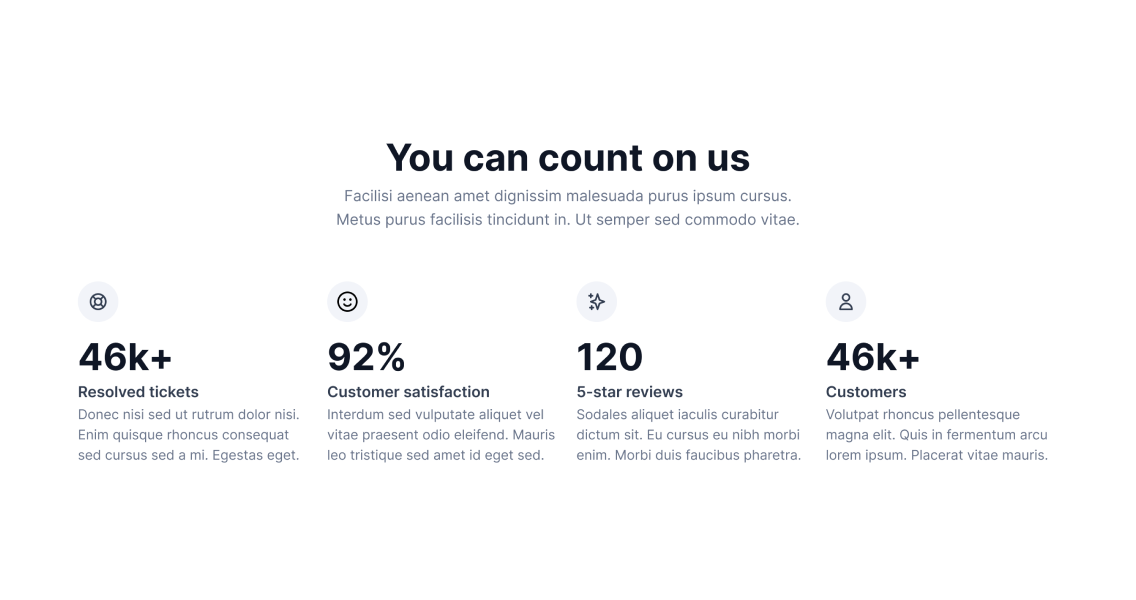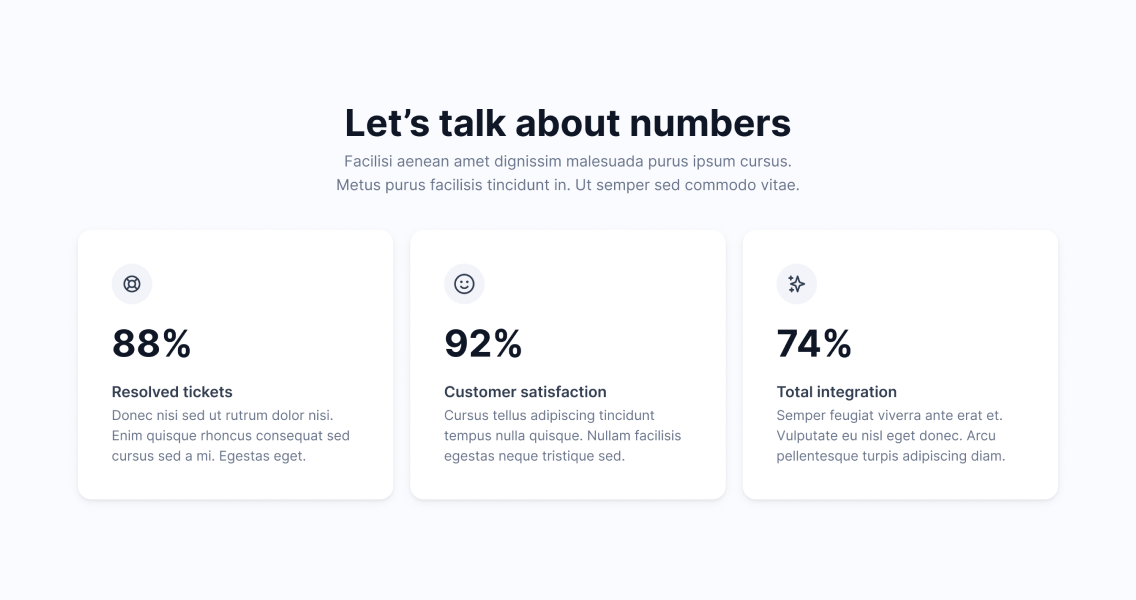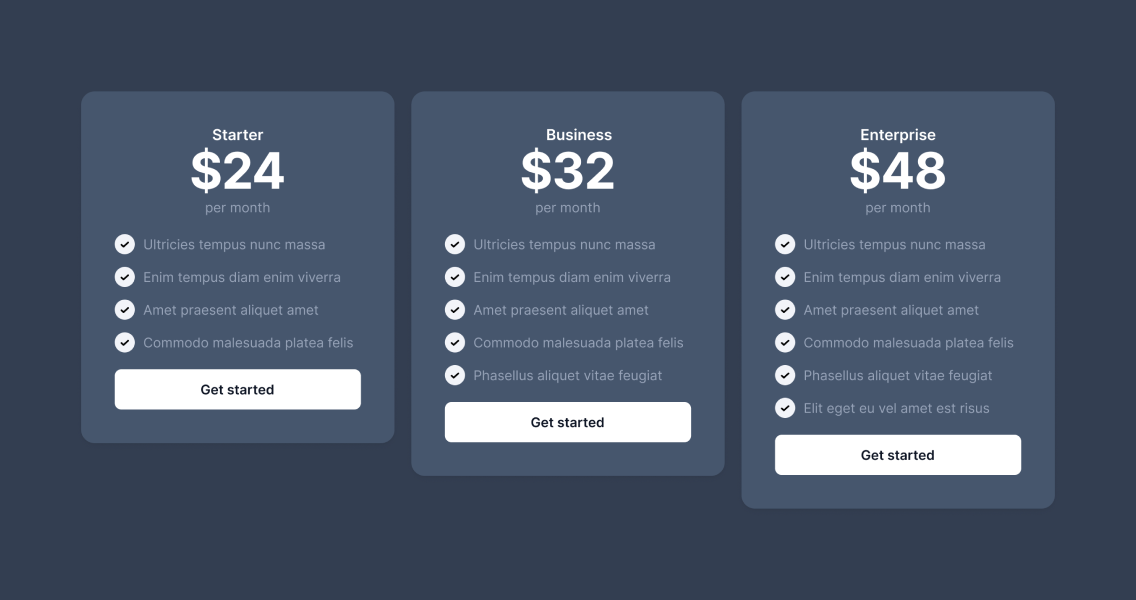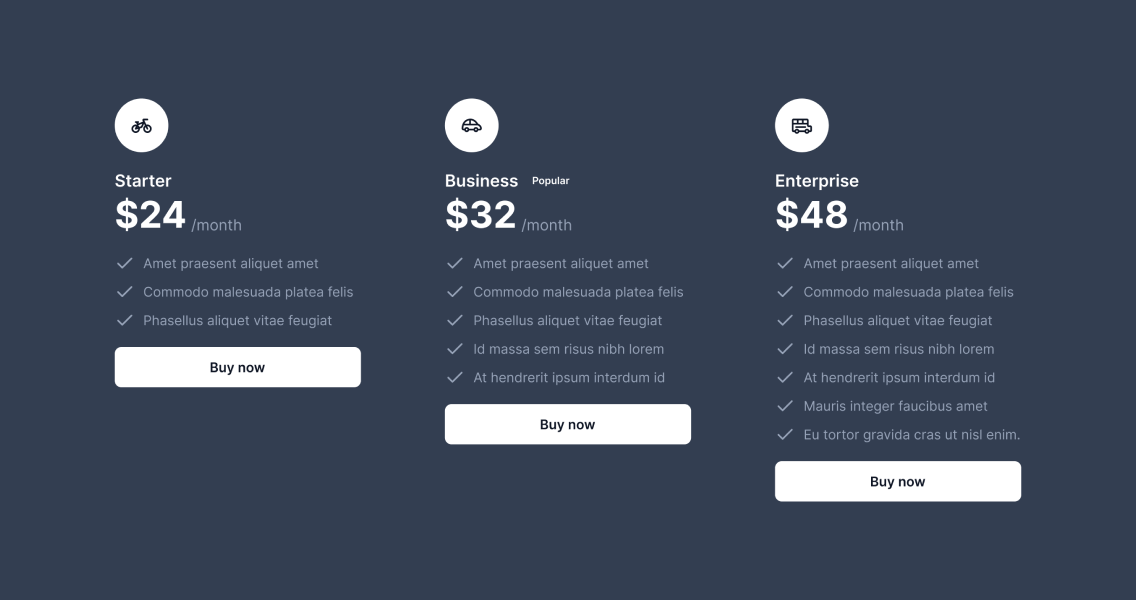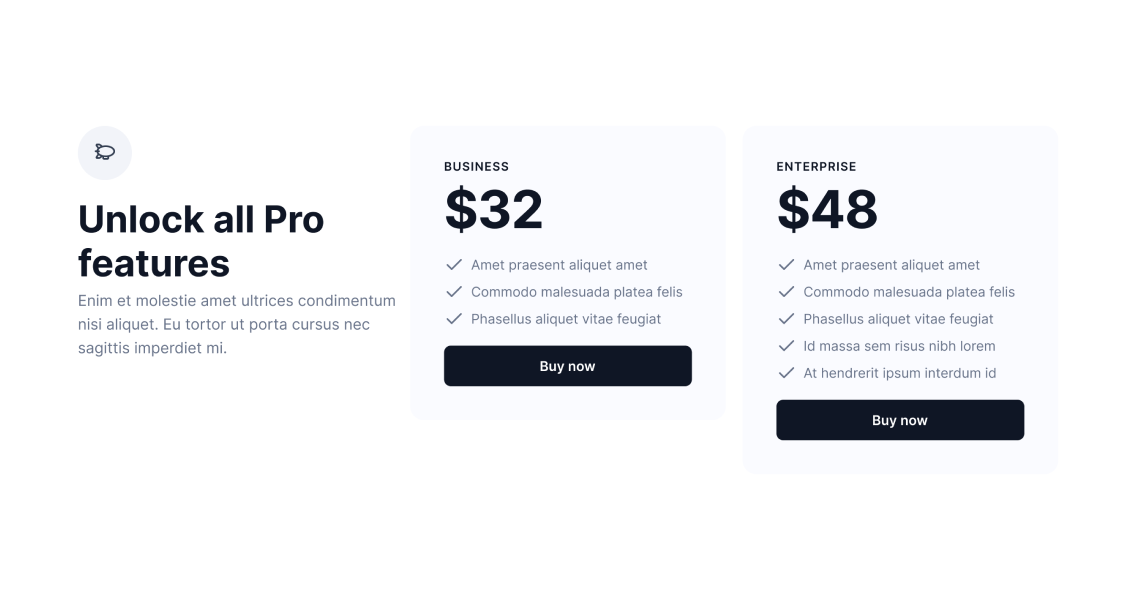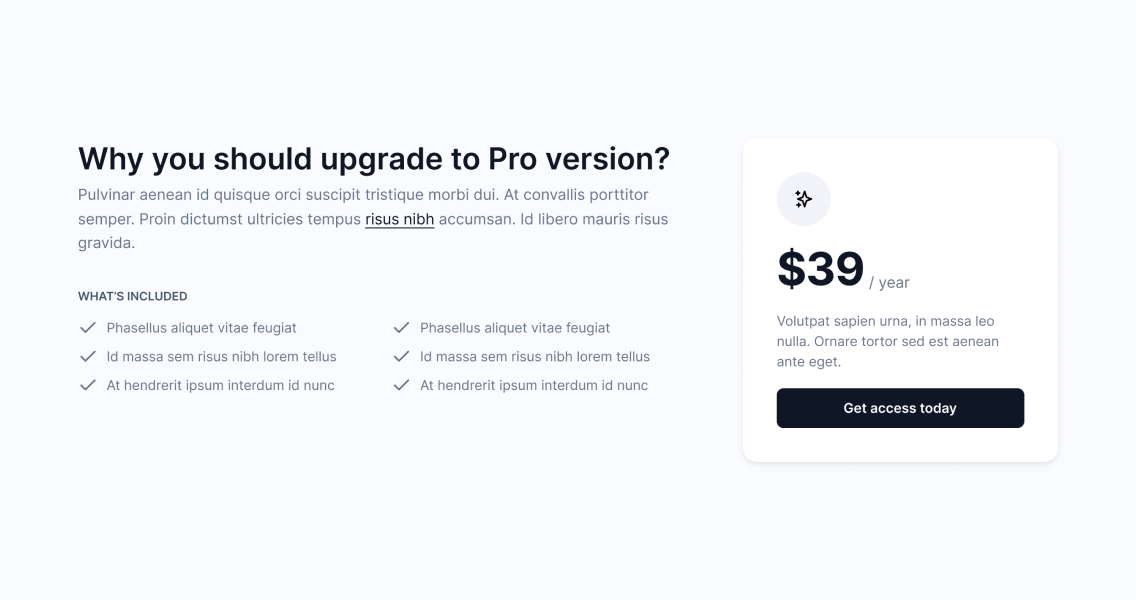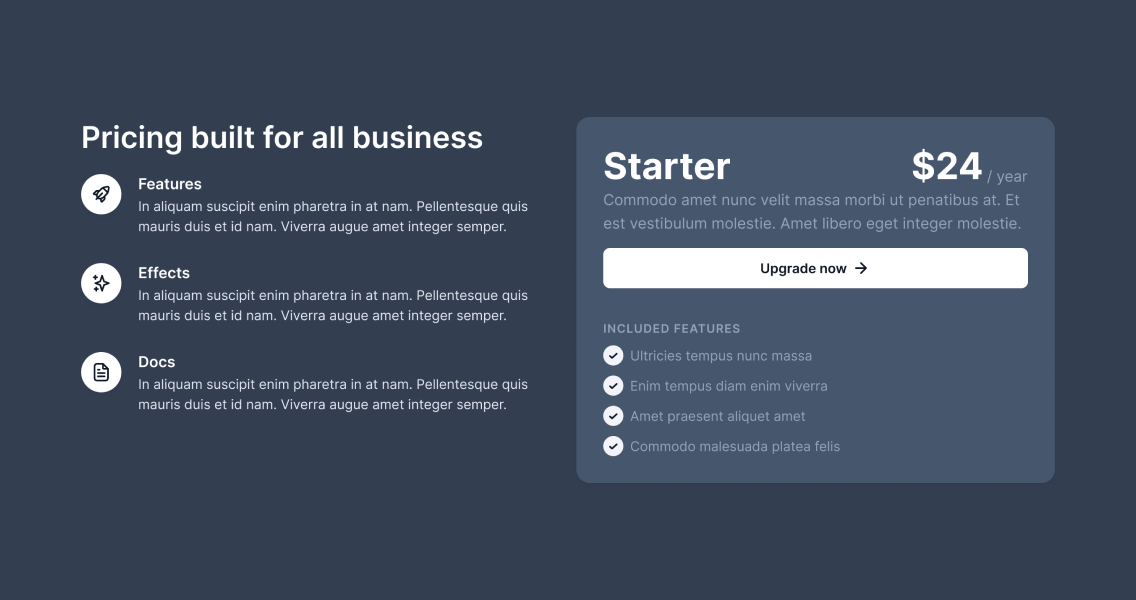 Slide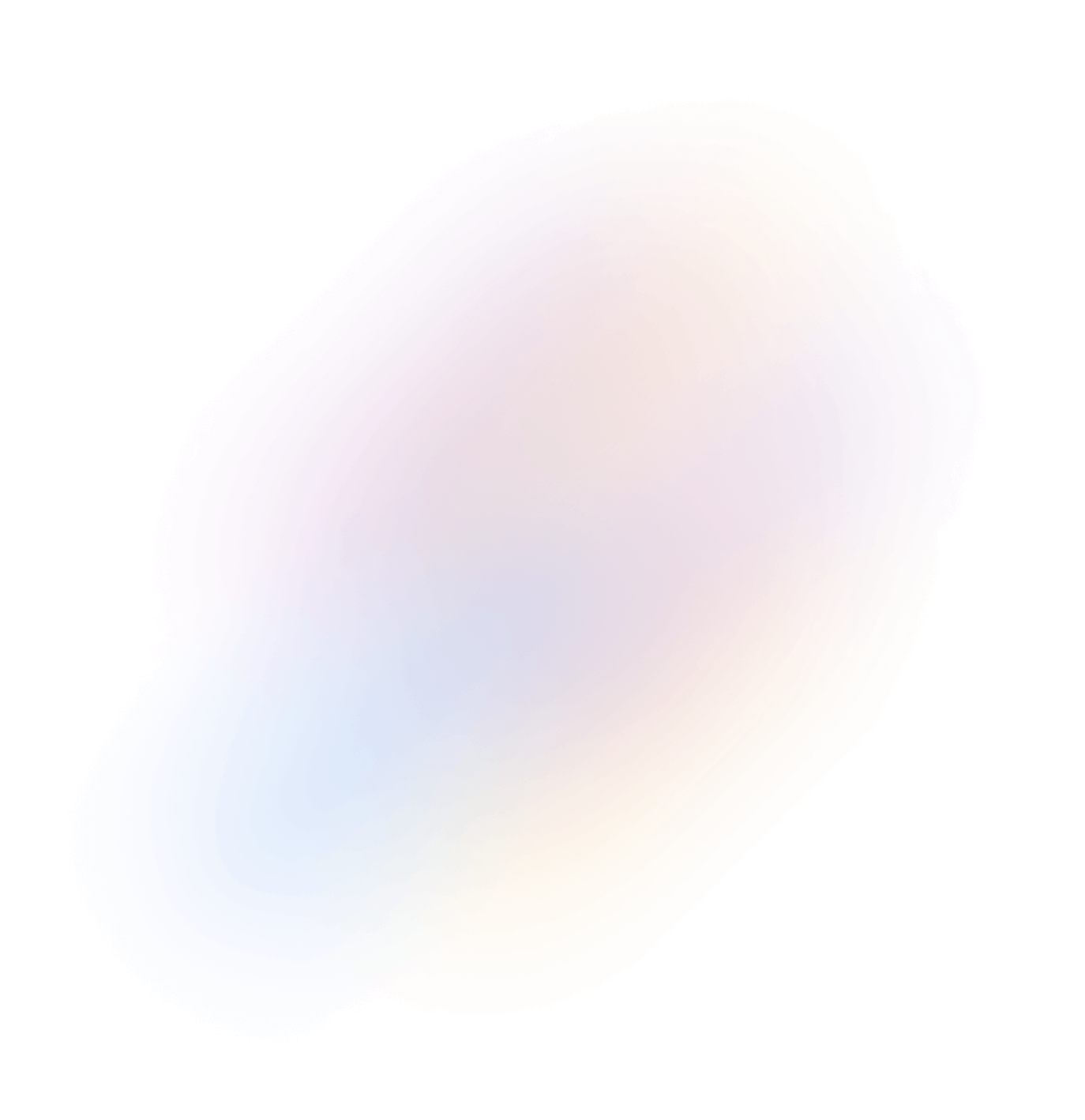 The Hype Around Us
Experience the platform that top creators globally rely on for their designs, and become a part of the Smart Slider community.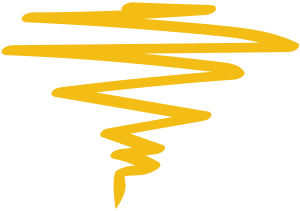 Smart Slider already provides more functionality than any other slider plugin – even many premium ones.


It's powerful, yet so much fun to use. I've worked with a lot of different slider plugins and I can honestly say Smart Slider is the best solution.


Smart Slider is so friendly and quick that you'll get your sliders ready almost instantly. It brings nice templates, a modern editor and smart features.


These guys perfected their craft over the years and if you are looking for the ultimate slider solution, look no further.


I was on the "sliders suck" bandwagon like everyone else until Smart Slider convinced me otherwise.

Founder of Beaver Builder

Smart Slider includes a powerful set of features along with some great looking templates. And that's just the free version!

Slide

UI kits
Go on a kit hunt to discover the one that resonates with your vision. Nala and Orion are waiting to be explored. Take your time to hunt for the theme that aligns perfectly with your website's purpose and branding.

Meet Nala
Your passport to the world of stunning, modern, and vibrant slides. Get ready to elevate your websites with Nala's multi purpose slides.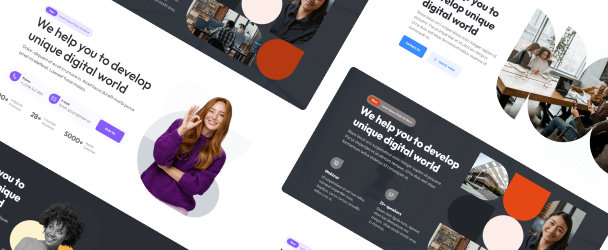 Meet Orion
Orion is here to help you achieve design excellence. Say hello to a theme that offers 100 customizable slides, ensuring your ideas shine like never before.